First floor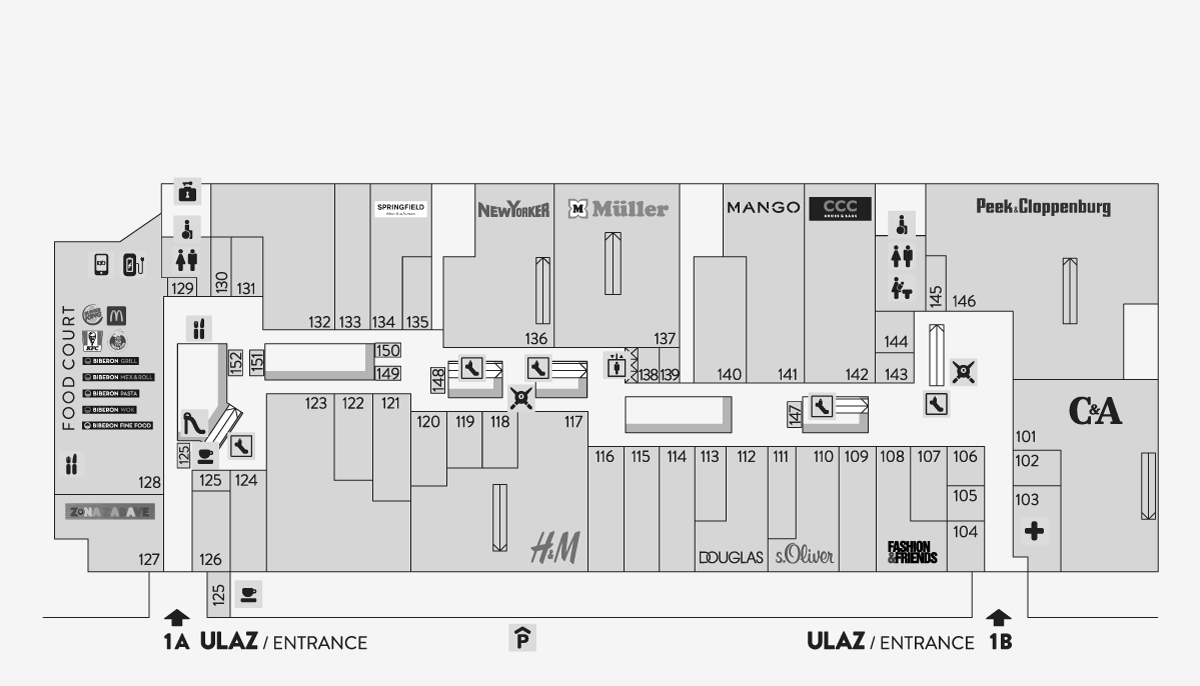 Working hours
Monday - Sunday
9 AM - 9 PM
VARTEKS
Varteks is a leading Croatian company which specialises in production of clothing, founded in 1918. During its century-old tradition, Varteks became a synonym for premium quality and classic elegance clothing.
In addition to seasonal collections, which present a wide selection of formal and casual clothing, Varteks also offers Business Collections for men and women, Varteks Young Collection of suits intended for young people as well as a luxurious Limited Collection. For a perfect outfit Varteks also offers premium men's shoes by Berwick and Lloyd, silk ties and other accessories (bags, belts).
Over the course of 100 years we have perfected the art of producing clothing while choosing only the highest quality fabrics. Varteks suits for men and women are made from fabrics that are also used by world-renowned producers (Marzotto, Loro Piana, Angelico). Varteks Collection of Coats is made using luxurious woollen fabrics with cashmere and mohair and it present a fusion of classic elegance and modern trends.
Look at other similar shops