BACK TO SHOPPING
Finally! It's time to go back to one of our favorite activities – carefree shopping.
We are sure that you "remember only happy days" and that you look at the future with rose-colored glasses, so it's time to cheer up and treat yourself to a few pieces from your favorite stores in City Center one!
Before you go on a fashion hunt, check out the great discounts of up to 50%. See all the discounts on Great discounts.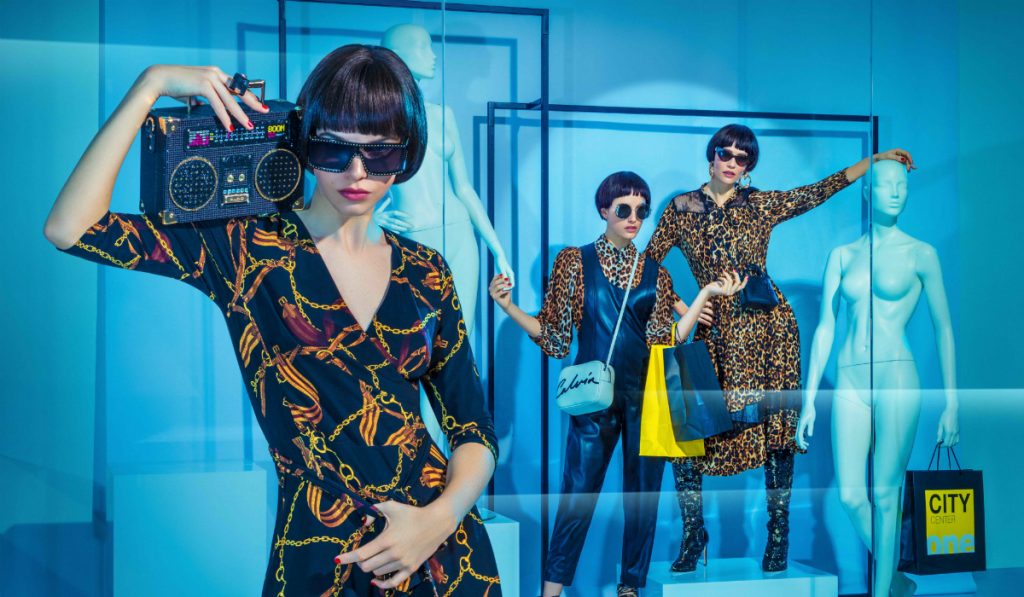 You will find the perfect inspiration for your next shopping in the new Back to shopping! campaign that pushes visual and aesthetic boundaries and that is developed under the creative direction and through the photographic lens of Mladen Šarić. The City Center one was chosen as an ideal scenery for shooting, while the fantastic outfits picked by the famous fashion editor Saša Joka were in their full glory in the bio & bio store, the shop window of the famous C&A brand, the modern Mango store and on the hallways of City Center one. Jelena, Nevena and Teuta from the Colors Model Management agency have shown that eclectic spring and summer are waiting for us and that incompatible combinations simply do not exist.
Let your imagination go wild and combine different geometric patterns, add some animal print, highlight the romance with floral design, but don't give up on black statement pieces, and choose vivid monochrome combinations for an impressive futuristic look. Hairstyles in this campaign are created by hair stylist Milena Maršić from the Glamour Hair Studio, while one of the most famous Croatian make-up artists, Saša Joković, was playing with strong makeup in order to emphasize the freshness, the natural beauty and the flawless look. The campaign announcing a return to shopping was recorded by Timy Šarec, a cameraman known for his collaborations with Portuguese Vogue.
For more fashion inspirations, visit City Mix & Match and cross your own boundaries. See you at City Center one!
Photo: Mladen Šarić