NEW PALMERS COLLECTION
Retro swimsuits are waiting for you in the latest Palmers collection.
We have officially kicked off the summer and going to the sea is getting closer. If you still haven't chosen a swimsuit for this season, then Palmers offers the right solution for anyone who is hesitant when buying one. The new collection features timeless models of one-piece and two-piece swimsuits for all those who value quality, simplicity, and comfort, and at the same time offers an unmistakable colour palette when choosing the ideal model for you.
High-waisted two-piece retro swimsuits are extremely popular this season, reminding us nostalgically of the golden years of Hollywood, and Palmers offers them in white, black, and black-and-white with stripes. The collection also includes one-piece models in black and white for all those who value simplicity and practicality.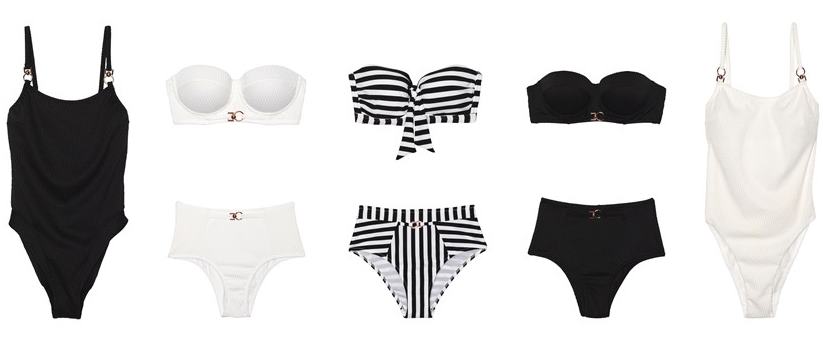 The summer Palmers collection also features sporty models of one-piece and two-piece swimsuits with eternally popular stripes and drawstrings, which remind us greatly of the carefree childhood days. The models are in enticing summer colors, with blue, white, and red stripes. For fans of monochromatic models who like to be notice on the beach, the collection features models in red with a shine finish.