SUMMER INSPIRED BY THE 70'S!
With the arrival of warmer days, Severina has jumped into light clothes and shoes that will easily take your breath away! In this season Severina has once again shown how to wear the biggest trends of the season.
Severina, known as a great fan of fashion, understands the importance of choosing an amazing pair of shoes! For this reason she has selected an entire range of sandals which she found absolutely irresistible. Sandals are now experiencing a big comeback, especially those with a higher sole that additionally elongate your silhouette, and they are also adorned with fur and pearls in metallic colours or the colour of the season – pale pink. This summer, sandals feature an additional sexy trait-high heels adorned with attractive tassels.
Sandals with a full heel are a 'must have' this summer, especially in bright fuchsia or orange colour. Sandals with lower heels look equally attractive and feminine with a thin, elegant strap and colourful rivets, and an absolute summer classic – golden sandals with staggeringly high and thin heels, covered in crystals this summer, are looking better than ever!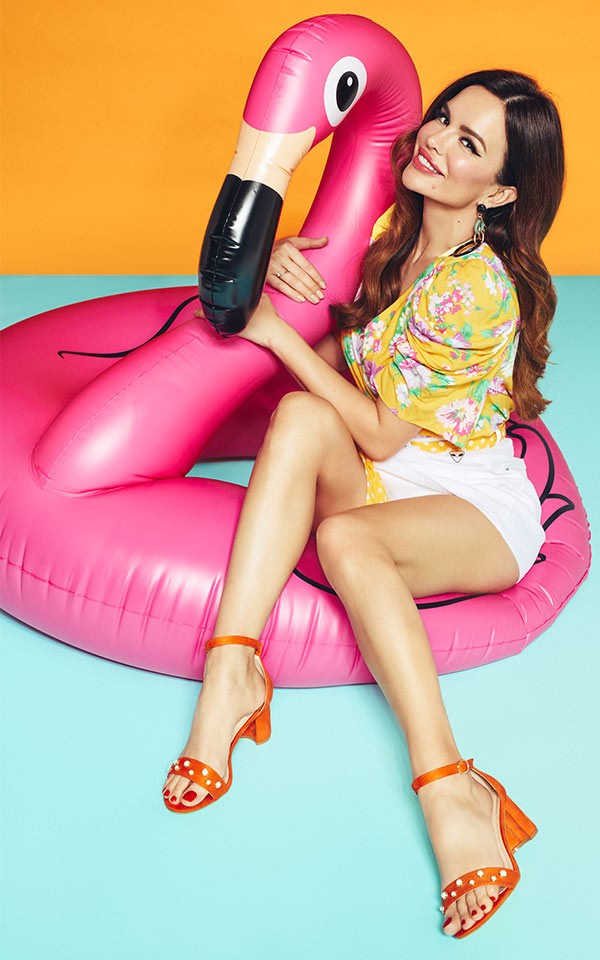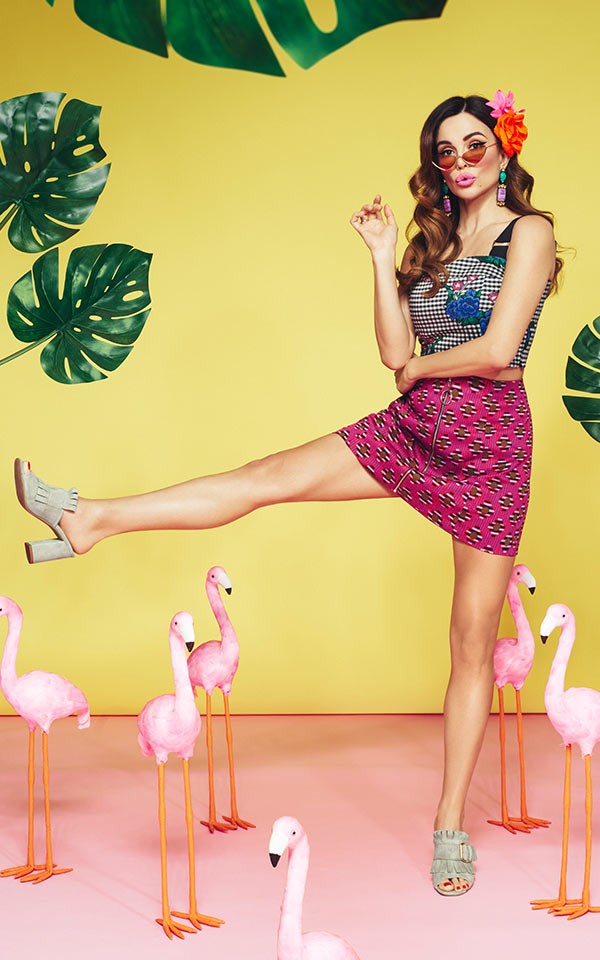 This campaign is also signed by a trusted team of professionals who have joined their talents, combined their creative ideas and produced a campaign we will be talking about for a long time. Photographs are signed by Jelena Balić, make-up by Simona Antonović, hair styling by Mijo Majhen, and the stylist Petar Trbović has once again chosen fantastic outfits to perfectly show and additionally highlight the latest Mass footwear summer collection.