THE MOST ORIGINAL CROATIAN CHRISTMAS PRESENTS
Look for cute candles in a can, teas, gin spices and other things of imaginative design made by a young team behind the name kofer. and cheer up your loved ones with an ideal holiday gift.
kofer. has become everyone's favorite place to buy original gifts, unique candles and the world's best gins, especially in the pre-holiday period. The most special item are Christmas baubles, traditional Christmas decorations, in which something unusual is hidden – mini gin bottles and spices, an ideal addition to any gin tonic you make this holiday season.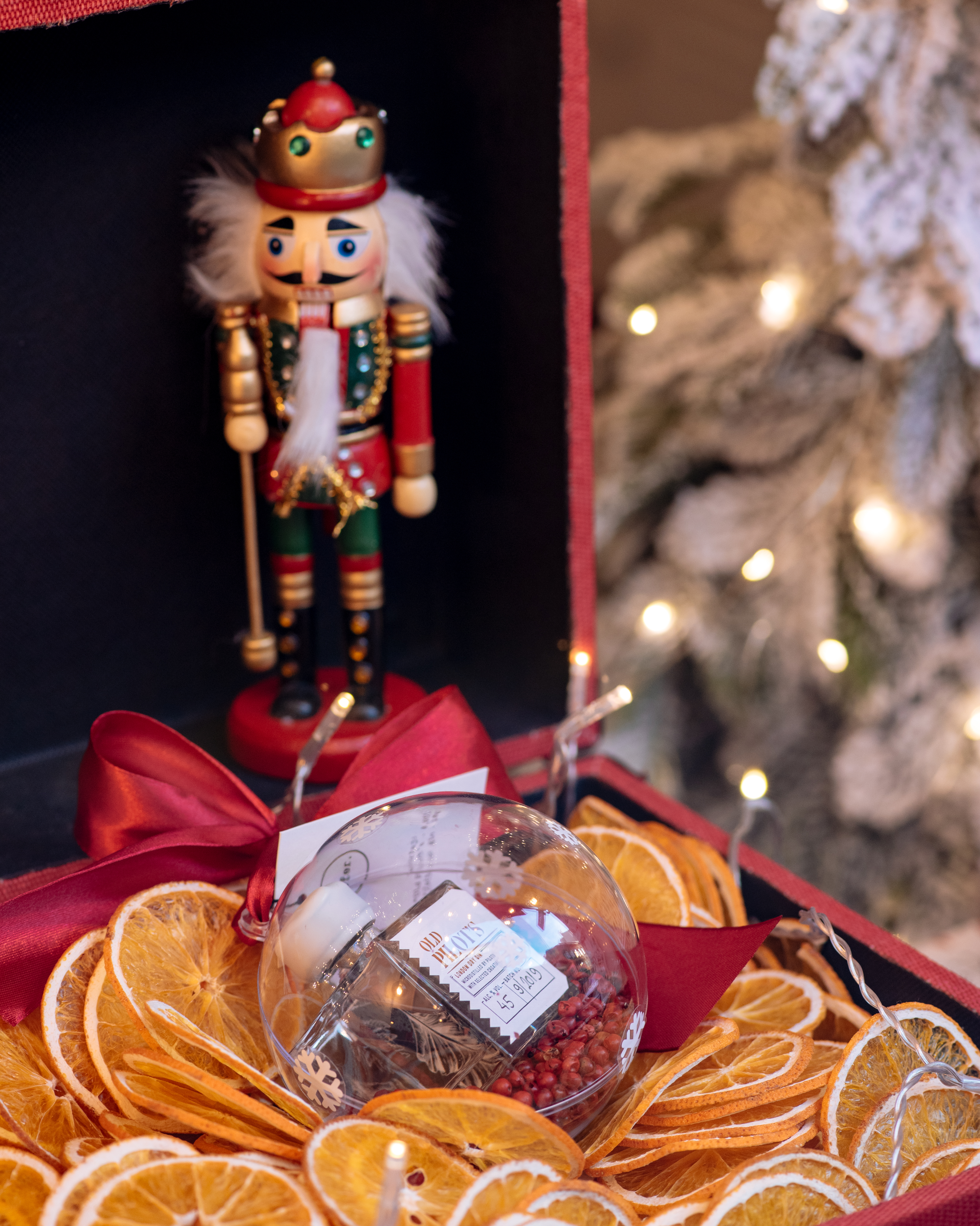 This year, there are not one, but two gin baubles – mini bottles of Scottish Hendrick's and Croatian Old Pilot's gin are complemented by seven different types of spices, such as red pepper, a hibiscus flower and a dehydrated orange. For those who are always hungry, kofer. has a special offer of as many as 41 different gift packages, the prices of which range from 90 to 520 kuna. With several types of gin boxes made by kofer, gift packages also include boxes of whiskey, rum and champagne, in each of which there is a selection of spices which complement the taste of drinks, as well as bottles of different types of tonics.
All gift packages, including those with baubles, come in boxes decorated with special kofer. Christmas motifs, thanks to Maja Tomljanović, a young Croatian illustrator and graphic designer. The Christmas motifs she designed adorn the kofer. pop-up store in the City Center one East, which you can find on the ground floor of the center.