NEW STYLE ERA WITH PANDORA REFLEXIONS
PANDORA presents the new era of style and confidence with PANDORA Reflexions Collection of bracelets and specially designed pendants that will help you express yourself perfectly.
Designing a new story of shiny metals, stunning PANDORA Shine, pinkish PANDORA Rose and elegant sterling silver have been supremely crafted into flexible bracelets with a beautiful mesh-like texture.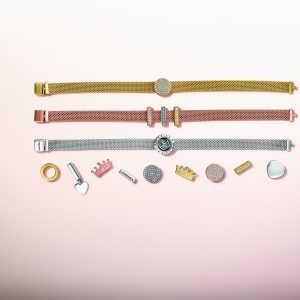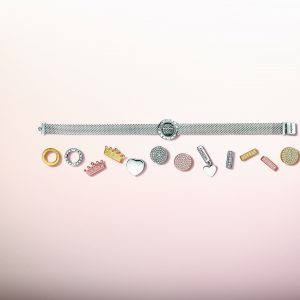 Adjustable design is adorned with smooth and shiny pendants, that are easily fastened to the bracelets which air modern femininity, and the inside silicone inserts keep the mildly rounded pendants, such as infinity symbol and the crown, in place.
Shine like a star with our combinations of metal or simple layers of textures, wear the jewellery that carries meaning and perfectly reflects your personal style.