NOVA H&M KOLEKCIJA
H&M is pleased to present the fall/winter 2021 line!
The H&M Fall/Winter 2021 line focuses on sustainable clothing, as the vast majority of clothing is made from materials from more sustainable sources. Working with ECOVERO ™, organic and recycled fabrics, H&M has created a range of versatile pieces that bring modernity to the classic rural aesthetic. The spectrum of earthy green tones brings a natural freshness to the utilitarian feeling, while contrasting accents in orange and black bring in an urban feel. Actors Precious Mustapha and Lily Newmark are the faces of this line.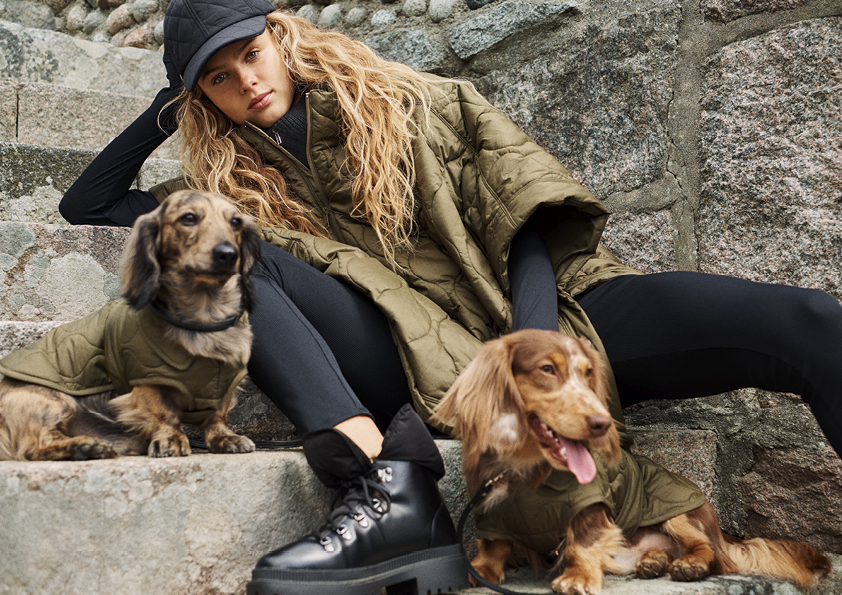 This fall/winter 2021 line is practical, but still advanced. A collapsible waterproof anorak made of recycled polyamide, for example, can be turned into a practical bag, while a jumpsuit made of recycled polyester and a turtleneck can be combined into various combinations of layered clothing. Other key pieces, including orange-and-black leggings, a 100% recycled polyester vest, and an oversized hooded sweatshirt, embody the contemporary yet comfortable street style of the '90s. High boots, Chelsea boots with thick soles and baseball caps in neutral tones complete the sophisticated excellent aesthetics for staying outdoors. The combinations are various, reliable and easy to style with layers, and at the same time they are made from modern materials and with finishing details. The line also includes suitable accessories for dogs, quilted and knitted coats and a quilted dog bag to make you and your pup match.
Find the new line in the H&M store!