PLAYFUL PANDORA COLLECTION
Refresh your style with colours and textures of hand-finished jewellery that will inspire you to feel positive.
New Pandora collection made of pure sterling silver glitters in the rhythm of your energy expressing the vibrations of optimism. Boho style design will blend fantastically with business or casual combinations. Play by combining colours as well as styles in order to express your personality. Just like the famous trendsetters, you can create eye-catching textures as well as fine details on your necklaces to create a cascade of styles, and you can also add a charm to enhance the effect.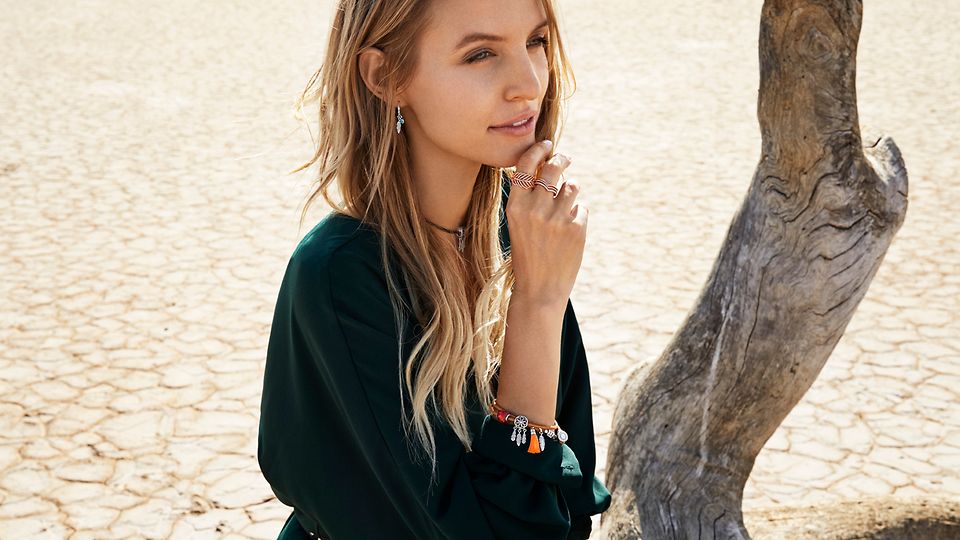 Tassels in beautiful colours are an amazing addition that move as you move, and they can be worn both on bracelets and necklaces. Charms, amulets and dream catchers were made with feelings, vision and creativity. Dream happy dreams and feel the vibrations with the new pendant and earrings with feathers and turquoise. Double wrap leather bracelets this season feature a new loop clasp in sterling silver and a simple way of adding charms. Turquoise, beige, black and coral-orange – are ready to set the tone of your style.
Visit our Pandora store and express your personality with an irresistible piece of jewellery.