SPRINGFIELD SWIMSUITS
Springfield presents a new 2019 summer campaign of swimsuits for men and women in collaboration with SEQUALTM with the aim of protecting the environment. Through this project, Springfield has been using materials solely from renewable resources.
MIX & MATCH
Diversity of prints and variety of colours – what is the best way to combine them?
New collection of bikinis for Springfield girls and women brings plenty of options to play with the prints and colours, depending on mood and occasion. This season, choose your favourite trendy motifs such as polka dots, navy stripes, oriental, floral and tropical motifs, with an additional summer trend featuring sewn decorations and shells. When it comes to bikinis, you can choose among triangle tops, tops without straps or push-up models. Fans of one-piece swimsuits can express their personality through tropical motifs, various colours and messages on one-piece swimsuits. In addition to patterns, some models have crossover straps on the back, some can be tied on the front like a tie and some have cut out pieces – features that will make your outfit stand out and find its way to every trendy wardrobe.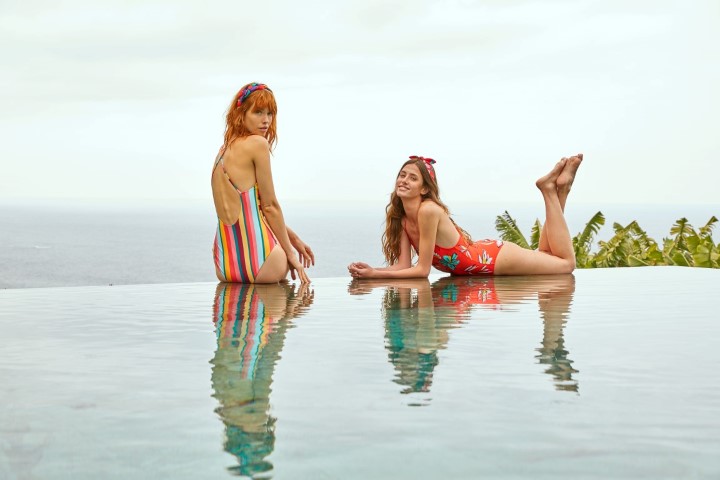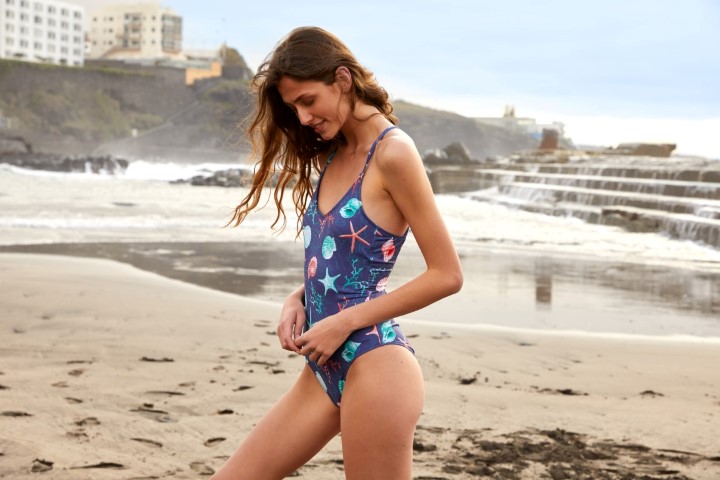 LET IT BE FUN
Fun and comfortable, swimming shorts for various outfits – can it be any different?
New collection of swimming shorts for Springfield men offers a whole new range of patterns and some other variations. From sports models with red, blue and white as the main protagonists, over structured block colours, mini prints with summer motifs such as fruit, animals and tropical elements all the way to hot summer trends of cut out patterns and text. Plain coloured models are available in a wide range of colours such as yellow, salmon, different shades of green and blue; and some models use contrasting colours on their side. Innovations appear in form of packable swimsuits shorts as well as various prints that appear in contact with water, and disappear when the material dries.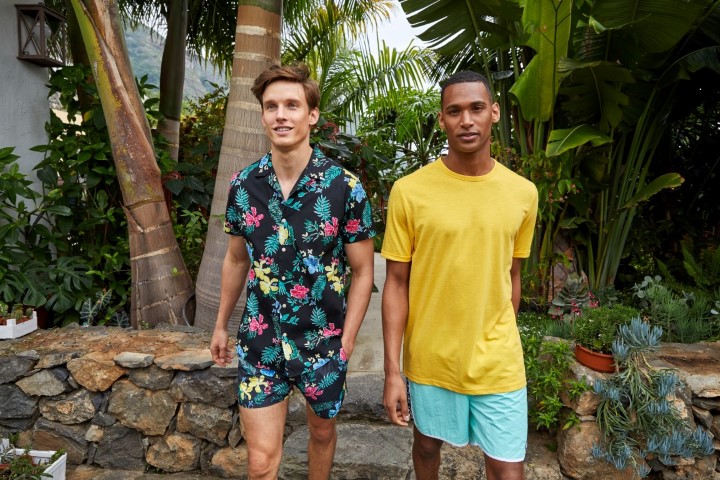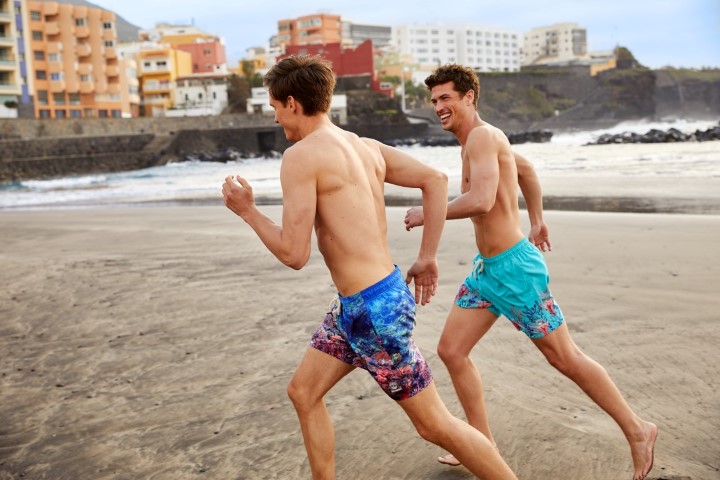 FOR WATER WITHOUT PLASTIC
In collaboration with SEQUALTM, Spanish environmental protection organization, Springfield has launched 5 different swimsuits as part of their summer campaign. Every year, 12 million tons of waste are disposed in the oceans, 90% of which stay in the ocean depths. SEQUALTM are determined in their efforts to remove all plastic waste from the oceans and use it for recycling. Through cooperation with the fishermen, NGOs and ocean clean-up programmes, this Spanish organization manages to transform 1 kg of waste into SEQUALTM fibres. In collaboration with the design team, Springfield has produced 5 items of polyester clothing using SEQUALTM, 3 for men and 2 for women, obtained from bottles and plastic from the bottom of the Mediterranean Sea. This initiative is intended to raise awareness regarding the issues our waters are facing and they have a special label. Springfield models with marine motifs are already available at the stores. For additional information, please see SEQUALTM: http://seaqual.org/
The gallery is empty. Go to post edit screen and add some images!