SPRINGFIELD PRESENTS A NEW CAMPAIGN "ZERO GRAVITY, 100% FIT"
Springfield presents innovation in denim technology - ZERO GRAVITY, 100% FIT that provides flexibility, comfort and adaptability to your body.
FOR WOMEN: NEW SCULPT
Memory technology brings fibres back to its original shape, allowing your figure to be perfectly shaped round-the-clock. Owing to the combination of Tencel cellulose fibres and cotton, maximum comfort and exceptional denim softness are achieved. SS19 SCULPT Fit Collection brings the new generation of jeans which perfectly shapes the silhouette, lifts the bottom and makes the waist appear narrower. BODY SHAPE model features push-in and push-up effect in the abdomen area, and perfect grip in the crotch area provides outstanding comfort.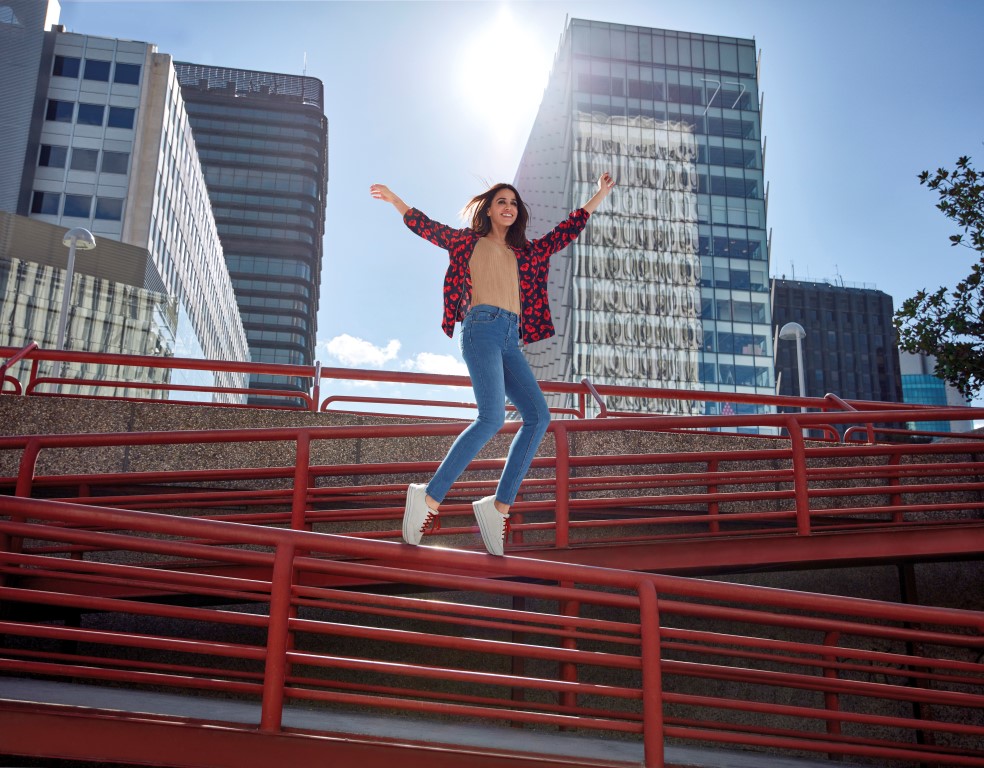 FOR MEN: NEW SKINNY
Today's lifestyle is becoming ever more  rushed, which is why Springfield has developed Bi-stretch technology using 4 ways stretch fabric that enables the jeans to adapt to different kinds of moments. For men, we offer NEW SKINNY – Slim Fit and Chino jeans models.
The gallery is empty. Go to post edit screen and add some images!