ALDO X BARBIE
A limited collection of pink pieces that won't let you go unnoticed.
She is more than just a doll, she is a cult global fashion icon whose aesthetic is tinged with fearless pink notes. You can already guess that we're talking about the pop icon Barbie, with whom many generations grew up, and whose world was brought to life by the famous Canadian brand of modern shoes and fashion accessories! ALDO joined forces with the global toy company Matell and presented a glamorous limited capsule collection of shoes, bags and fashion accessories with the Barbie signature. This summer Barbiemania will conquer not only the film world but also the fashion world, and since Aldo does not miss fashion trends, a special Barbie collection has arrived this summer on the shelves of the Aldo stores. It is a collection that emphasizes the fun and fearless Barbie style, and the colorful pieces imbued with the classic Aldo style are decorated with striking and shiny details such as rhinestones, sequins and small jewels.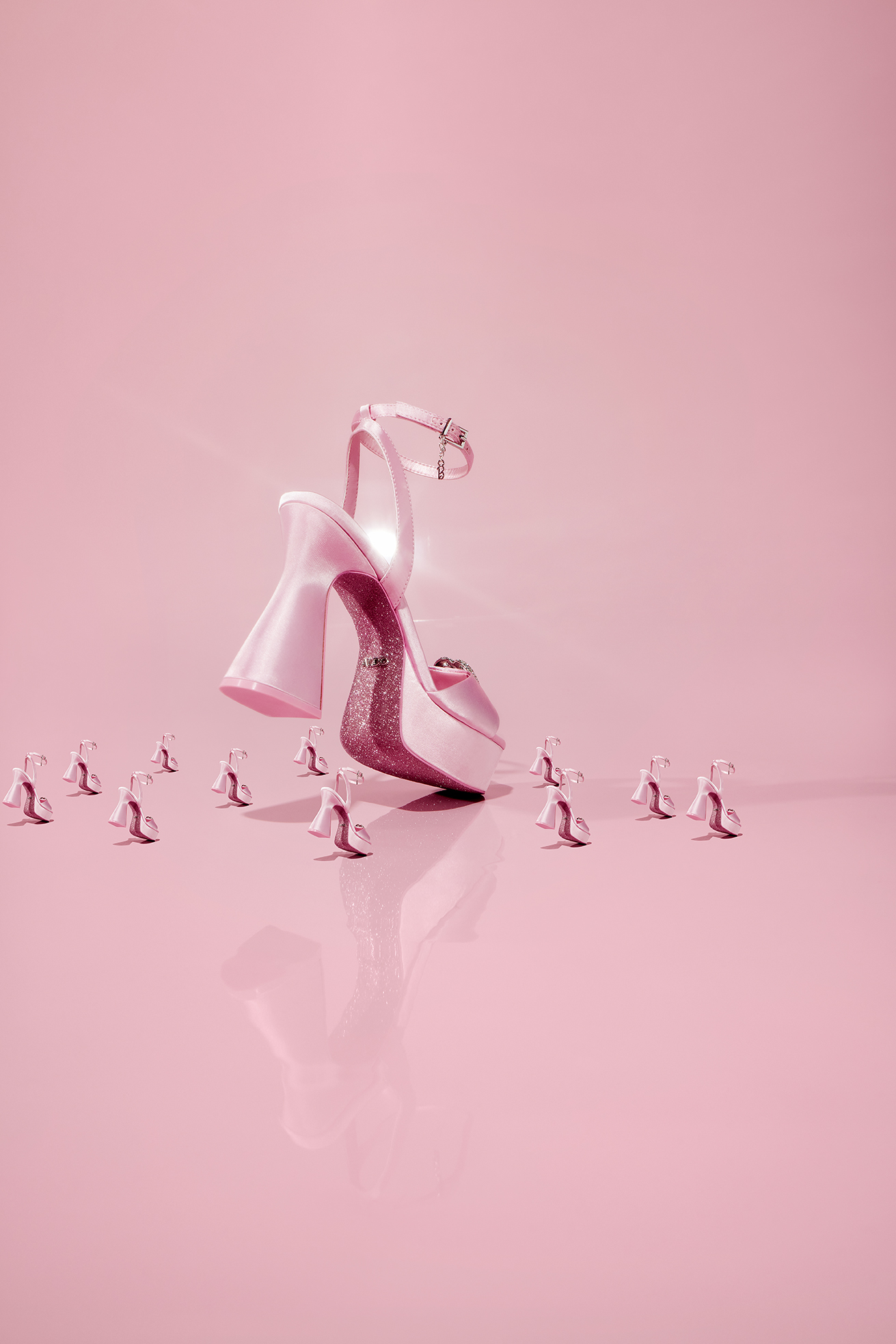 Jump into Barbie sneakers or spice up your daytime look with heeled pumps
This summer indulge yourself in nostalgic moments and shine in attractive footwear models that will undoubtedly enhance your every outfit, whether it's a daytime, formal or evening look. Highlight your everyday outfits and break the monotony of basic outfits with Barbie sneakers that are made using the recognizable Pillow Walk technology that turns your every step into a dose of maximum comfort. If you want to spice up your outfits, the perfect choice will be the charming pink high-heeled slip-on models.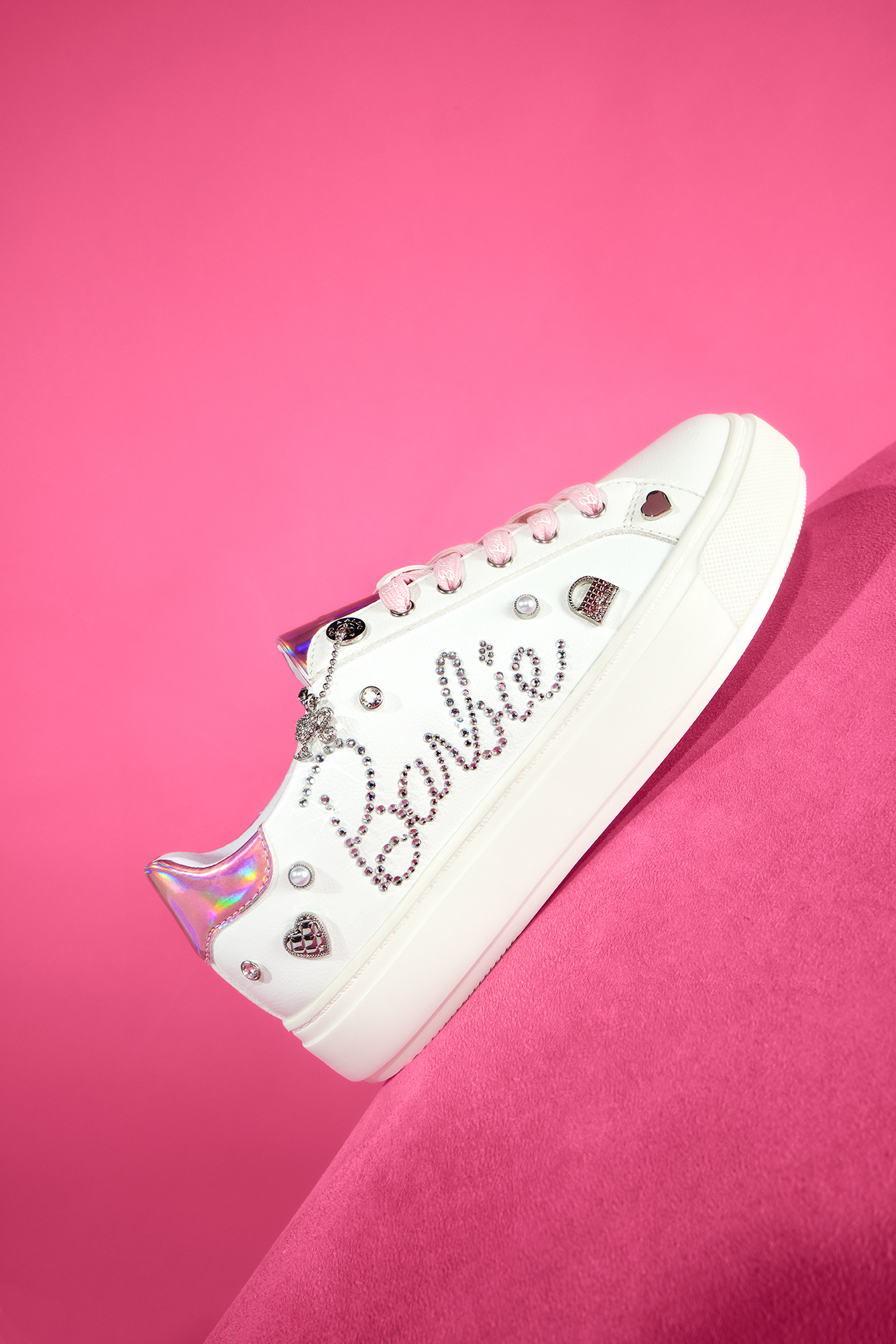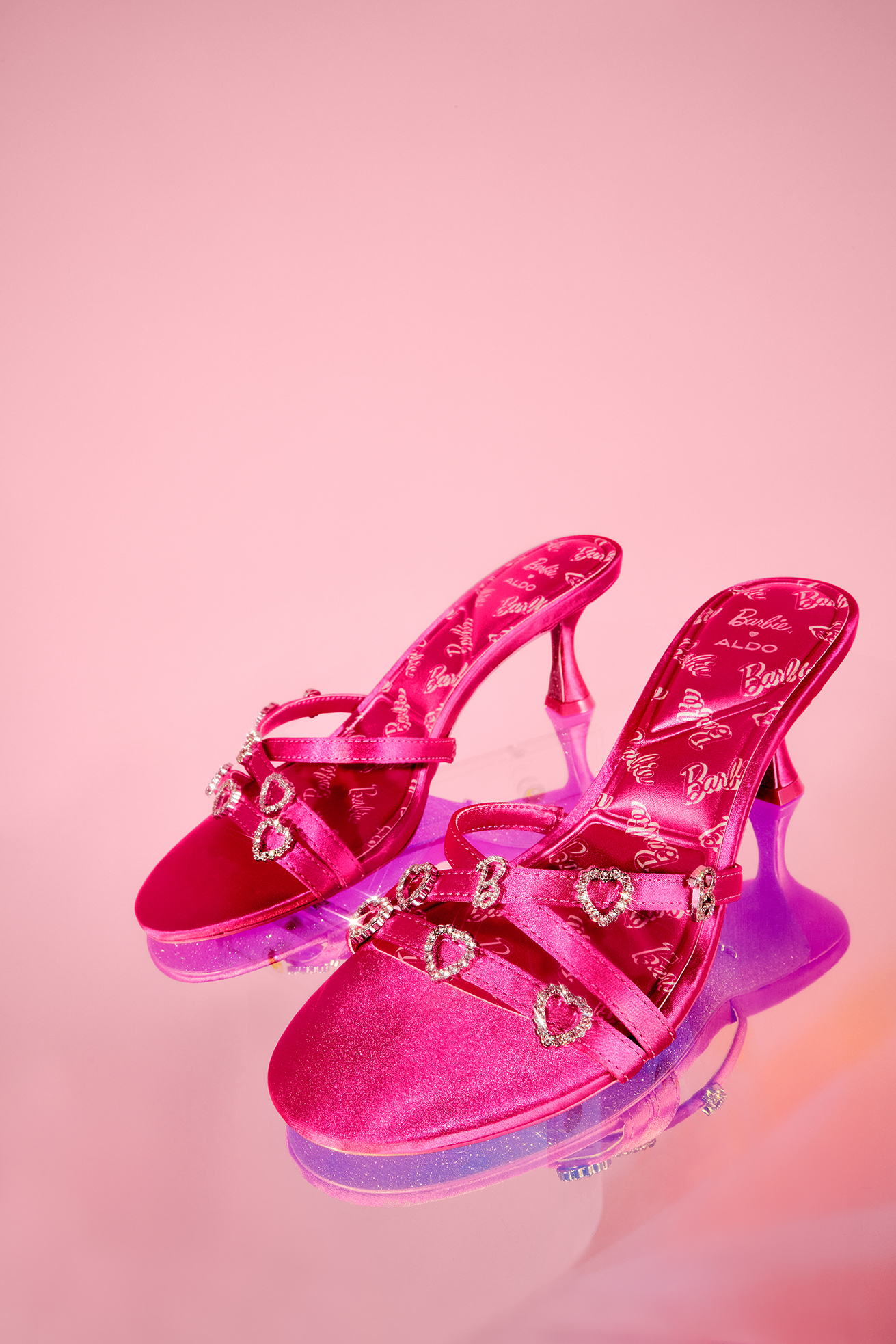 Feminine heels for best nights out
In this collection, you will also be able to find the best-selling Stessy heels that you will fall in love with at first sight. Made of vinyl and accented with great details, you will feel like the star of the evening wearing them, and in order to complement the whole look, don't forget to add the matching bag that will give the whole outfit a youthful charm. Except for classic elegant heels, Barbie is also known for pink retro platforms, which are extremely popular this season, and no trendsetter will be able to resist them. They will work perfectly with monochromatic outfits or a lighter wardrobe because they are very effective on their own – just add a decent piece of jewelry and your outfit is ready!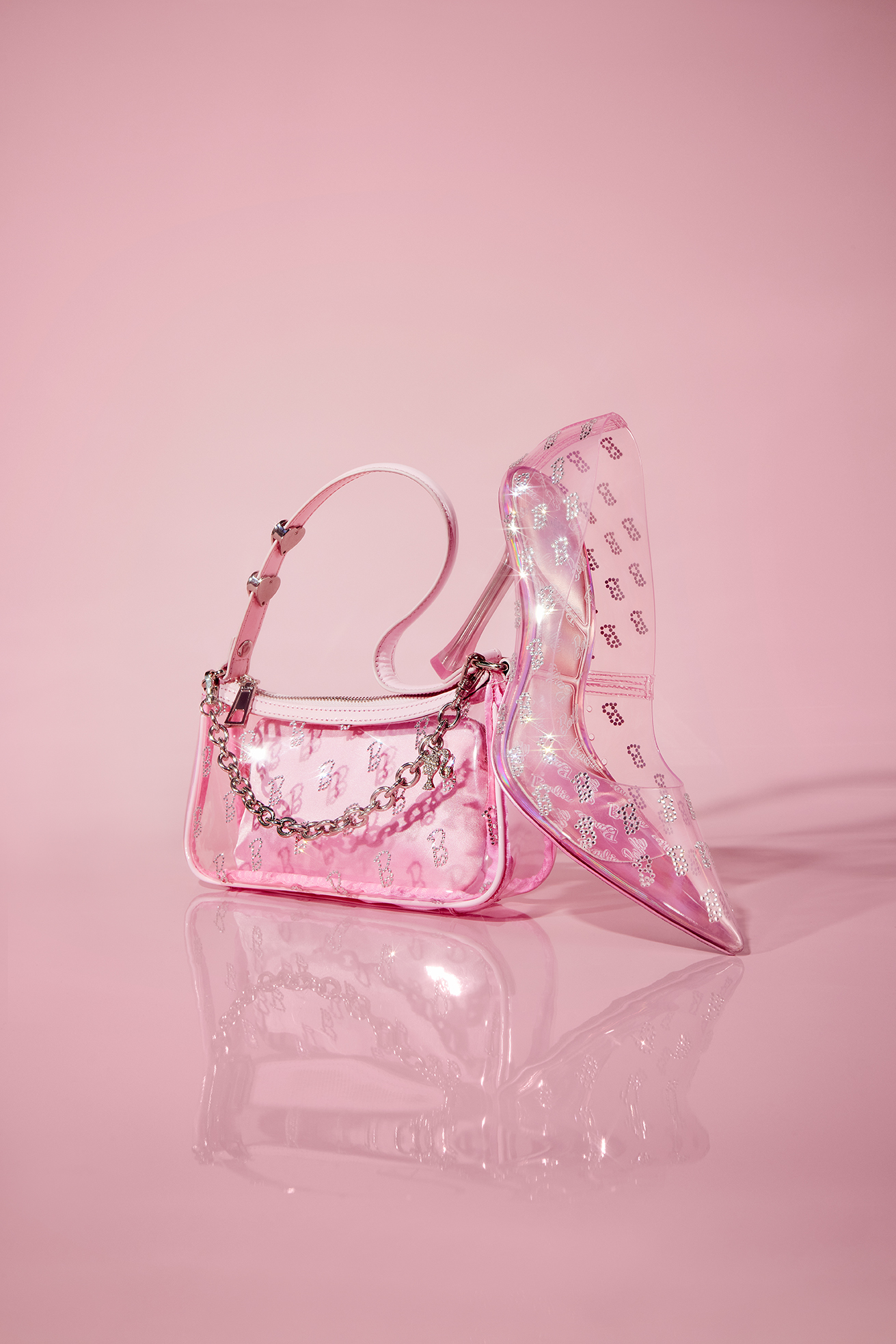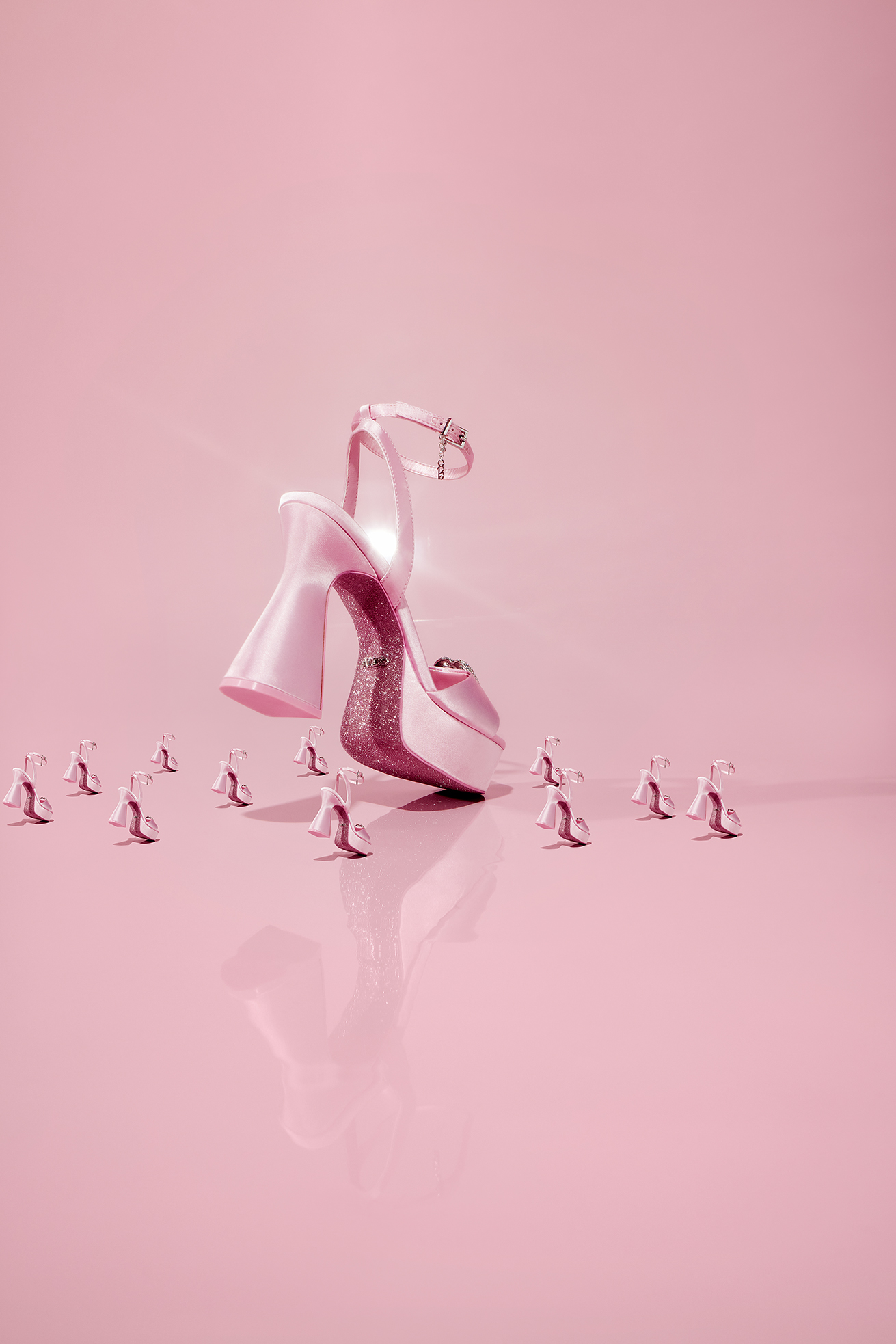 Glamorous handbags that everyone will notice
The fantastic collaboration between the Canadian brand and Barbie resulted in irresistible handbag models, and in the collection you will find hand-carry mini models and popular "cross-body" bags that are a great choice for every day. All three models are available in shades of pink, from lighter to darker, and are decorated with distinctive details and motifs that emphasize the recognizable Barbie spirit. A mini bag inspired by the 90s will work well in combination with evening dresses and suits, and in order to upgrade your style you won't go wrong with classic cross-body models even for daytime outfits.