MAIN FALL TRENDS AT THE MASS STORE
This fall, the Mass store highlights four trendy footwear articles that you can surely add to your wardrobe for colder days.
Footwear represents the perfect blend of the latest fashion trends, comfort, and functionality. Thicker soles, comfortable sneakers, chic ankle boots, and elegant loafers are on-trend this season. You certainly won't run out of ideas for modern outfits.
Thick soles, comfortable sneakers, chic ankle boots, and elegant loafers are making a comeback. Another shoe style that was huge in the nineties is also making a comeback: ankle boots with a high square heel. You will be delighted by our selection of loafers, which is even more varied than the one we had in spring, while our boots take center stage for colder days. Choose between elegant boots with heels and classic, elongated boots with the currently extremely popular chunky soles. The colors of our shoes will certainly brighten up your fall. The most popular hues include royal blue, purple, and light green. This year, you can't go wrong with beige, off-white, cream, and taupe. We offer all types of footwear for colder weather in these colorways.
The ever-trendy suede, which you will find on sneakers, boots, and loafers, is by far our most popular material. While we're on the subject of suede, you'll be happy to hear that another '90s trend is coming back: the comfy teddy bears. This winter, get ready for improved Aprés-ski shoe collections by Tommy Hilfiger, Liu Jo, Sorel, North Face, and Olang.
Get to know the four main footwear trends that will dominate this fall and winter below.
Loafers are still winning the popularity contest
You haven't seen the last of loafers because, this fall, they are returning to the footwear collections for colder days. The reason for their continued popularity lies in the fact that they are extremely comfortable and versatile, so they match many styles and tastes. Lovers of more striking footwear are in for a treat because loafers with chunky, thick soles and details in the form of fur and chains will certainly attract attention this fall. Although monochromatic loafers are still the most popular, you'll be able to go all out with shoes in bolder colors, such as orange and green. The emphasis will also be on different types of soles – from classic, and flat to chunky or even platforms.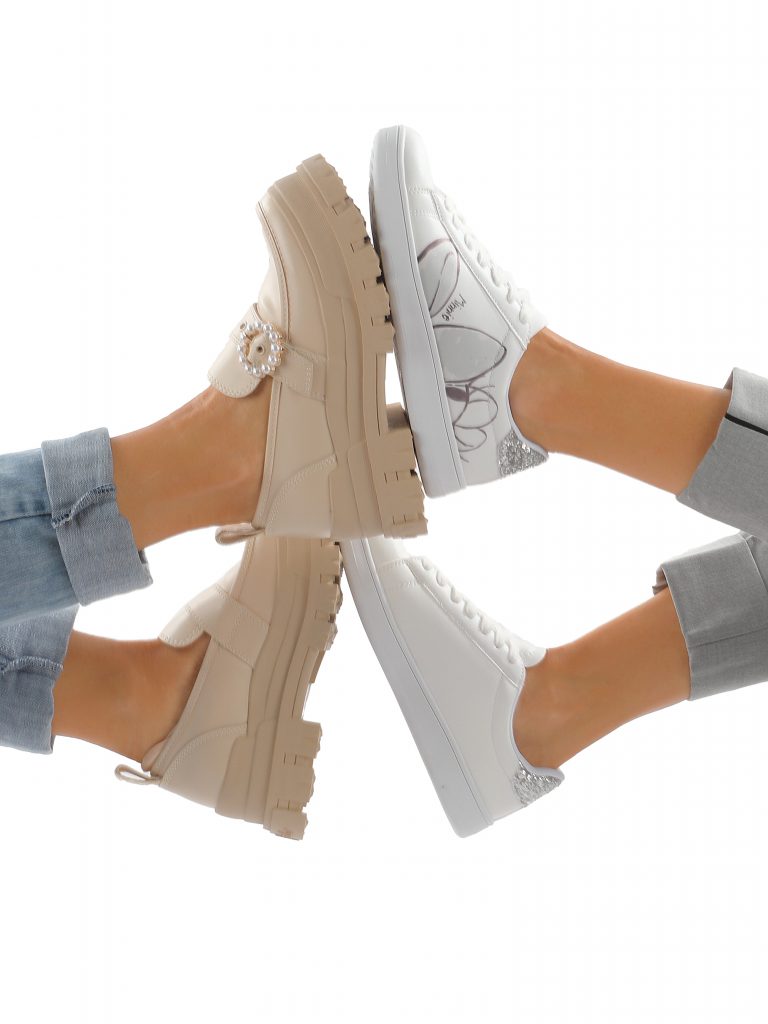 Winter elegance for lovers of heels
The colder days are no reason to give up elegant footwear. In fact, pumps with large buckles will complete any fall outfit. Lovers of all things sparkly can always choose pumps decorated with shiny stones. We will be captivated by the beautiful colors such as purple and green that perfectly match the autumn outfits. This fall, there's no getting around pumps. They also stand out because of accessories such as buckles on the heel part and minimalist details on the heels that subtly round off every styling.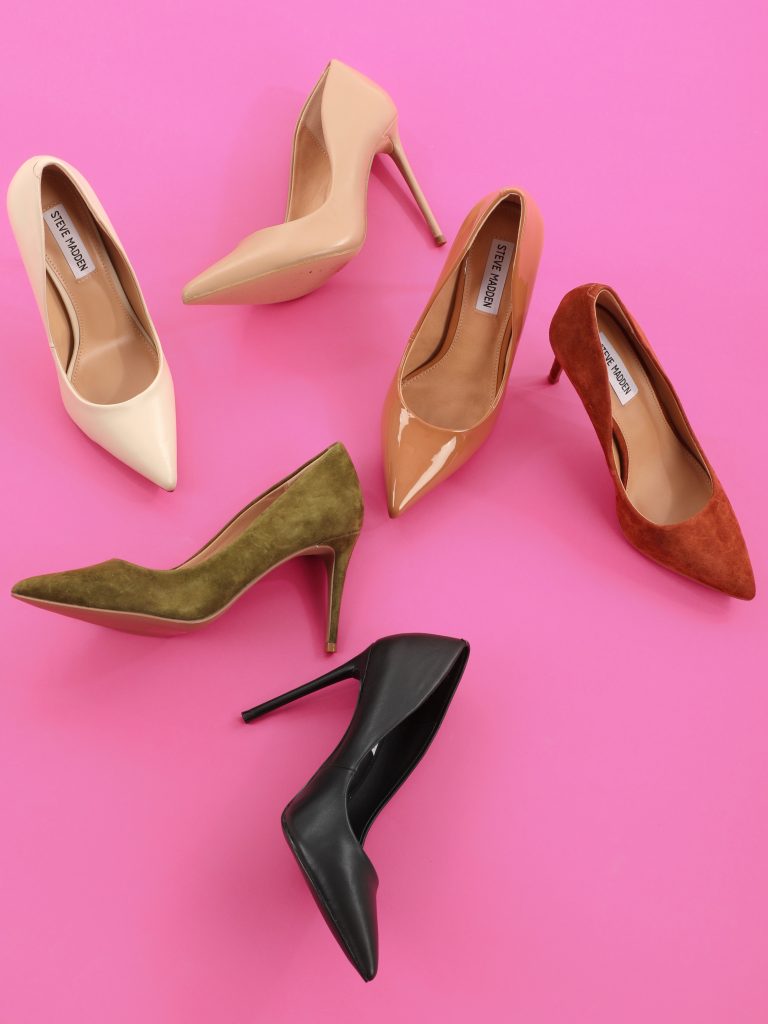 A sneaker trend that will delight you
If we were to describe sneakers that you won't be able to resist this autumn in only a few words, we would say that they are colorful, compact and that they feature accentuated details. We'd also add just a touch of nostalgia. Reinterpreted retro-inspired sneakers will dominate casual styling.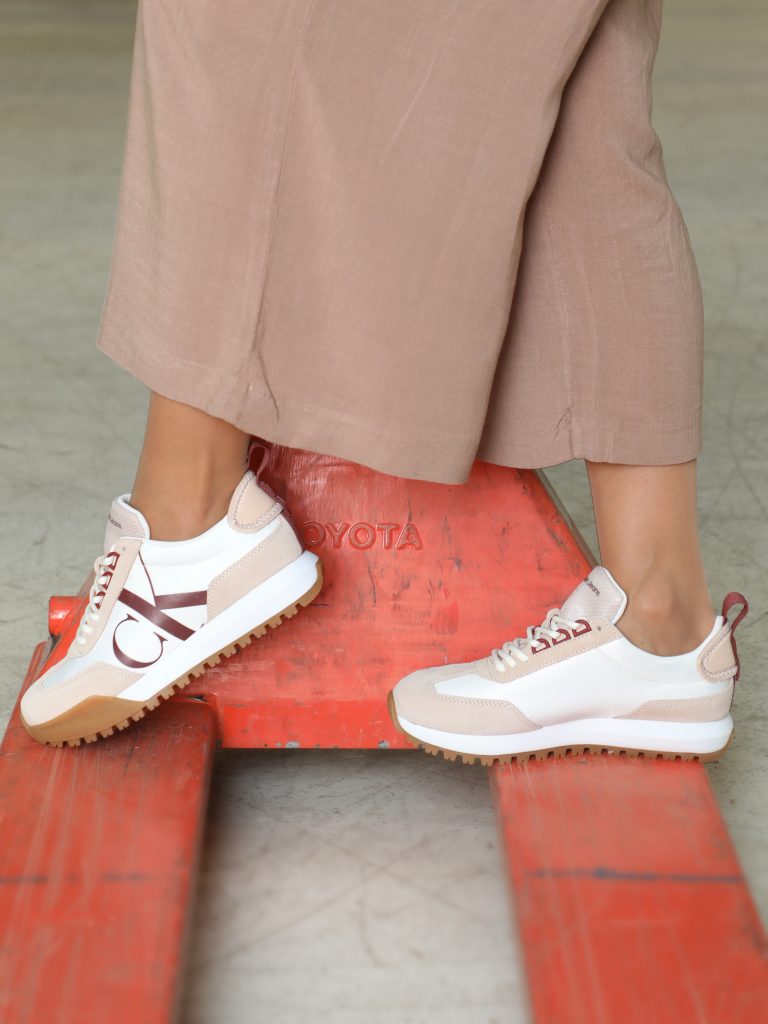 Ankle boots – chunky, yet chic
What would fall fashion be without ankle boots? It would be boring. Balancing between elegance and comfort, ankle boots represent the perfect footwear for days when we already need pleasantly warm and comfortable footwear. This season, we'll make our outfits pop with chunky ankle boots with a thin heel or elegant ankle boots that have been elevated with sophisticated accessories such as sequins, laces, and chains.