1. kat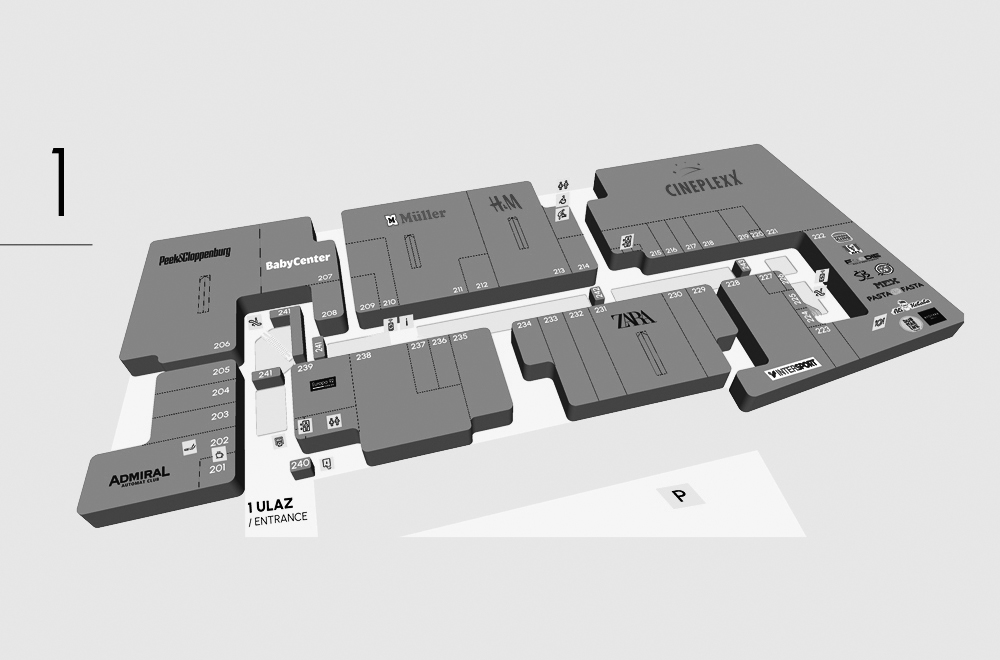 SHOETIQUE
SHOETIQUE je originalni hrvatski brend luksuzne obuće koji prvi, i za sada jedini, na hrvatsko tržište donosi brendove Cruyff Classics, L'Ascolana, Meyba, Meercer Amsterdam, Off The Pitch i Goorin Bros.U kratkom roku SHOETIQUE je postao jedno od omiljenih mjesta koje posjećuju modni znalci. SHOETIQUE nudi brendove koji svojim dizajnom prate najnovije trendove i svrstavaju se uz bok s ekskluzivnim svjetskim brendovima kojima konkuriraju pristupačnijom cijenom i vrhunskom kvalitetom izrade.
SHOETIQUE, kao i brendovi koje zastupa, odišu luksuznim i sportskom izgledom, što najbolje sažima filozofija Cruyff Classics brenda u sloganu Football luxury.
U SHOETIQUEu s najvećim ponosom ističu višegodišnju suradnju s nizozemskim brendom Cruyff kojeg je prije četiri desetljeća osnovala jedna od najvećih nogometnih legendi, Johann Cruyff. Taj sportski genije, ali i modni buntovnik je zahvaljujući suradnji s talijanskim modnim vizionarom, Emidiom Lazzarinijem, utemeljio brend koji donosi jedinstveni modni izričaj namijenjen svima koji svoju strast prema nogometu žele pokazati kroz stil i vlastite odjevne kombinacije.
U ponudi se nalaze brendovi koji su kroz svoju nogometnu prošlost naučili kako izraditi najbolju i najudobniju tenisicu. Brandovi u ponudi: Cruyff Clasics, L'ascolana, Meyba, Touzani, Ghoud, Mercer, Off The Pitch, Goorin Bros.