BE A PART OF THE #CITYLOVESGREEN PROJECT
Buy a unique bag at City Center one and do a good deed.
Oversized bags have been adored for seasons, and the same trend will continue this spring, but in a very special version. City Center one limited edition canvas bags are part of a special project #citylovesgreen that has two goals: to promote the reusable and multipurpose use of these bags to reduce the consumption of plastic bags, and a humanitarian component to help two important associations.
You can find the bag with the original message "Iako je zemlja okrugla, nekima je sve ravno" at the symbolic price of HRK 50 at the booth in City Center one East from April 7th to 14th, and at City Center one West from April 16th to 23rd. In addition to being the perfect fashion accessory you will be happy to use on trips, while shopping, on the beach or when strolling around the city, by buying them you will participate in a special charity. All revenue from the sale of bags in Zagreb will be donated to the Sve za nju Assiciation for the provision of professional psychological assistance, psychotherapy and psychoeducation for women with cancer.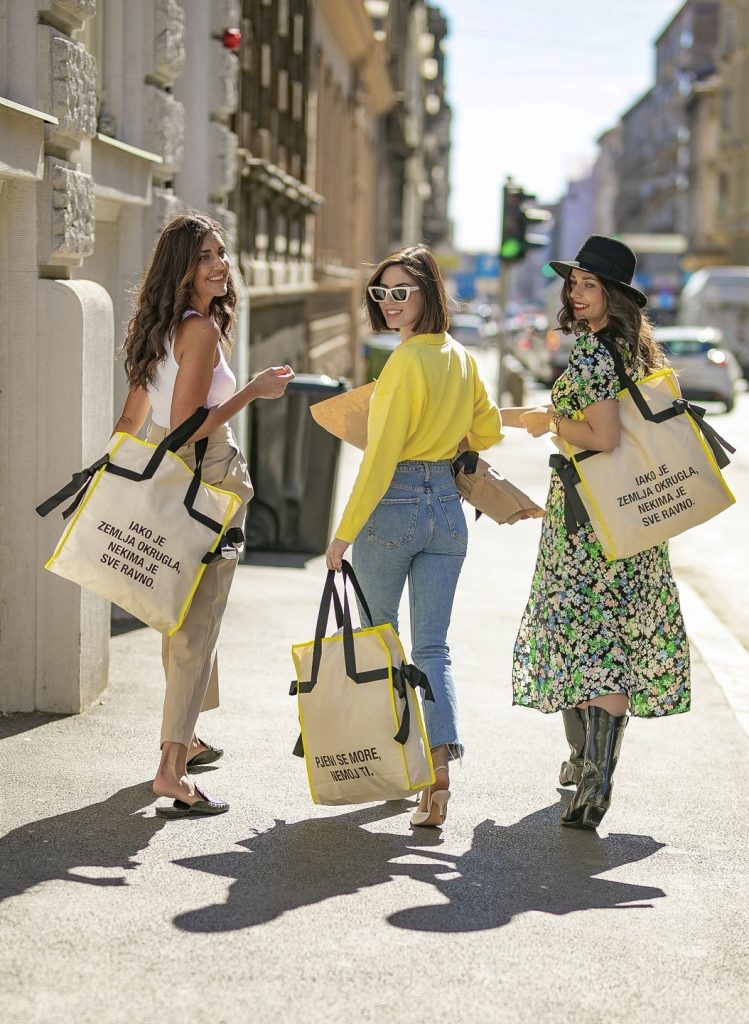 The irresistible shopper bags were designed by local artists behind the BORŠA by Mala Radnja Dizajna brand, and they are manufactured in Croatia. With an emphasis on natural materials and witty messages, they will surely be on the shopping list of all environmentally conscious fashion enthusiasts, and many Instagram girls have already included them in their outfits and walked them around the city.
It's never too late for good decisions, especially if they contribute to a higher purpose and help others, so make room in the closet for a new bag, get involved in the project and let the City Center one limited edition bag speak louder than words.