R[ECO]NSIDER: FASHION THAT CONSIDERS OUR PLANET
Springfield presents R[ECO]NSIDER – new fall collection made of 100% organic cotton that saves water and energy.
This autumn, Springfield fashion brand characterised by urban casual clothes, presents their first sustainability project integrated into the fall collection. By the end of August, R[ECO]NSIDER clothing and accessories for men and women will be available at Springfield stores, as well as on the online platform www.myspringfield.com.
The project is characterised by commitment to the environment, where Springfield promotes sustainable development which ensures present needs being met without endangering the needs of future generations. R[ECO]NSIDER project starts with two particular initiatives relating to the needs of organic fabrics and final treatment of denim.  The first initiative refers to using 100% organic cotton, as an option of optimizing resources and raw materials. Clothing items such as shirts, training outfits, T-shirts and chino plants are all categories where you can find the R[ECO]NSIDER label.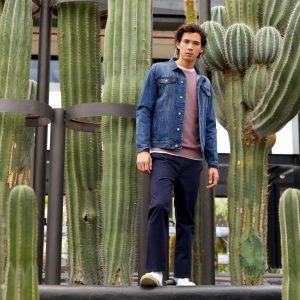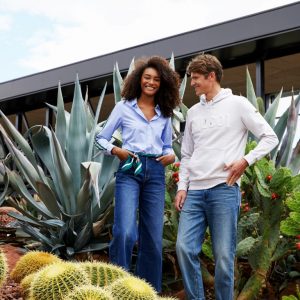 On the other hand, laser and ozone technologies are key in the process of final denim treatment, since they present big savings when it comes to water and energy, at the same time eliminating toxic processes that affect the planet.
This initiative is named H20 and it goes in two directions: laser – dry process of adjusting denim without the use of water, as to achieve various effects like worn-out denim and ozone – technology that is used in the rinsing stage, to achieve finishing shades of clothing items. In this way we save water and eliminate pollutants from the environment such as potassium permanganate, chlorine and bleach. Using this environmental initiative Springfield has already produced more than one million pieces of sustainable clothing items, in this way saving 15 million litres of water.