NEW H&M COLLECTION
The Empower collection is intended for women, men and children. The collection offers comfort and features overalls, tights, bras and short-sleeve shirts made from DryMov™, a material that guarantees ease of movement while absorbing moisture from your skin. Contrasting woven fabrics in orange and cobalt blue make this collection modern and wearable, which is best confirmed by the leaders of HM Move, Jane Fonda, Zlatan Ibrahimović and JaQuel Knight, who encourage people around the world to move.
"Each of us can be on the move, it's just important that we find an activity we like and which is good for us." So explore, try something new. Being active means having a good time. "If I can inspire people to do something for themselves and their body, I have succeeded," says Zlatan Ibrahimović, a professional football player and a multimover.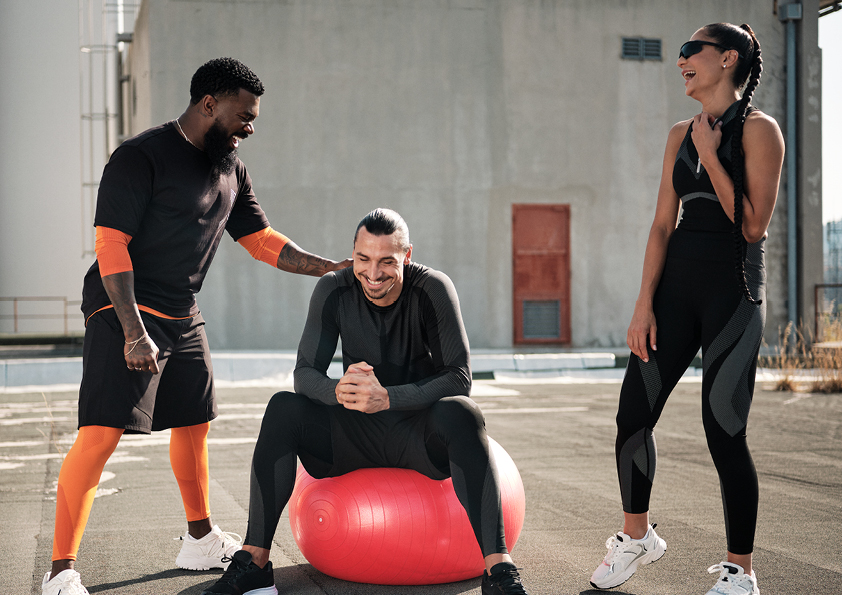 In addition to Jane, Zlatan and JaQuel, the H&M Move team is joined by the professional footballer and doctor, Nadia Nadim. Look for the Empower collection at the H&M store.