CHILDREN'S THEATRE WEEKEND IS BACK
It's time for fun shows dedicated to the youngest at the City Center one East.
On 17 and 18 September, bring your little ones to the Children's Theatre Weekend and enjoy captivating performances that will delight all, kids, and adults alike.
On Saturday, from 11 am, Ježurka Ježić shall grace the stage in the famous play Hedgehog's Home, performed by the Smješko theatre troupe. Your kids will surely go home having learned valuable lessons on love and kindness based on Branko Čopić's text. The same day at 5 pm, your kids will be enchanted with various tricks performed by magician Japa.
On Sunday, from 11 am, the Đon Kesten and Papaja Circus Show is on schedule, while at 5 pm, the Amicus Theatre shall present its show called "Otpad biram i fora recikliram". The youngest visitors will surely enjoy the story of an unusual friendship between a sailor, Tony, and an octopus, while also learning about the importance of recycling, and becoming eco-heroes in the process.
The decision is yours to make. Choose one or more shows, bring your little ones, and enjoy a weekend of memories worth remembering. See you at City Center one East!
City Center one East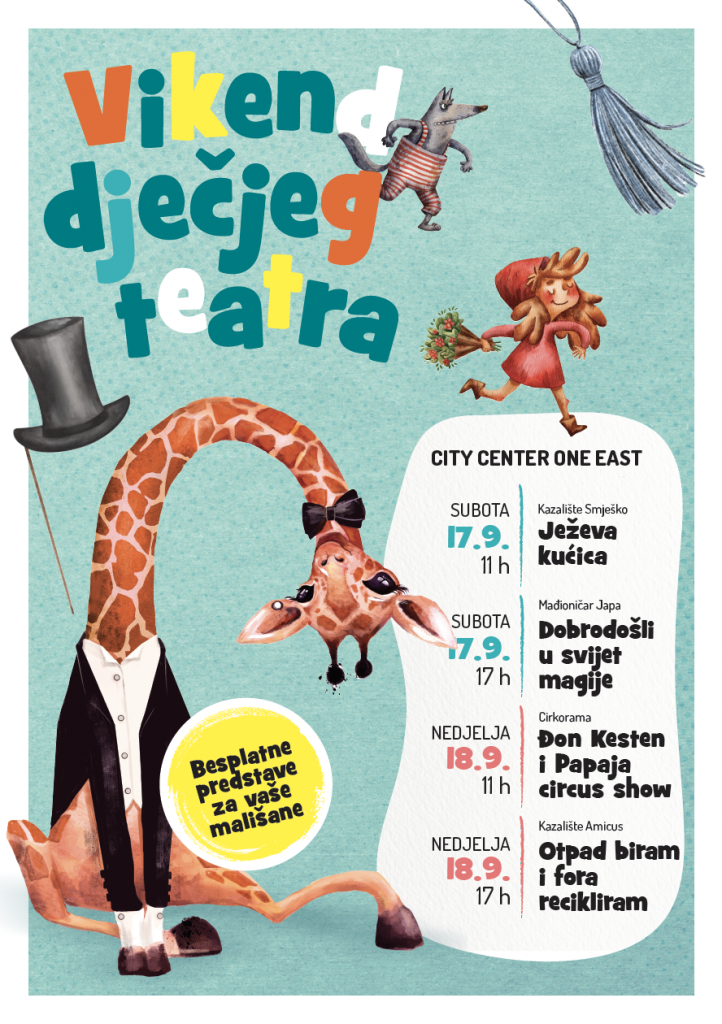 City Center one West