From 9th to 23rd December, visitors to City Center one East and West could send their specially designed Christmas cards through Santa Claus's post to their loved ones, having raised 25.439,80 kuna for Father Cvek's Kap dobrote Association.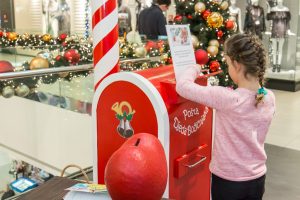 Visitors to City Center one East and West have sent their best wishes to their family, relatives and friends in Croatia and around the world, with a donation of 3 kn per card, thus spreading cheerful holiday mood, as well as making a good deed.

Thank you all from the heart!