120,000 KN RAISED FOR SCHOLARSHIPS OF THE DORA ASSOCIATION PROTÉGÉS
As many as 24 children will receive scholarships with funds raised in the humanitarian campaign #ŽelimSveMoguSve organized by the DORA association and City Center one.
December is an ideal time to reflect on the current year and make plans for the next one. But December is also an ideal time to think about those who need help and participate in activities that reduce social inequality. That is why City Center one joined forces with the DORA association and the incredible young Olympic medalists, Matea Jelić and Toni Kanaet, to provide scholarships for talented children from low-income families. 24 children will receive scholarships thanks to the #ŽelimSveMoguSve humanitarian campaign, which managed to raise 120,000 KN.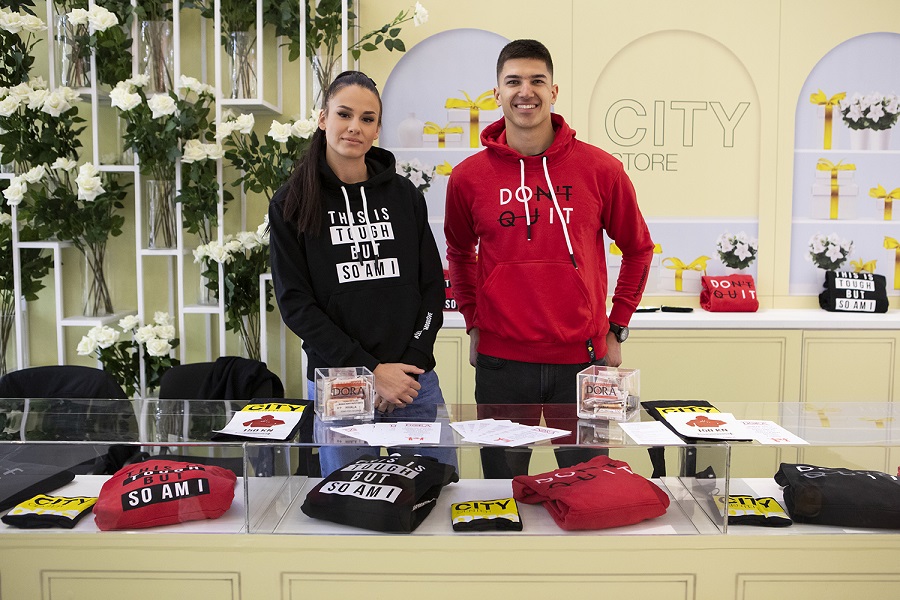 Those of you who visited City Center one Zagreb East, Zagreb West, and Split once again managed to show your selflessness and, by purchasing a limited-edition hoodie with encouraging messages, enabled children from low-income families to receive a high-quality education and thus reach their full potential. The ambassadors of the project, Matea Jelić, an Olympic taekwondo gold medalist, and Toni Kanaet, an Olympic taekwondo bronze medalist, were actively involved in the humanitarian campaign. Their stories are great examples of how hard work, passion, dedication, and discipline can help achieve high goals and push boundaries.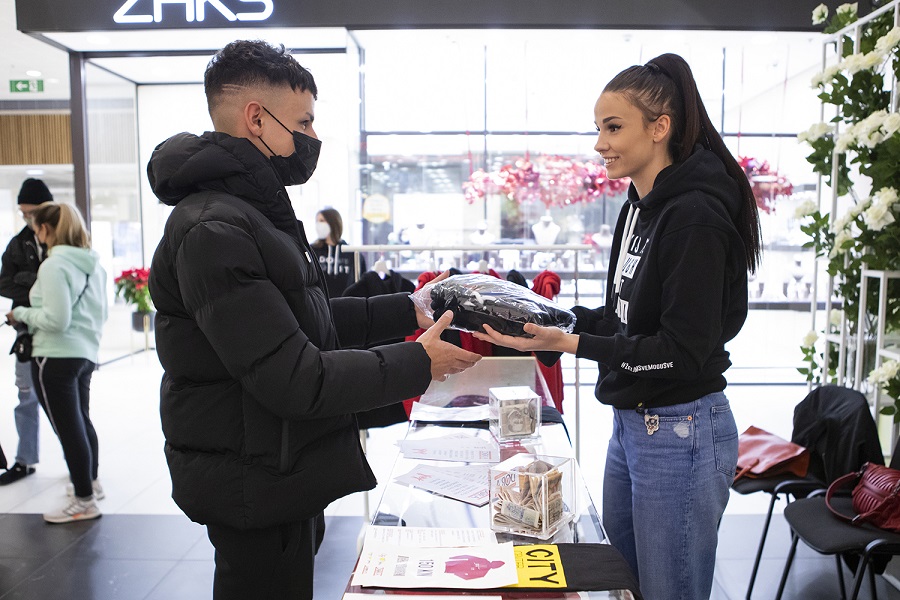 "At the DORA association, we believe that quality education is the foundation of a healthy and prosperous democratic society, a society without violence and social exclusion, oppression, and exploitation of the poor and infirm. It is DORA's goal to ensure that children and young people are happy, smiling, satisfied, full of ideas and desires, sympathetic and compassionate with the needy, eager to travel, mobile in every way, socially active, that they participate in extracurricular activities and that society respects their ideas, needs, and visions as they are the harbingers of our future. We are very happy to be a part of the #ŽelimSveMoguSve campaign as the raised sum will enable providing 24 children with scholarships.", said Jadranka-Jasminka Granić, head of the DORA association.
The Dora Association was established in 1991 and has been helping children and young people from all over Croatia for more than thirty years. To date, more than 7,500 kids have received financial support, while more than 2,200 received scholarships.