WORKING HOURS
Below check opening hours of your City Center one West and information about working Sundays from July 1.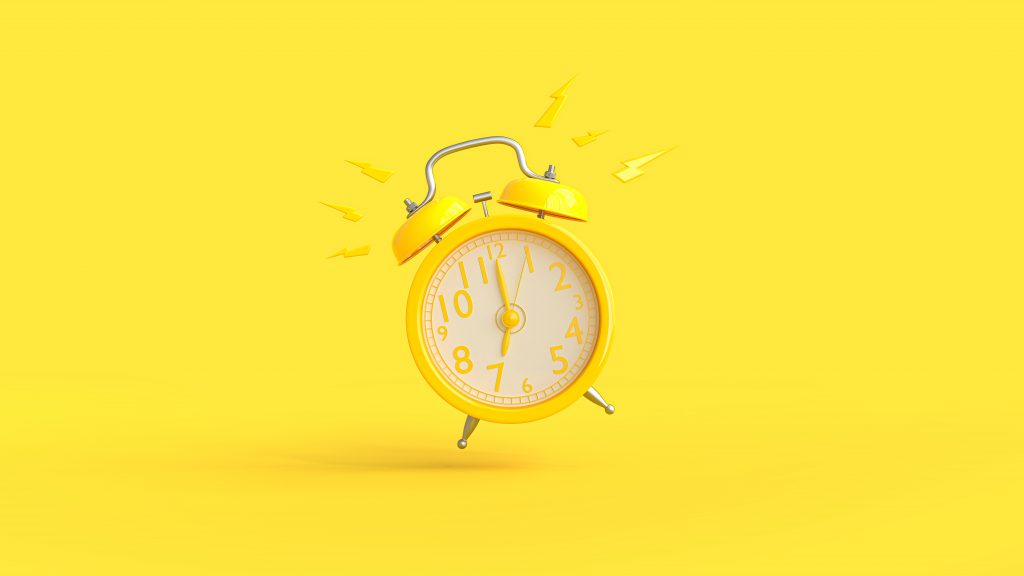 WORKING SUNDAYS
Check on which Sundays, until the end of the year, you will get to enjoy shopping in City Center one and plan your weekends on time.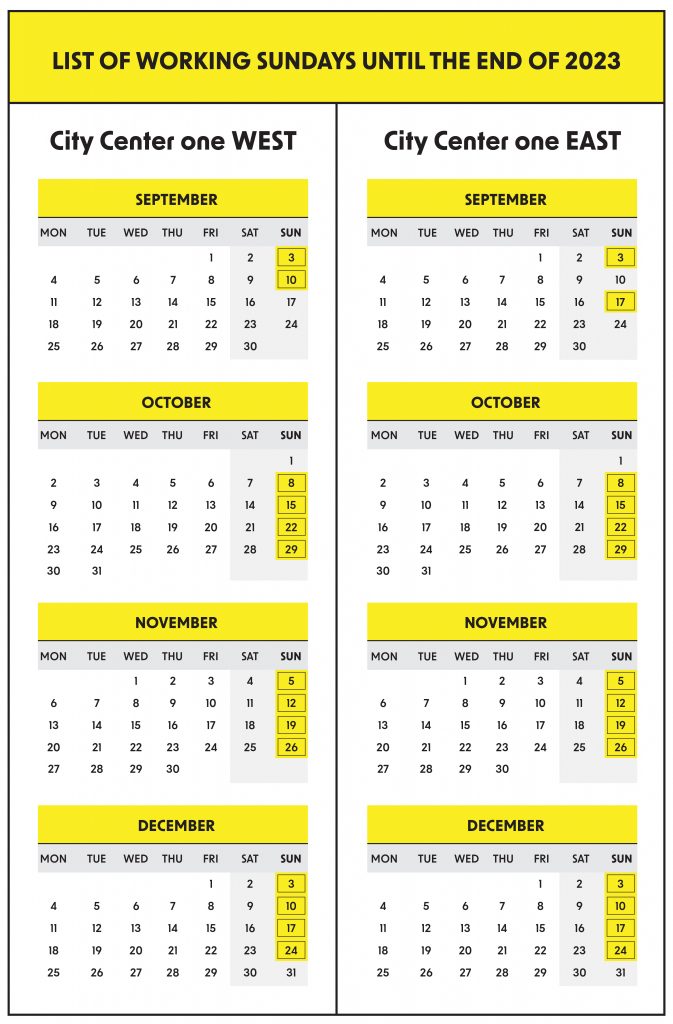 City Center one is open Monday through Sunday from 9 AM to 9 PM. The opening hours of some facilities within the center may differ from the rest, which can be checked below.
Check the differences in opening hours of facilities within City Center one East here.
INTERSPAR
Monday – Sunday
7 AM – 9 PM
ALI KEBABA
Monday – Sunday
10 AM – 10 PM
ASK OBRT
Monday – Sunday
10 AM – 7 PM
EGOIST
Monday – Sunday
8 AM – 9 PM
FINA
Monday – Saturday
8 AM – 8 PM
FOODIE
Monday – Sunday
11 AM – 7 PM
GENERAL BLISTAKONOV AUTOPRAONICA
Monday
9 AM – 9 AM
Tuesday – Sunday
8 AM – 9 PM
HRVATSKA POŠTA
Monday – Saturday
9 AM – 8 AM
Sunday
9 AM – 1 PM
KFC
Monday – Sunday
9 AM – 10 PM
LEGGIERO BAR
Monday – Sunday
8 AM – 10 PM
McDONALD'S
Monday – Sunday
8:30 AM – 9:30 PM
MEX, WOK ME, GYOTAKU
Monday – Sunday
11 AM – 9 PM
MINI MLJEKARA VERONIKA
Monday – Sunday
8 AM – 9 PM
PASTA FASTA
Monday – Sunday
11 AM – 7 PM
TORTERIE MACARON
Monday – Sunday
9 AM – 9 PM