FUN SUMMER IN THE KID'S JUNGLE PLAYROOM
There is no boredom thanks to cheerful activities in your favorite playroom.
Let your little ones enjoy the summer holidays. In the Kid's Jungle playroom, every weekend from 5 to 7 p.m., from 6 to 28 August, the youngest ones can expect activities that offer something for everyone.
Little chefs can expect an excellent workshop in which, along with Dr. Oetker products, they can enjoy preparing and decorating muffins. Torterie Macaron made sure that the experience will be even sweeter by providing delicious donuts.
Book lovers will be able to enjoy adventures, stories about friendship or learn how to plant a plant, and other interesting workshops and gifts await them, provided by Hoću knjigu.
The summer fun will be completed by Kid's Jungle board games – big puzzles and memory with the inevitable facepainting that will surely delight all the little ones, and they will be sweetened with the sweetest chocolate bars – Tobilade.
There is also a fantastic Cinekviz, which will especially appeal to fans of animated films for which Cineplexx has provided great gifts.
See you!
Schedule Kid's Jungle playroom City Center one West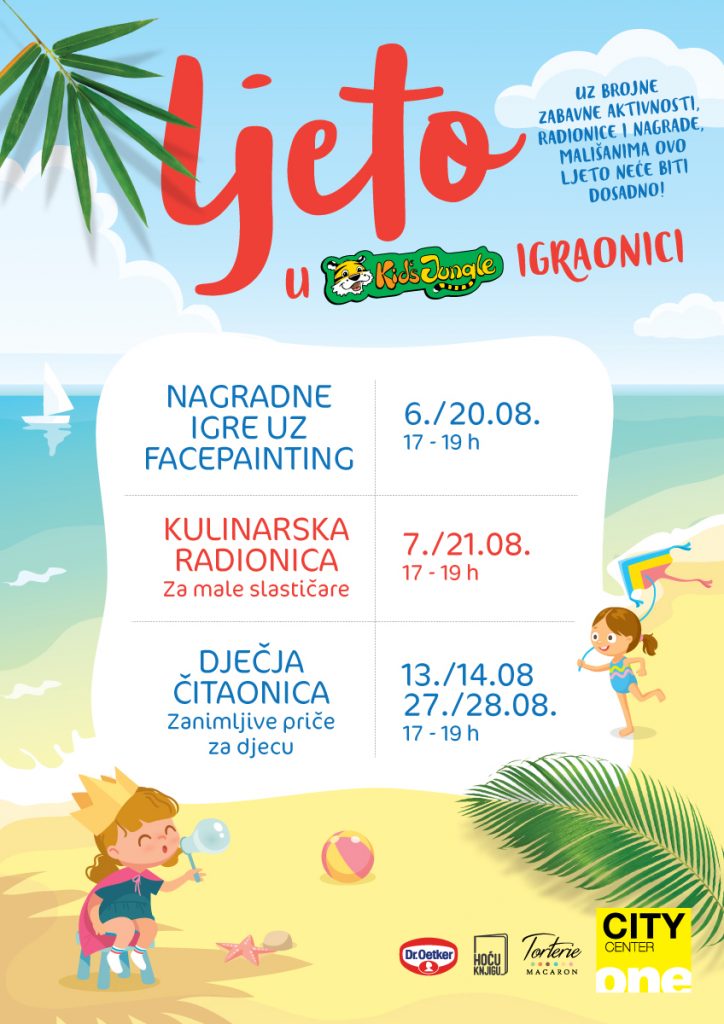 Schedule Kid's Jungle playroom City Center one East