IRRESISTIBLE MODELS OF GLASSES FROM ANDA OPTICS
An unwritten summer rule this year is: don't leave the house without glasses!
The most important reason is to protect your eyes from the strong sunrays, and the second reason is fashion. Each season, glasses are known as one of the most important fashion accessories, and the ambassadors of Anda Optics, popularly known as #AndaGirls, know this very well. Every face has their favorite glasses so #AndaGirls have tried out the latest eyewear line just for you to help you find the ideal eyewear model you will adore this summer.
Ive Ive knows how to wear bold statement models that captivate views equally at the beach and on a walk around town. This summer, for a seductive look under your eyebrows, choose Saint Laurent or Gucci models with bright colored spectacle lenses!
Daria enjoys the fashion game of transformation by combining different models of glasses with other fashion accessories such as scarves and trendy eyeglass chains. Her favorite Gucci models this season are cat-eye and black classics, and she is happy to choose romantic oversized Chloe glasses, which are reminiscent of butterfly wings.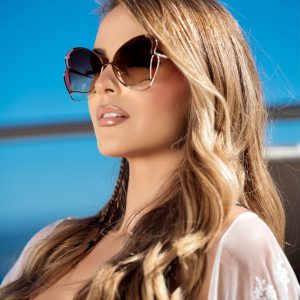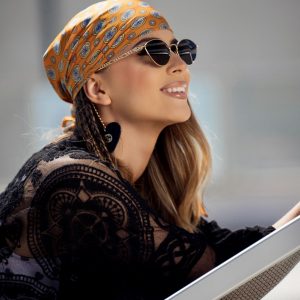 The third influencer Ivana also opted for the modern shape of Gucci and Chloe glasses that every trendsetter will want to have this summer. It is said that every woman is beautiful in her own way, and Ivana has proven that all glasses are beautiful in their own way when worn with style!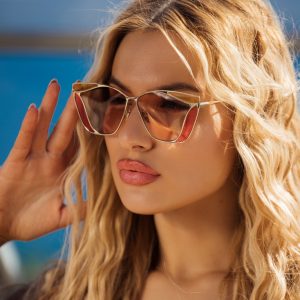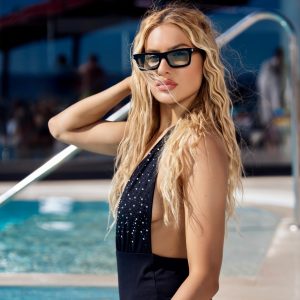 If you are still not sure which glasses you would like to wear this summer, visit the nearest Anda Optics store and find the model that suits you, see you!