LEMLEM X H&M IN THE CITY CENTER ONE WEST
H&M is collaborating with Lemlem Liye Kebede to create a cheerful, casual women's collection made from sustainable materials.
H&M proudly announces their collaboration with Lemlem, a women's clothing brand founded by Liya Kebede – supermodel, actress and fighter for women's empowerment. Lemlem x H&M are launching a sustainable fashion collection presenting light, modern kaftans and beachwear, created for strolls around the city and fieldtrips. It is characterized by bold stripes, beautiful colors, along with swimsuits, jewelry and fashion accessories, and all of that was made of sustainable materials.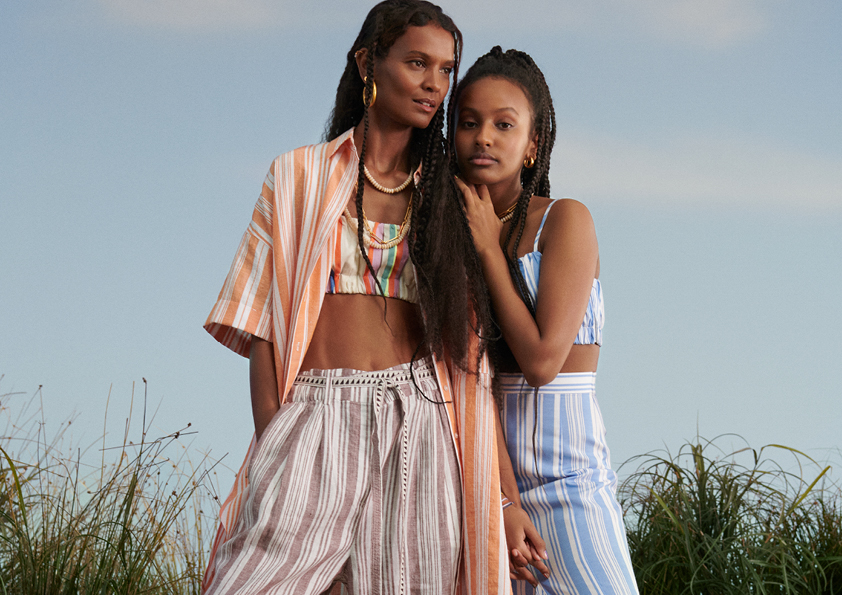 Made from sustainable materials, including organic cotton, recycled polyester and Tencel™ Liocell, each piece is cheerful – reminiscent of sun, light and light breeze. In the collection, there are stripes, color matching and soft textures, something that the Lemlem brand is known for. The color palette includes shades of blue, white, light orange, soft pink, neon and pale yellow.
The timeless feeling of the collection is also visible, with the idea that the pieces can be passed down from generation to generation.