NEW H&M SPRING COLLECTION
The H&M Spring Collection 2021 encourages innovation in sustainability – with a modern, sporty minimalist vibe from the 90s.
For spring 2021, H&M is taking another bold step in its sustainability efforts, leading the change within the fashion industry by bringing new innovative materials such as Agraloop™ Biofibre™, which has increased in scope and quantity used since its first introduction in the H&M range. With a wearable mix of sporty and 90s minimalist elements, key items include a sleeveless cropped hoodie, slip dress with tie-up straps and ruching detail on the side, and sleeveless denim vest with patch pockets.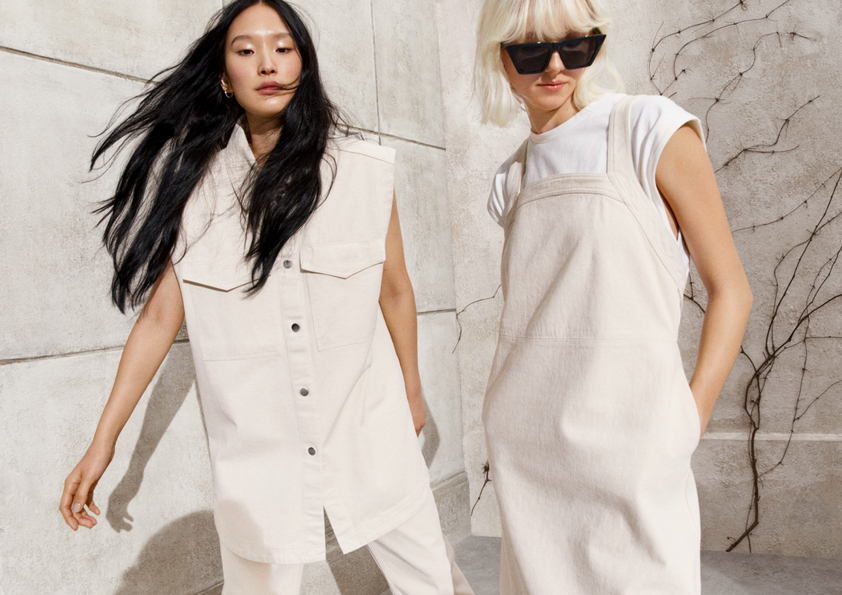 The collection draws inspiration from the minimalist nonchalance of the 90s and plays with volume and a touch of light cuts. The key pieces of this collection are dresses that are worn on all occasions, sleeveless shirts, jackets, shorts with elastic belts, denim pants and a trench coat.
After making its debut in the H&M Conscious Exclusive AW20 collection, Agraloop™ Biofibre™ has now been scaled up to the main collections, which is another innovative example of how Conscious Exclusive is a proven incubator for new technologies and materials. By turning food crop waste – in this case oilseed hemp waste – into natural fiber, Agraloop™ Biofibre™ can be found in several pieces, such as the sleeveless cropped hoodie and a soft trench coat.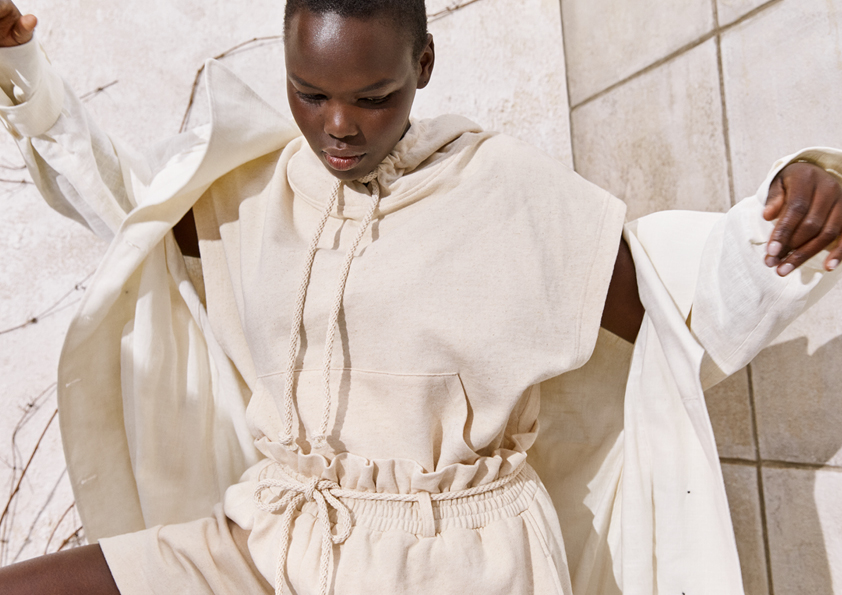 The rest of the collection features other sustainable materials, some left undyed, encompassing organic cotton jersey, denim and poplin, and crisp organic linen reflecting H&M's ambitious aim to only use 100% recycled or other sustainably sourced materials by 2030. Overall, the color palette is uniform and neutral – beige, grey and black – enabling a multitude of personal styling combinations.