NEW PALMERS COLLECTION
Palmers presents the first key pieces of its 2021 fall collection in the underwear, sleepwear and homewear range.
The Floral Romance lingerie line is one of the absolute highlights of the new collection. Sophisticated pieces adorned with light green lace and tulle will leave you breathless. Floral Romance Modal – a sustainable green line dedicated to complete comfort thanks to TENCEL™ Modal Micro fibers – will delight you even more.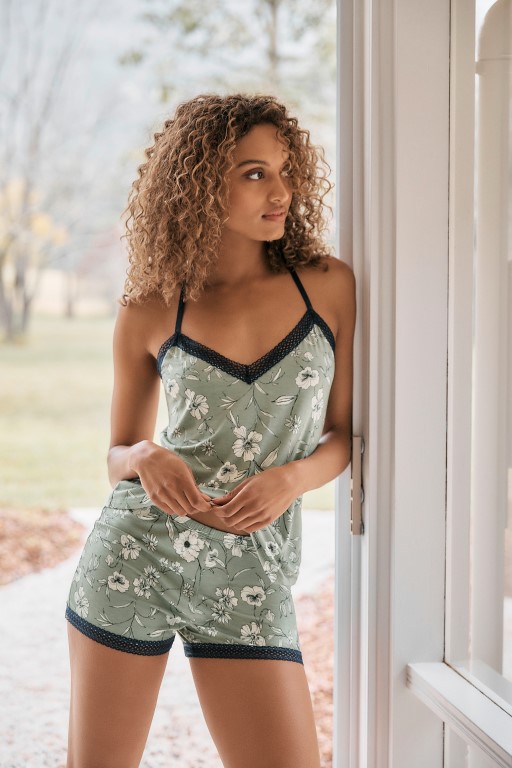 Those who prefer timeless beige shades will find them in the new Mod Chic lingerie line, made of lace and microfiber, attracting attention with its refined details.
One of the more prominent features of the sleepwear segment is the elegant Charming Floral line made of the finest viscose in combination with elastane, which will feel like wearing a second skin. A youthful design adorned with a light green floral pattern catches the eye, and feminine details such as lace provide this modern outfit with extra charm.
Retro Paisley is a youthful, homewear collection in elegant fall colours. Contrasting, delicate colours interact playfully against a dusky backdrop like a vibrant mosaic.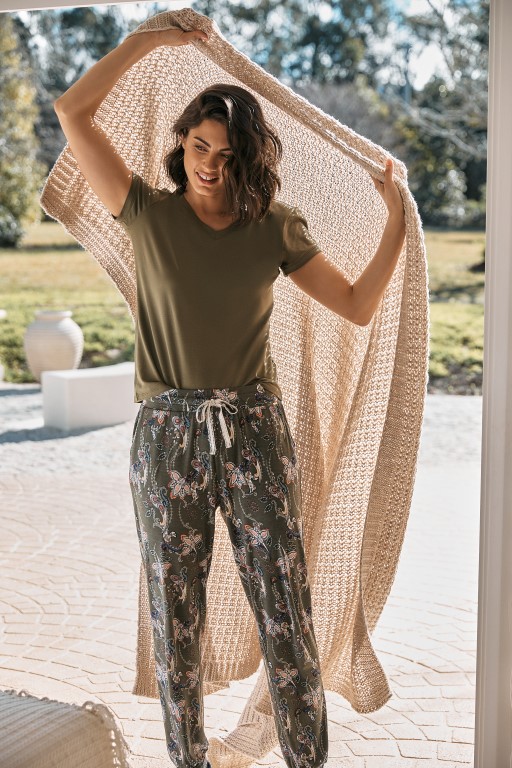 In contrast, the Zig Zag Lounge homewear line is dominated by black and a more moderate zigzag pattern. The line is made of a high-quality cotton-modal blend that guarantees maximum wearing comfort. This special combination of materials will provide you with a feeling of softness and comfort at home that will make you want to wear it at all times, even during outdoor activities. The satin elements on the models bring out the elegance of this line.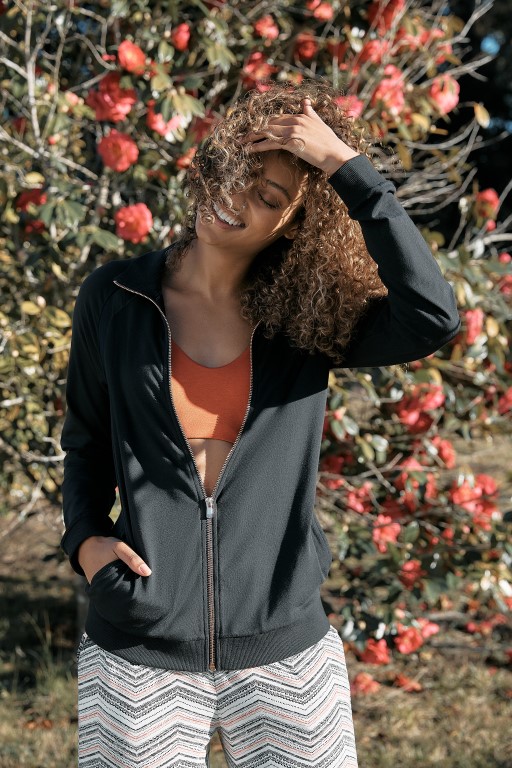 Regardless of whether you prefer visually striking models or more discreet ones, the new PALMERS collection will be your perfect companion for the golden fall season.