NEW RULES, NEW COLLECTION
Authenticity and ecological sustainability are the main features of the new Replay spring-summer collection which will delight all the Replay lovers who value quality and innovation.
The Replay spring-summer collection is divided into several thematical units, dominated by attractive and authentic pieces which reflect the recognizable Replay aesthetic. The collection consists of bold, authentic outfits with details like animal print, lurex and glittery purses with rivets. A touch of glam can be felt even in everyday functional looks, which feature details like lurex, rivets and shiny material to achieve the wow effect.
With ageless all black and animal outfits which are meant to grab attention, one of the key pieces of this collection which will surely amaze trendsetters is an attractive raincoat with a symbolic print on the back, representing the perfect blend of sophisticated and edgy urban style. Apart from the raincoat, light cardigans with ethno motifs and tassels can be found in this collection too. These multifunctional pieces can be worn in various occasions and seasons, and they go well with jeans and casual pieces.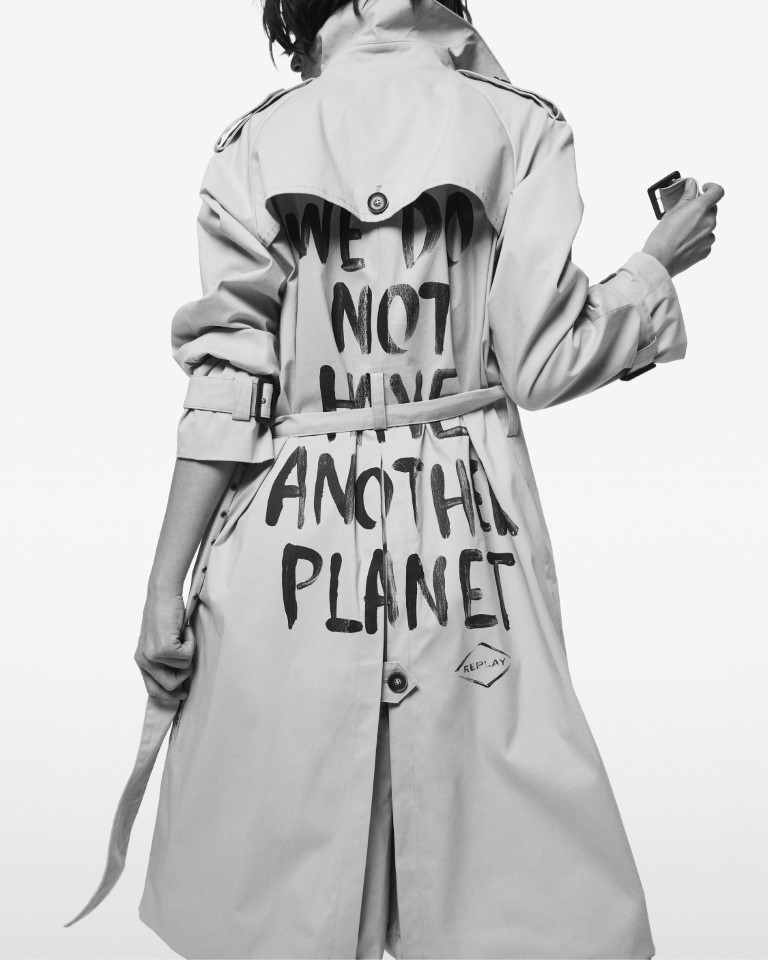 The classic part of the Replay female collection is floral print, which adds playfulness and a breath of bohemian style to spring and summer looks. Light dresses and floral shirts represent a romantic style which is easily "broken" by bold pieces, such as biker and cowboy boots and leather jackets and details. Other than floral print, the signature Replay style is visible in paisley print and striking, vibrant shades which prove that even the most basic pieces were designed with utmost care for detail.
Lovers of casual outfits will find something for themselves among Replay's phenomenal casual pieces made of the most comfortable materials: light parkas, waterproof raincoats in spring shades, sweatshirts and cotton sweatpants in various colors: from neutral earthy colors to stark spring colors. Sporty pieces are fluid, relaxed and cool, easily paired with most of the collection, to which they add playful and casual vibes.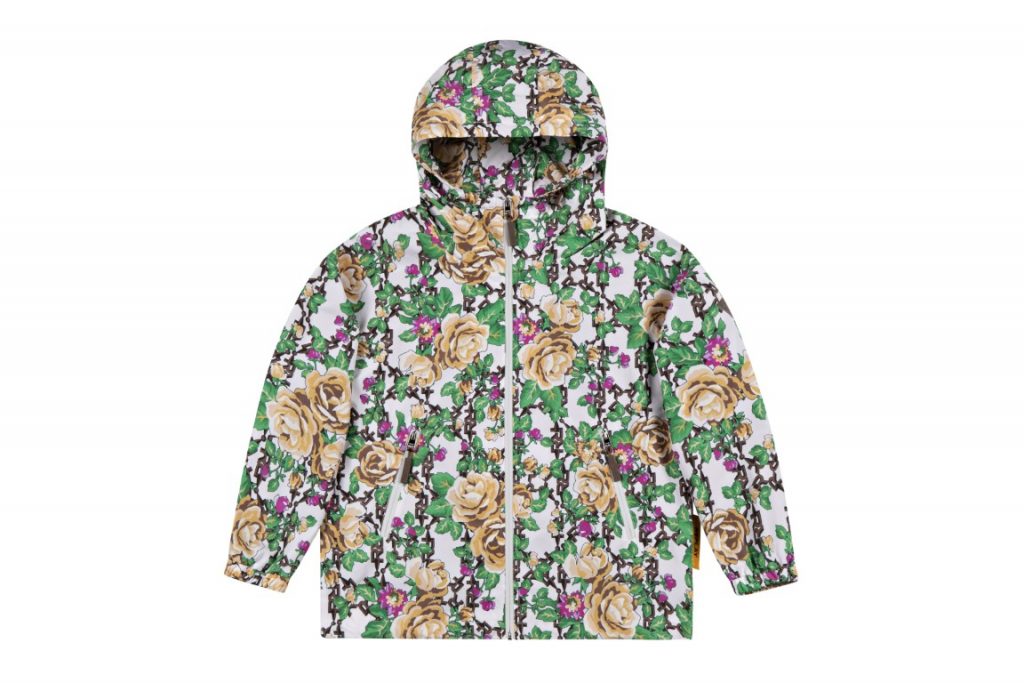 An indispensable item of clothing in every Replay collection and a piece that everyone is happy to wear – jeans, both women and men's – remains authentic and recognizable in this collection too. Tailoring that suits every body shape and the variety of processing and washing, as well as environmental sustainability, are the standards that are reflected in all Replay collections.
Men's part of the collection reflects the iconic Replay spirit as well. This spring, biker and military outfits create functional looks which are a perfect blend of the casual and the rebellious Replay spirit, easy to wear and style. The biker line connects urban and authentic pieces with jeans and leather pieces, such as soft and brushed leather jackets. Military outfits have got a new, modern, urban look, with the emphasis on cargo pants and darker jackets, while the real must-have piece of this collection is a vest with military details.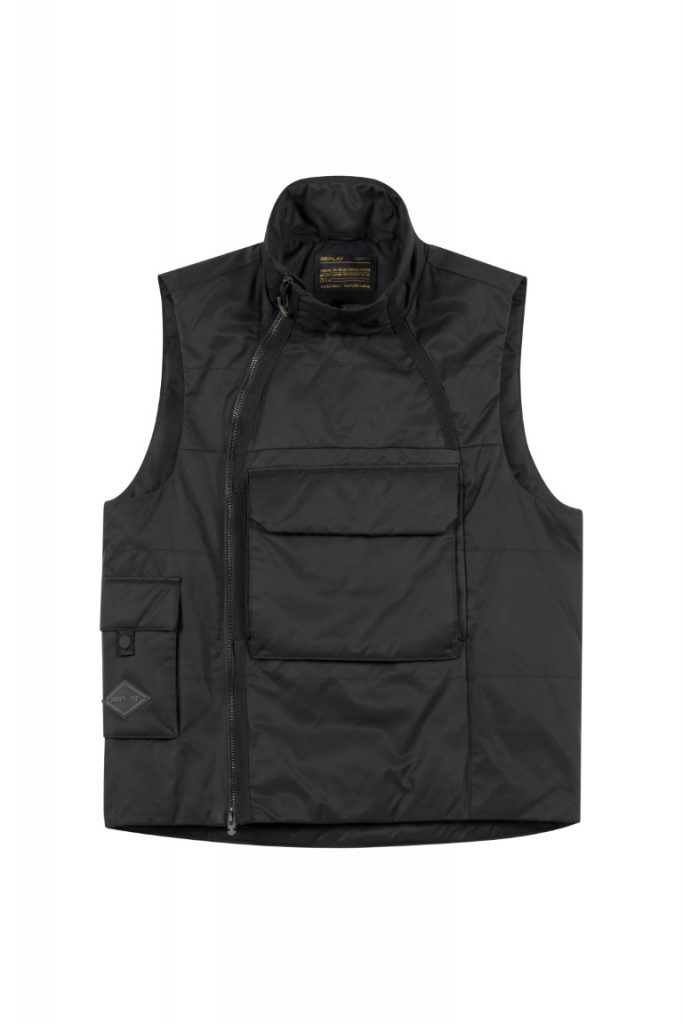 With black and white outfits connected by light jeans, this collection features the richest offer of
T-shirts yet: from basic T-shirts to colorful pieces with interesting and attractive prints which will be a perfect fit for casual everyday outfits.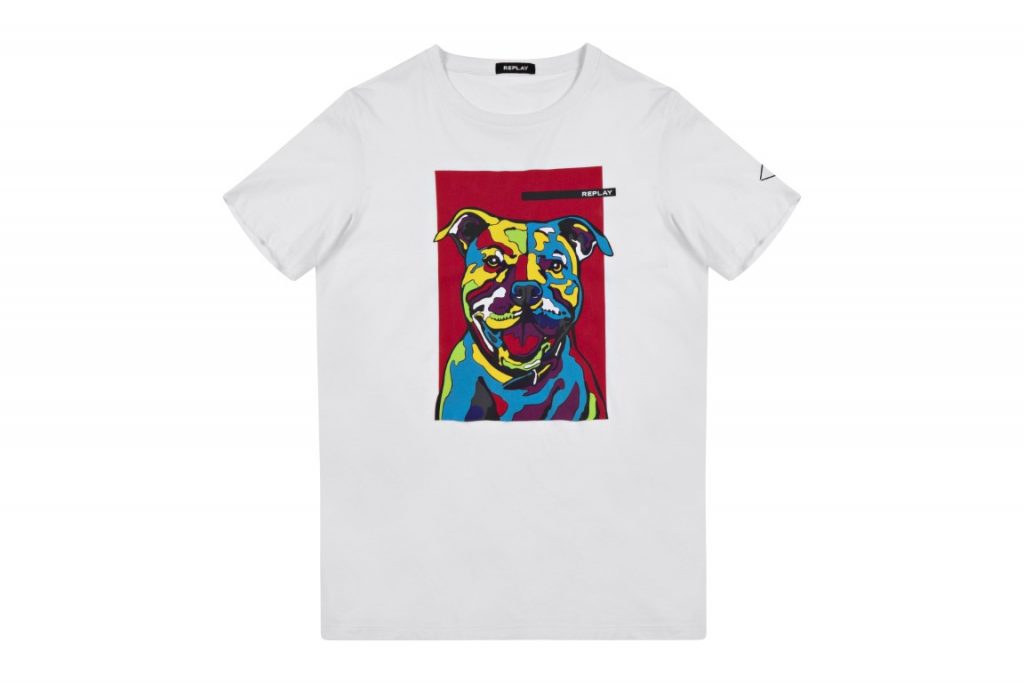 Sports style is featured in the male part of the collection too: cotton sweatshirts and sweatpants combined with sneakers are a great pick for everyday occasions, recreation and casual editions. In this sporty and multifunctional collection, you can find fantastic basic everyday pieces in colorful shades and with a new logo.