SUMMER SEASON IN PALMERS
Dive into the height of the summer season in Palmers swimsuit.
The incredible strength of the sun in the past few days is a reminder that the days on the sandy beaches and the long-awaited summer holidays have just arrived. With the numerous different models available, finding the perfect swimsuit for your personal style can be an extremely fun adventure.
If you're looking to freshen up your swimwear collection, you're in luck because Palmers offers a range of exciting swimwear that's a must-have this summer. Regardless of whether you prefer a classic one-piece or a daring bikini, there are plenty of options to suit any personal style. So don't be afraid to experiment and try something completely new.
Bora Bora Endure, Leafy Oasis, Palma Tile, Tropical Classic and Tropical Punch, Grecian Vacation, Biarritz Basic II, Aqua Tropics and Beach Stripe are new lines from the Palmers swimwear collection that will provide you with exceptional comfort, while making you feel very attractive. Malinska, the pearl of the island of Krk and the Kvarner Riviera, has served as the perfect backdrop for capturing the visuals of unforgettable summer pleasure in Palmers swimwear.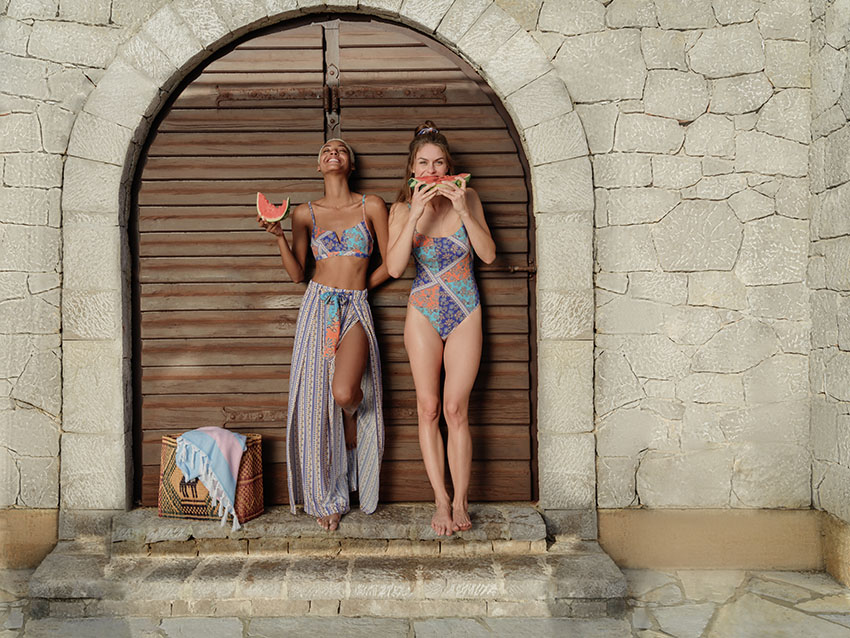 With functionality in mind, all models are designed to be perfect for swimming or other marine activities. The material offers a comfortable and secure fit, while adjustable straps ensure the top stays in place during any activity. The soft fabric will keep you comfortable all day long, while the frilly details will add a touch of flirty fun.
The new Palmers collection offers a range of stylishly coordinated fashion accessories – from a pareo that will complete your perfect beach outfit, to a high-quality lace dress that will make you feel like a real diva.