MOVE WITH JANE FONDA AND H&M
H&M Move, a new sportswear brand for women, men and children, is available in the H&M store.
H&M Move brings elegant and functional clothing perfect for any type of sports activity to the world of sports, and guarantees comfortable and confident movement, celebrating the fact that everyone on the planet is already the initiator of positive change.
The H&M Move global training campaign will be led by fitness icon Jane Fonda, who 40 years after releasing her first workout video, continues to motivate people to be active.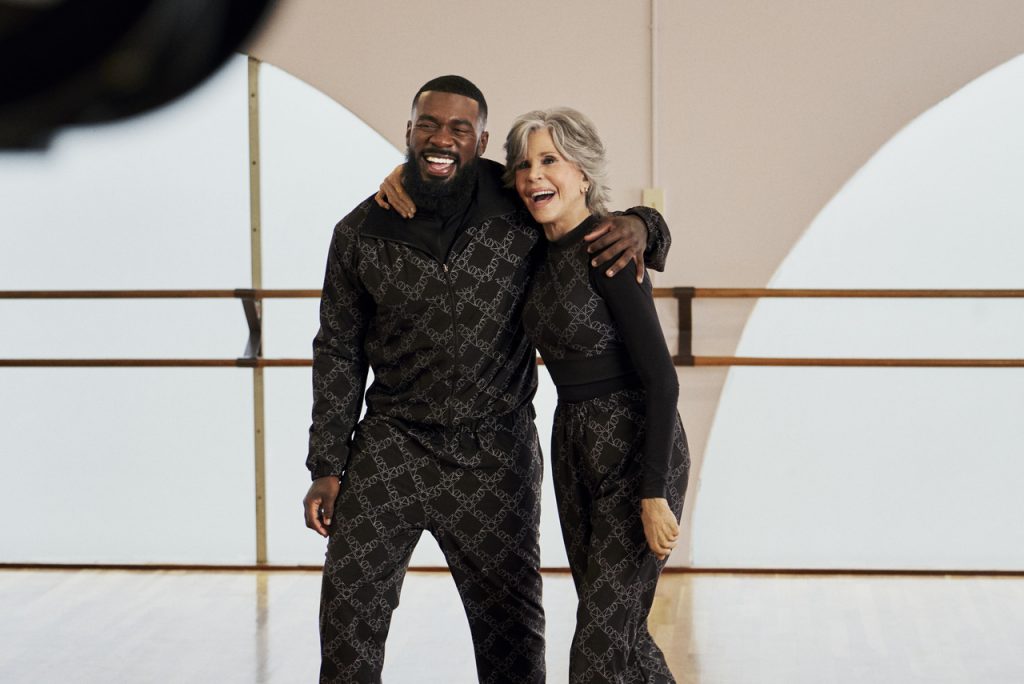 The H&M Move collection is perfect for any type of physical activity. Move Essentials is part of a collection that abounds in functional tops, light jackets and tights and bras, as well as specially designed pieces for training and running. The H&M Move collection is made of four exclusive materials of top quality. DryMove™ wicks away all moisture from the skin, keeping it dry as you move. ShapeMove™, in addition to following the body line perfectly, enables "no show" when lifting and stretching. SoftMove™ is super soft and provides extra comfort when moving. StormMove™ is breathable and protects against wind and rain.
The materials do not have a harmful effect on our environment – from the production process to disposal. The H&M Group aims that by 2030, 100% of the materials it uses in production will be recycled or made from sustainable sources. The H&M Move collection is 85% made that way starting with 99% recycled polyester and cotton – whether organic, recycled or BCI sourced. The H&M Move collection, through cooperation with Fairbrics and LanzaTech will increase the positive impact on the environment by using innovative materials and circularity from 2023.