NEW PALMERS COLLECTION
Take a peek into the fall garden of the new Palmers collection.
Floral details, playful fall leaf prints and comfortable fabrics are the new designer characteristics of Palmer's brand-new fall collection, which you will fall in love with at first sight. The collection was inspired by fall gardens and the breath-taking beauty of nature. Palmers continues to delight with its underwear with mesmerizing floral details and unique paisley pieces. The attention to detail, the quality of fabric and gorgeous designs are the main assets to make you shine on all occasions this season.
FANTASTIC SOPHISTICATED LACE UNDERWEAR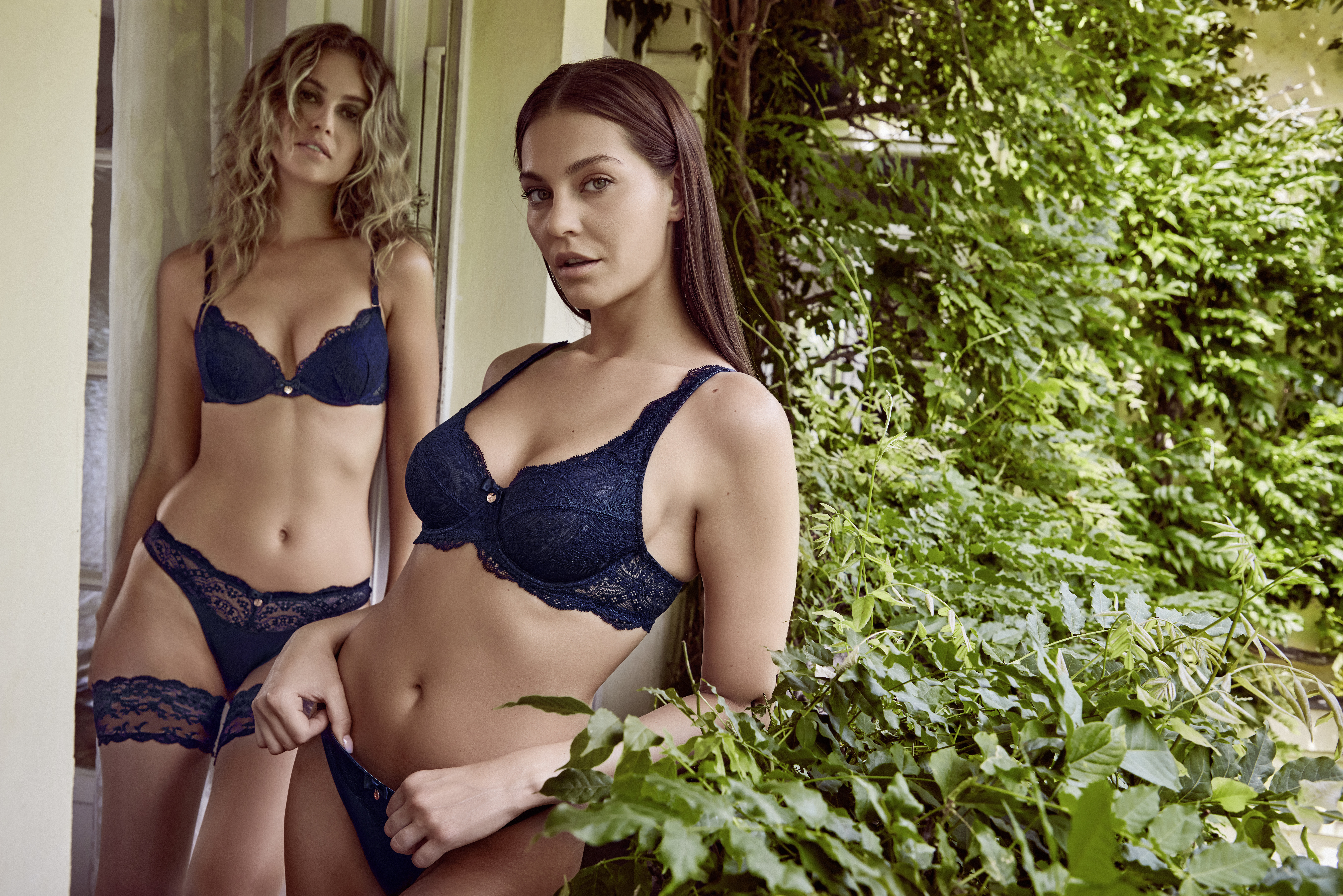 Fall underwear collections feature something for everyone. Lace Deluxe will spoil you with beautiful, elegant dark blue lace which gently hugs your body.
PALMERS has been setting new standards with their Green Line collection for years. This fall, the offer of innovative, soft and ultra smooth materials was expanded again. The result? Romantic Lace Modal series with Italian design promises you extreme comfort. Those who prefer brighter colours will fall in love with this elegant top series. Lace inserts impress with their sophistication and attention to detail. These charming models in elegant sandy tones will attract attention no matter where you go. The series of underwear was made of fabric produced by using renewable energy and the main focus is on the maximum comfort and an amazing soft feeling.
SOPHISTICATED SLEEPWEAR IN FALL PRINTS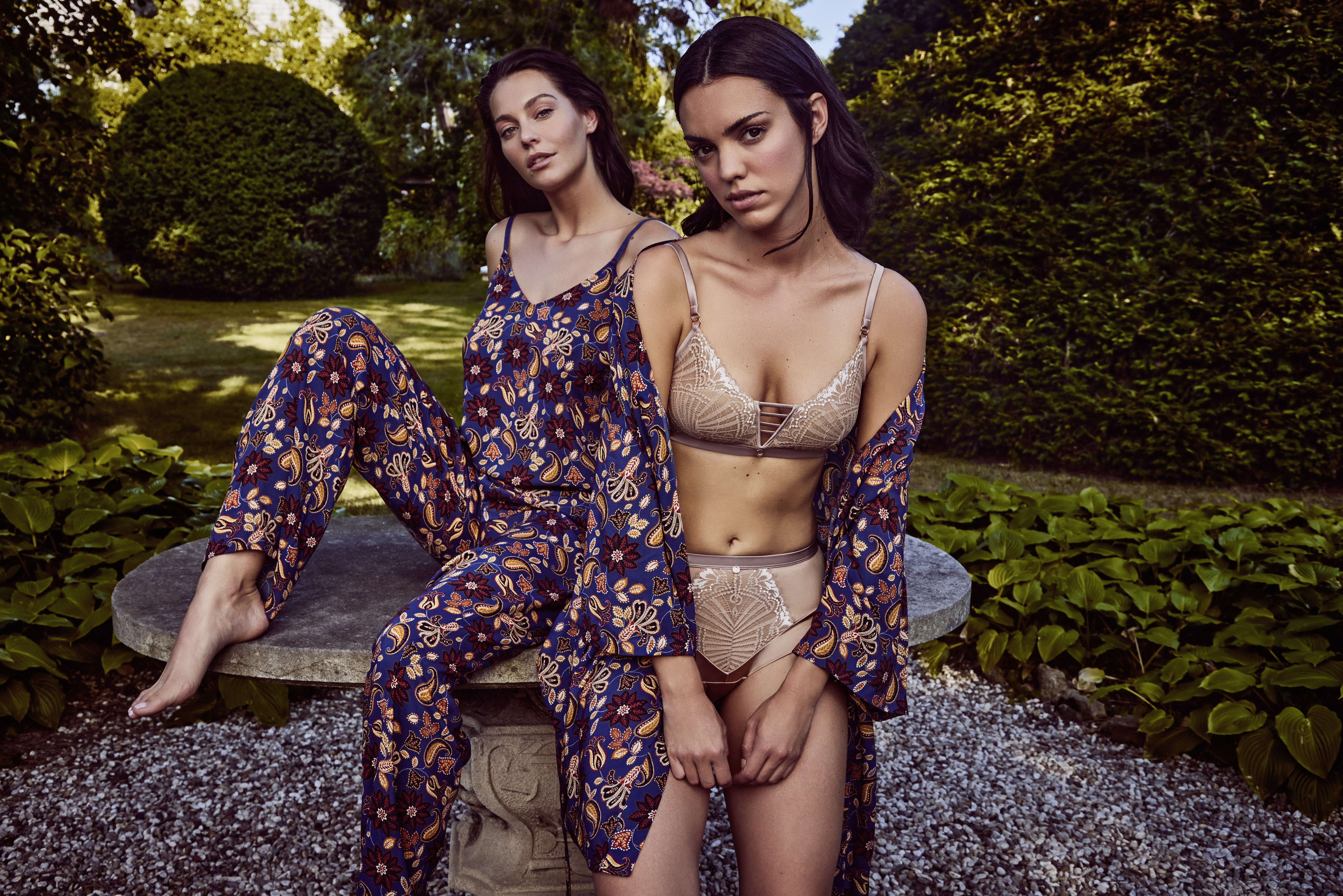 For cosy night and evenings, this fall, PALMERS presents trendy pieces in fashionable leaf and floral prints. The colours of the Flowery Charm collection are reminiscent of fall leaves in orange, brown and yellow colours. Artistic leaf motifs can be found throughout the Autumn Shine series, which offers nightgowns and pyjamas in prints which resemble magnificent fall gardens. At PALMERS stores, look for short-sleeved nightwear shirts with a round neckline from the EssenceTee collection. These shirts were made from an incredibly soft mixture of cotton and elastane (a TENCEL™ modal). They can be combined with other pieces of sleepwear, as well as worn separately as a regular T-shirt.
FOR A COMFORTABLE NIGHT IN
For comfortable fall moments spent at home, the fall Palmers collection features the At Home Lounge series, made of a hoodie with a wide-neckline and wider sleeves made from high-quality French terry, in the cotton-modal combination. It goes well with trousers from the same series characterized by a wide waistband with pockets. There are also a simple ribbed knit dress and a short-sleeved sports dress made from high-quality French terry in the cotton-modal combination. Every piece from this series will bring maximum comfort into your everyday life, whether you are at home or outside on the go!
SUSTAINABLE MUST-HAVE FOR HIM
For men, PALMERS offers fashion highlights in fall colours. The Eco Comfort fall shades of dark blue are easily combined with shirts from the Casual Essential collection made from 100% Pima cotton available in three fresh colours. The high-quality cotton ensures softness. Thanks to the sustainable CARBON ZERO TENCEL™ modal fibre material, the collection ensures an incredibly soft feeling on your skin.