THE NEW H&M COLLECTION
H&M Fall 2023: A journey through opulent romance.
For H&M Fall 2023, Baroque meets neo-noir with romantic, with opulent silhouettes mixing with all faux leather looks and denim, inspired by the late 1990s. Power shoulders, narrow waists and elongated lines are featured among the strong suiting, long dresses, and statement tops. Sheer fabrics, lace, lingerie details and pearl embellishment elevate each piece to a spectacular level, while a neutral colour palette of black, silver, earth tones and off-whites keeps the tone sophisticated. The collection launches 14 September and will be available at the H&M store.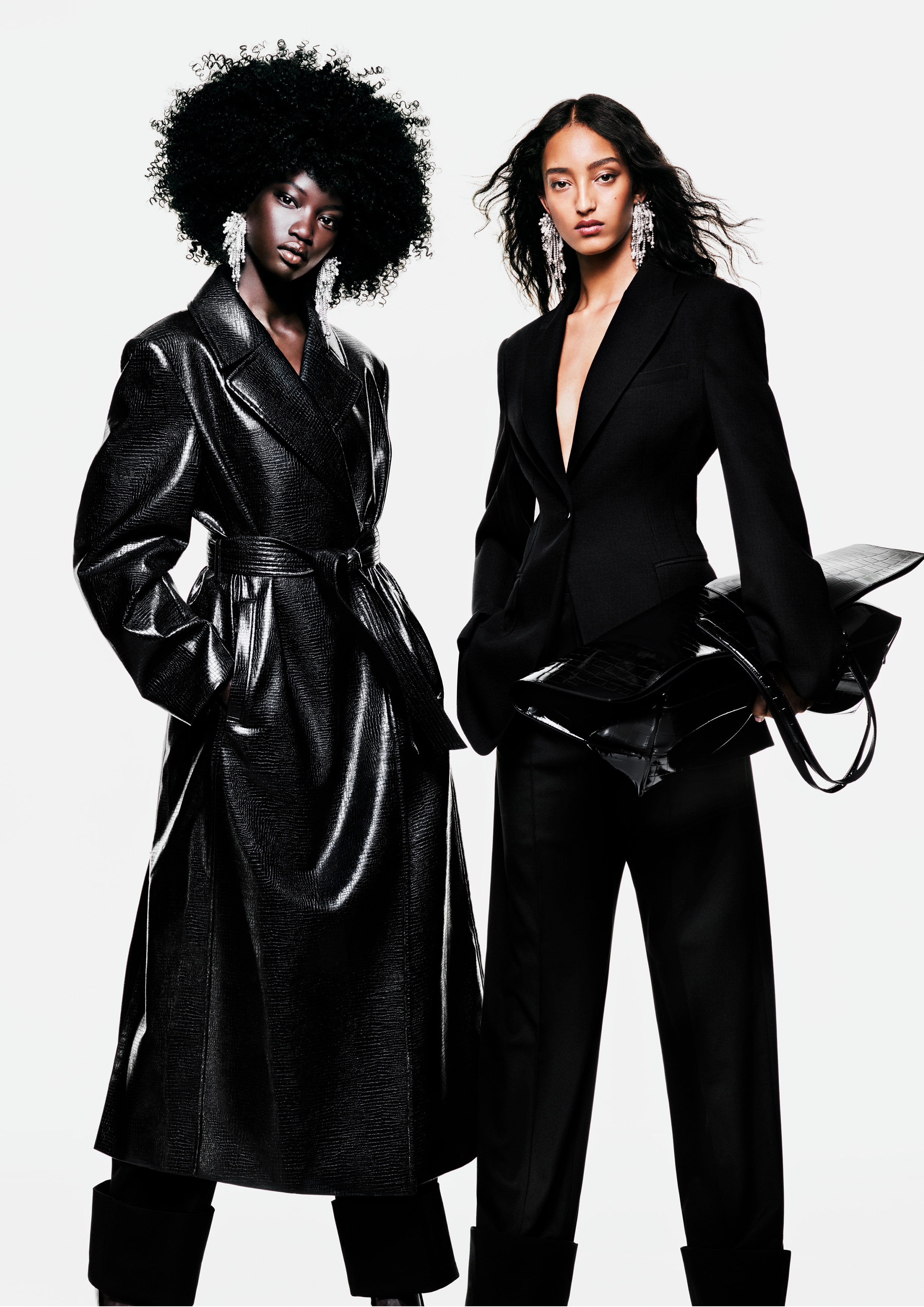 The journey of H&M's Fall 2023 collection spans the romanticism of the Baroque era. However, it is firmly rooted in the here and now with a fiercely modern attitude. Long lines of power suits and leggings are in contrast with billowing volume in ruffled hems, oversized tie-necks tops and wide-leg jeans. Transparency is key, evoking a sensual spirit and employing lingerie details in a brand new way. In combination with sleek faux leather or decorative details, the look is both streamlined and opulent.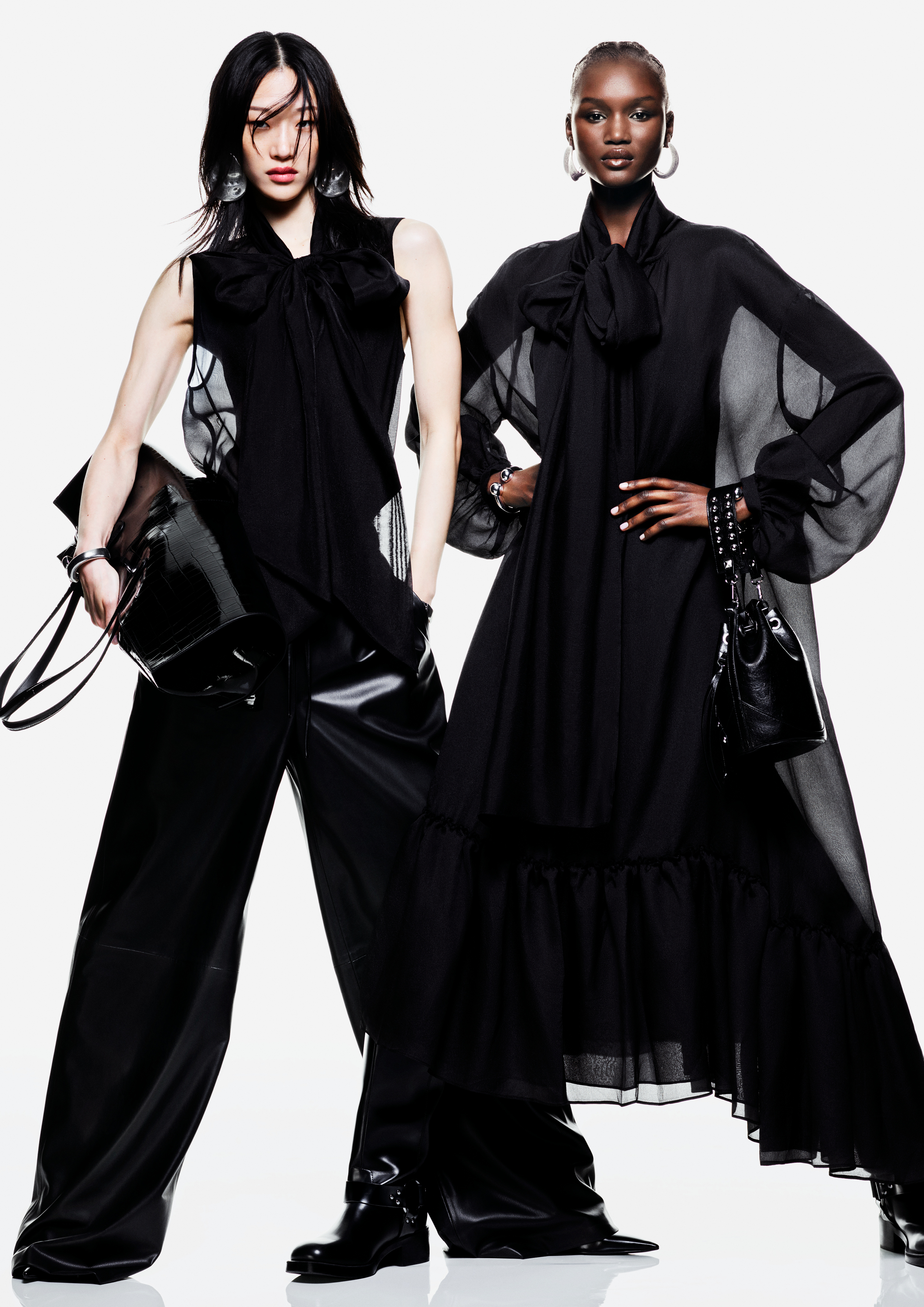 "Our main source of inspiration came from visually stunning films. The collection is a stylish mix of historic references, but with a fiercely modern attitude. It's our contemporary interpretation of romanticism", says Eliana Masgalos, Concept Designer at H&M.
Key pieces include trouser suits, long dresses, maxi denim skirts and embellished tops. Elevated feminine details such as pearls, bows, flounces and pintucks are juxtaposed with studded shoes with metallic details. A slight equestrian touch with boots ground the romanticism, as does denim and hoodies for a hint of an edgy street style.