ALDO LOVE COLLECTION
February is known as the month of love, and love serves as the main inspiration for the new limited ALDO Love collection.
ALDO's Love collection is dominated by striking footwear and handbag models with details like hearts and attractive inscriptions in the colors of love; reds and pinks combined with the eternally elegant white. The Canadian brand always delights with an extremely trendy collection, and this year is no exception. Characterized by their quality and the use of innovative materials and techniques, the items from the new collection also look absolutely irresistible!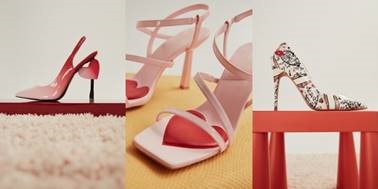 Love and Valentine's Day serve as one of the biggest inspirations for this year's limited collection, which represents a kind of an introduction to the rest of the spring-summer collection, including ALDO shoes and bags that you will surely fall in love with! These models are perfect for rounding up a look to wear to a romantic dinner or putting an interesting, stylish stamp on night and day outfits.

Our shoes with a heart detail on the heel are probably one of this mini limited collection's most desirable pieces. They will look great matched with the pink and red handbags from the same collection. ALDO proposes wearing elegant sandals with thin straps that perfectly complement romantic dresses and everyday, essential clothing items for summer days.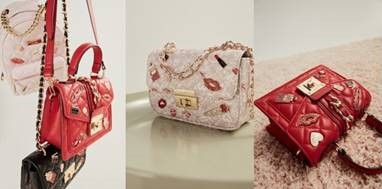 Bags are certainly the best way to spice up any look. They represent one of the most desirable models in our collection. The appliqués, gold chains, and sequins on the quilted bags in this limited edition are definitely pieces that will grab attention. These multifunctional bags will be a great addition to evening and daytime looks alike. These pieces will elevate any outfit.
If you are a fan of popular and comfortable sneakers, you shouldn't miss the most comfortable models in the collection; beautiful sneakers with small heart-shaped details that will win you over with a simple yet effective design and a model that stands out because of pearls, prints, and appliqués, perfect for those who want bolder footwear that will fit perfectly into a street style outfit. Finally, complete your look with our collection's jewelry that is also inspired by love and glamour.

If you want your outfit to pop because of different, striking details, find inspiration in the unique pieces from the ALDO Love collection that announces a new bright, trendy, and exciting spring-summer collection. Find the items from the new collection at the ALDO store in City Center one.