NEW COLLECTION IN L'OCCITANE STORE
Discover the new Happy Shea collection that brings cheerfulness and joy to gloomy winter.
L'Occitane brings freshness, cheerfulness and the magic of joy to everyday life. Meet the unusual, new Happy Shea collection, which richly nourishes and protects your skin at the same time, as it is fitting for winter care. On the other hand, it brings a burst of energy, delicate textures and fragrant notes that lift the mood! Discover what is behind the products hidden in playful, modern packaging of striking colors that already evoke the spring.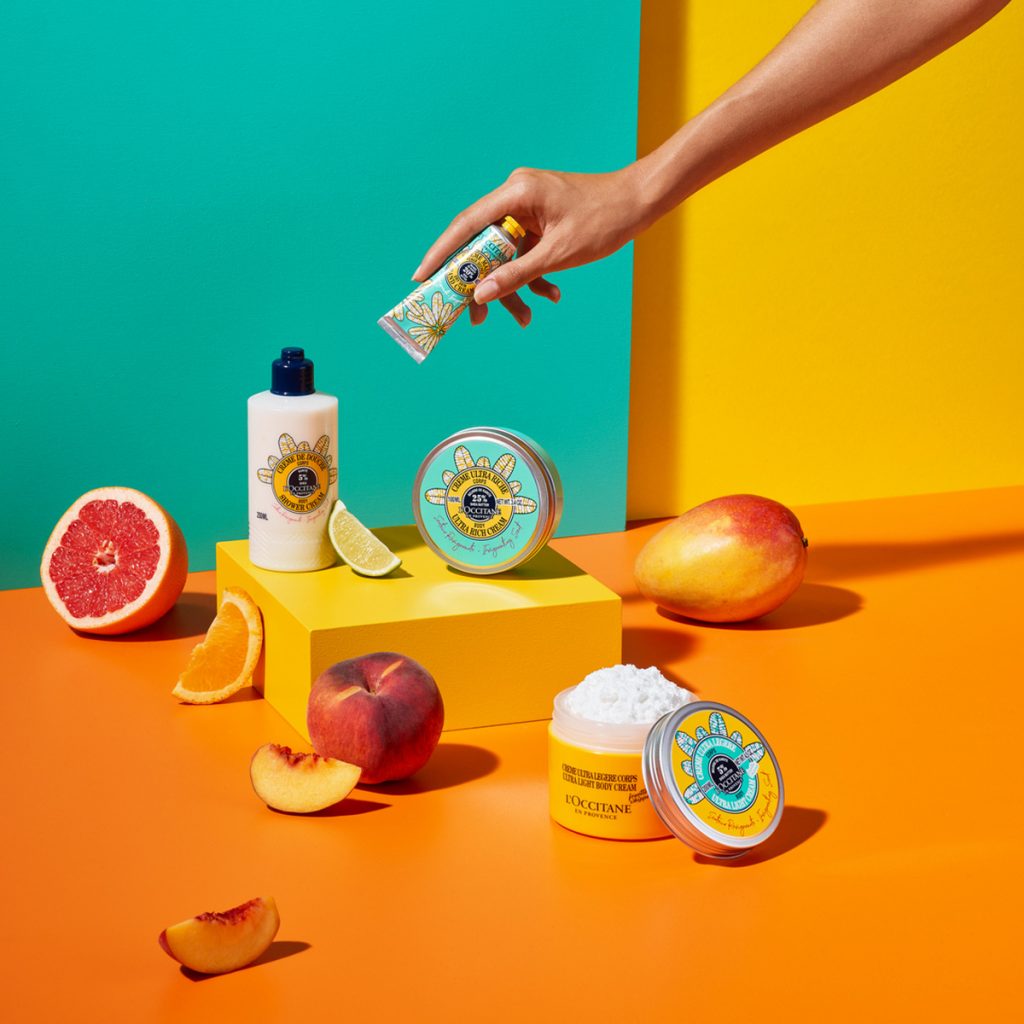 In addition to its eye-catching fragrance and nourishing textures, the sets of L'Occitane's new Happy Shea collection come in beautiful packages. Try the Discovery Set Shea Hand Care with shea in a beautiful cosmetic handbag and pamper your hands like a real diva!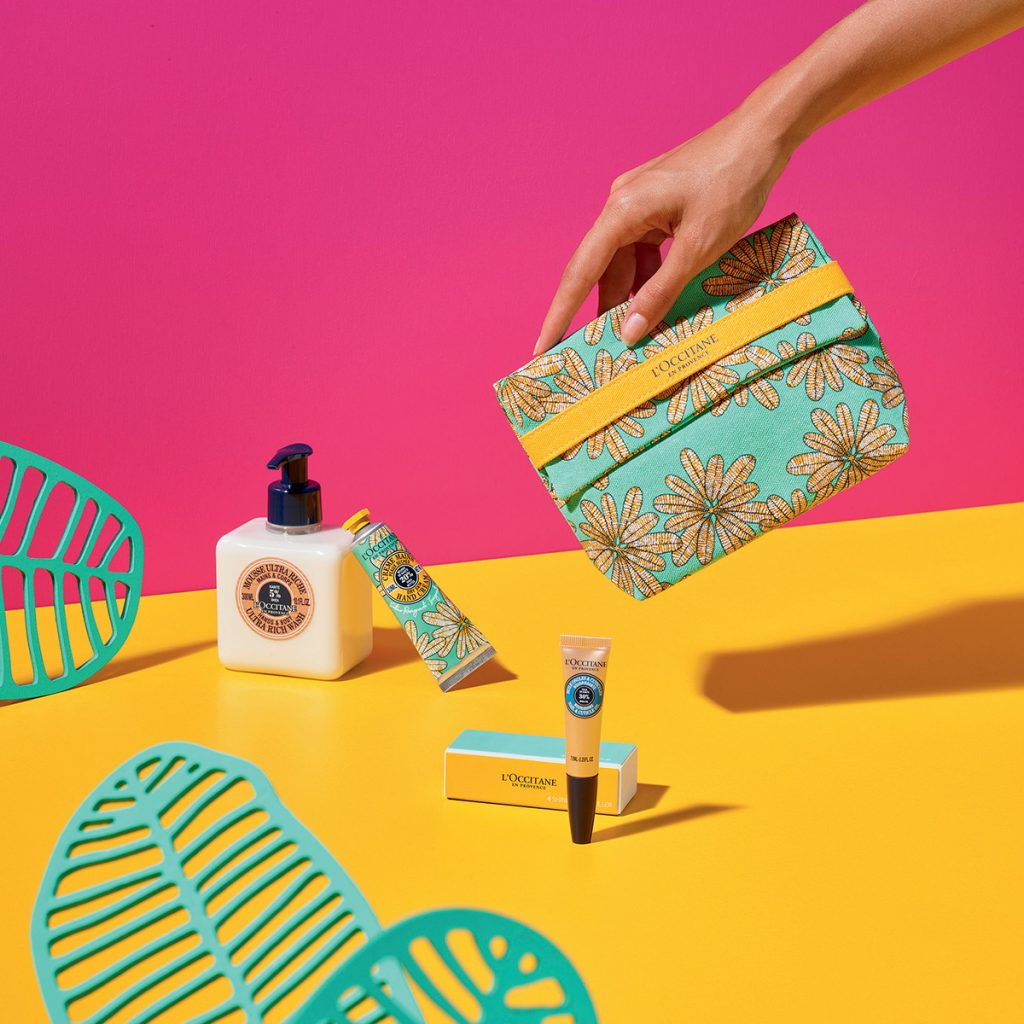 Treat yourself to a unique feeling of exclusive spa treatment in your home with L'Occitane fragrances. Sumptuous baths will wrap you up in layers of luxurious care and the warm notes of fragrant Provence will relieve all the stress.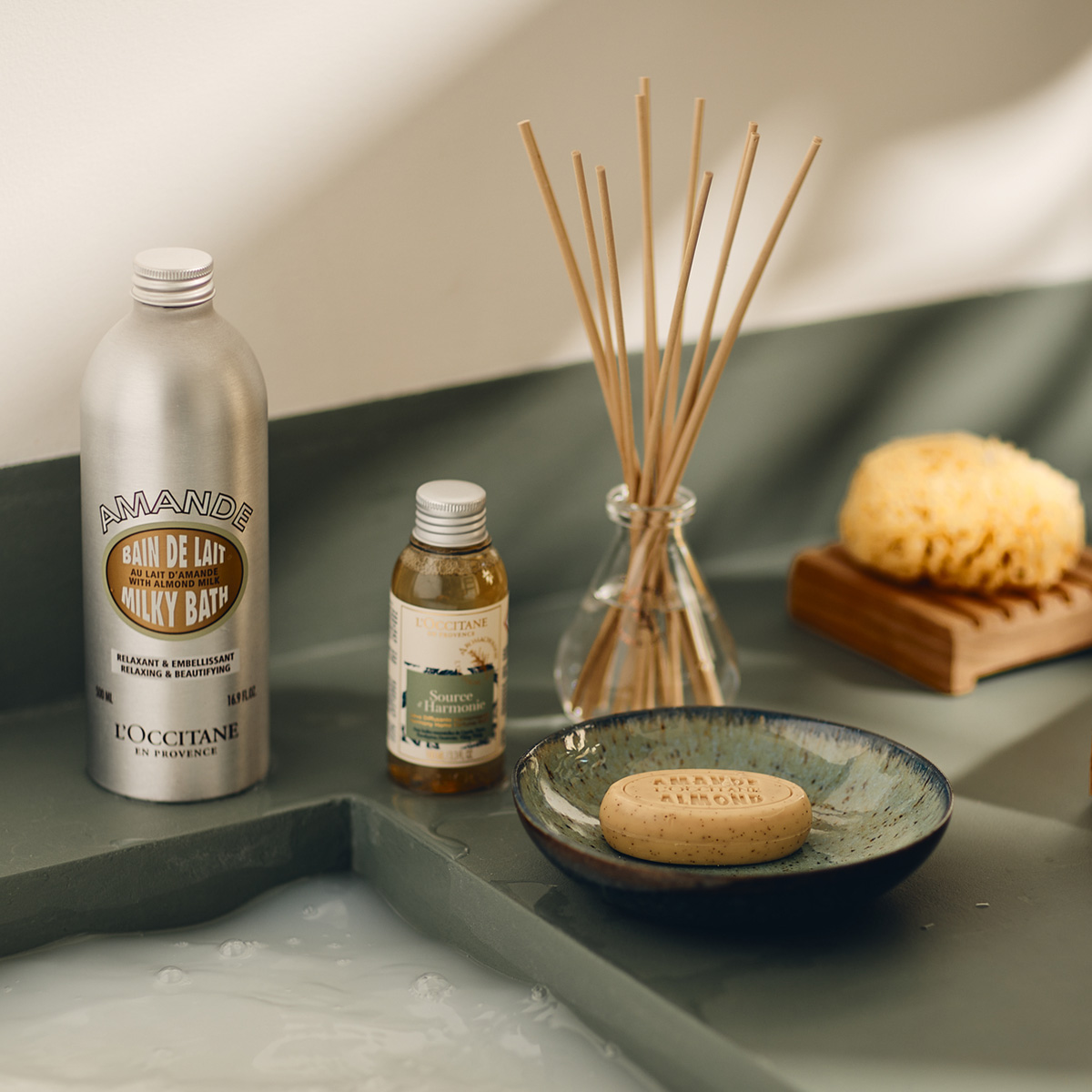 Also immerse yourself in the magical world of home fragrances! Home fragrances affect your mood and the energy of the space. Look for scented candles, perfumes, pillow mists, diffusers and diffuser sticks.
There's a real fragrant revolution in L'Occitane. The famous Bonne Mere soaps are back. They purify the skin intensively, prevent the development of bacteria, restore hydrolipidic film, do not dry the skin and give your hands the feeling of softness. Did you know that they are also great for washing laundry and cleaning makeup brushes?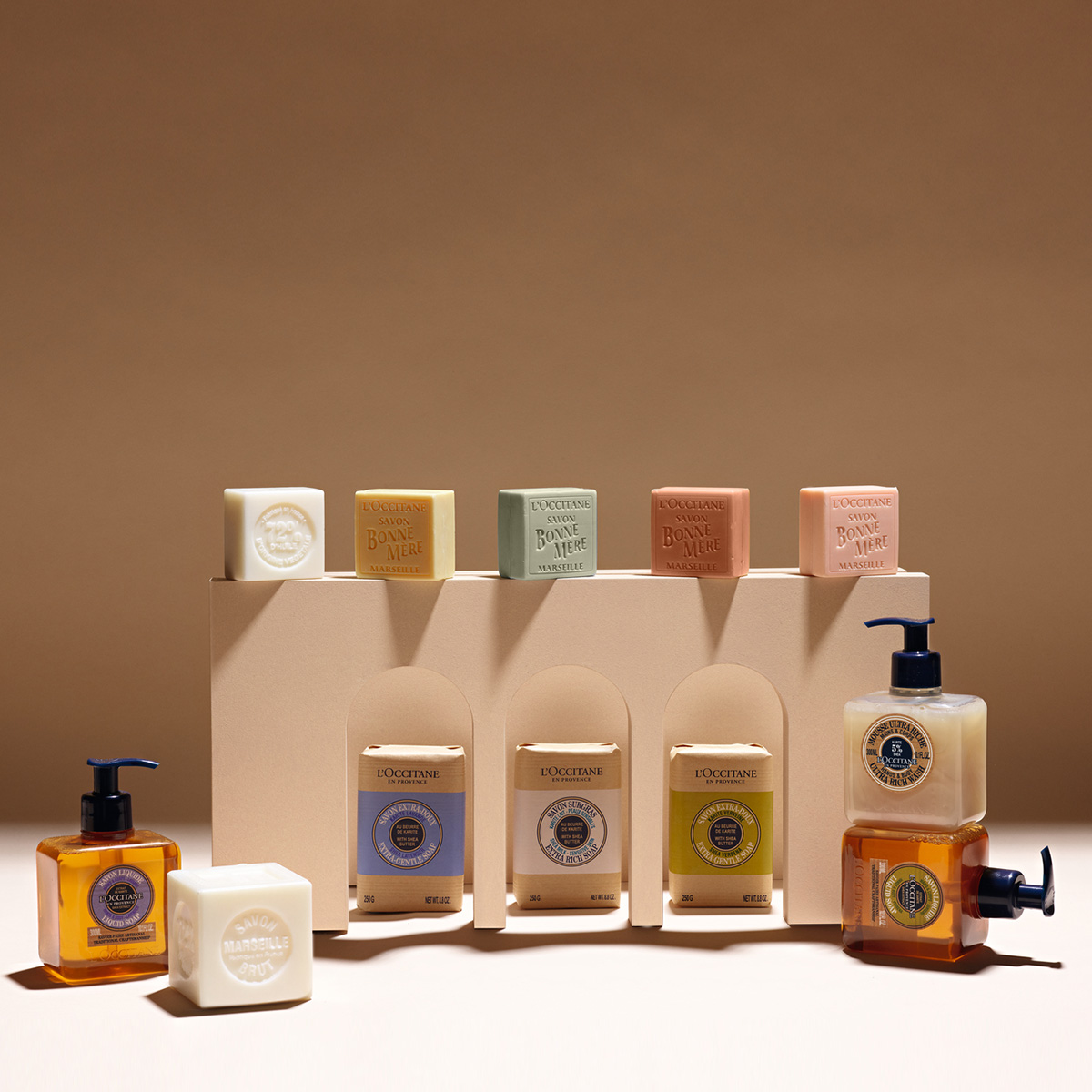 L'Occitane's best-selling Shea collection is now available as a new fragrance and in a beautiful new packaging – but only for a limited time. The new invigorating fragrance will help you fight the winter blues and lift your spirits with revitalizing citrus notes.