NEW REPLAY COLLECTIONS ADORED BY MODERN WOMEN
A combination of timeless and eccentric pieces for the best stylish outfits.
Lovers of fashion and denim will be delighted by the return of the Replay collection, which is dedicated to experimentation and the creation of innovative pieces. This time, the We are Replay collection is on a trip through the history of the brand, focusing on the early 2000s and presenting a mix of rock, biker, folk and bohemian styles. Popular pieces such as jackets, jeans, dresses and blouses are the main pieces of this limited collection, and their contemporary design helps everyone express themselves.
The backbone of the brand and the common denominator of all the pieces is the beloved denim in a new, more glamorous guise. High-quality and comfortable jeans and short denim jackets with effective accessories and jewels make for modern outfits with a touch of romantic rock style.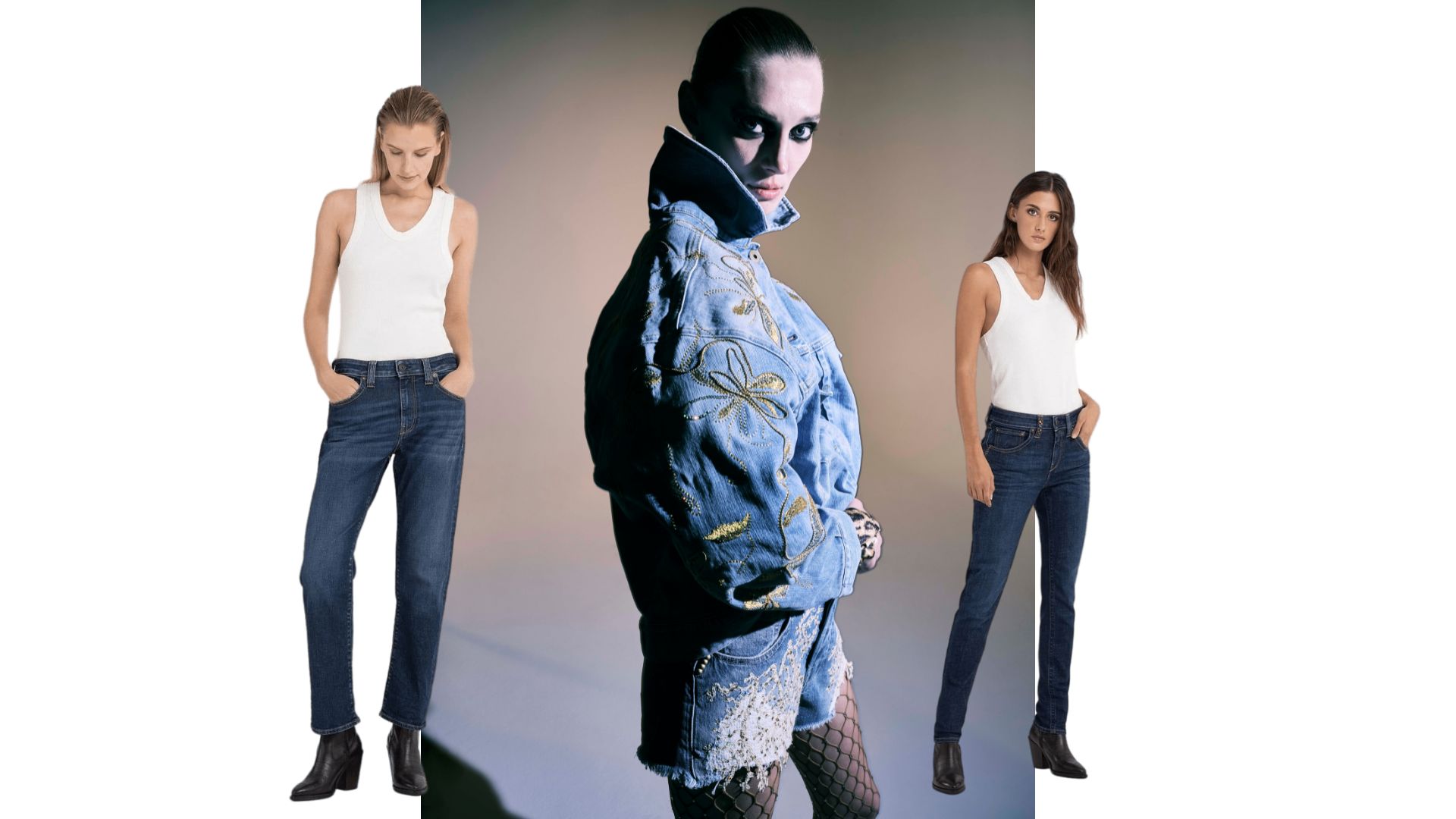 Minimalist pieces have been replaced by distinctive and extravagant pieces. Some of them are heavily influenced by the Western style. The popular animal print on wide-neck shirts and maxi dresses will emphasize your femininity, while jackets and denim pants with the ever-trendy tassels will make you stand out from the crowd.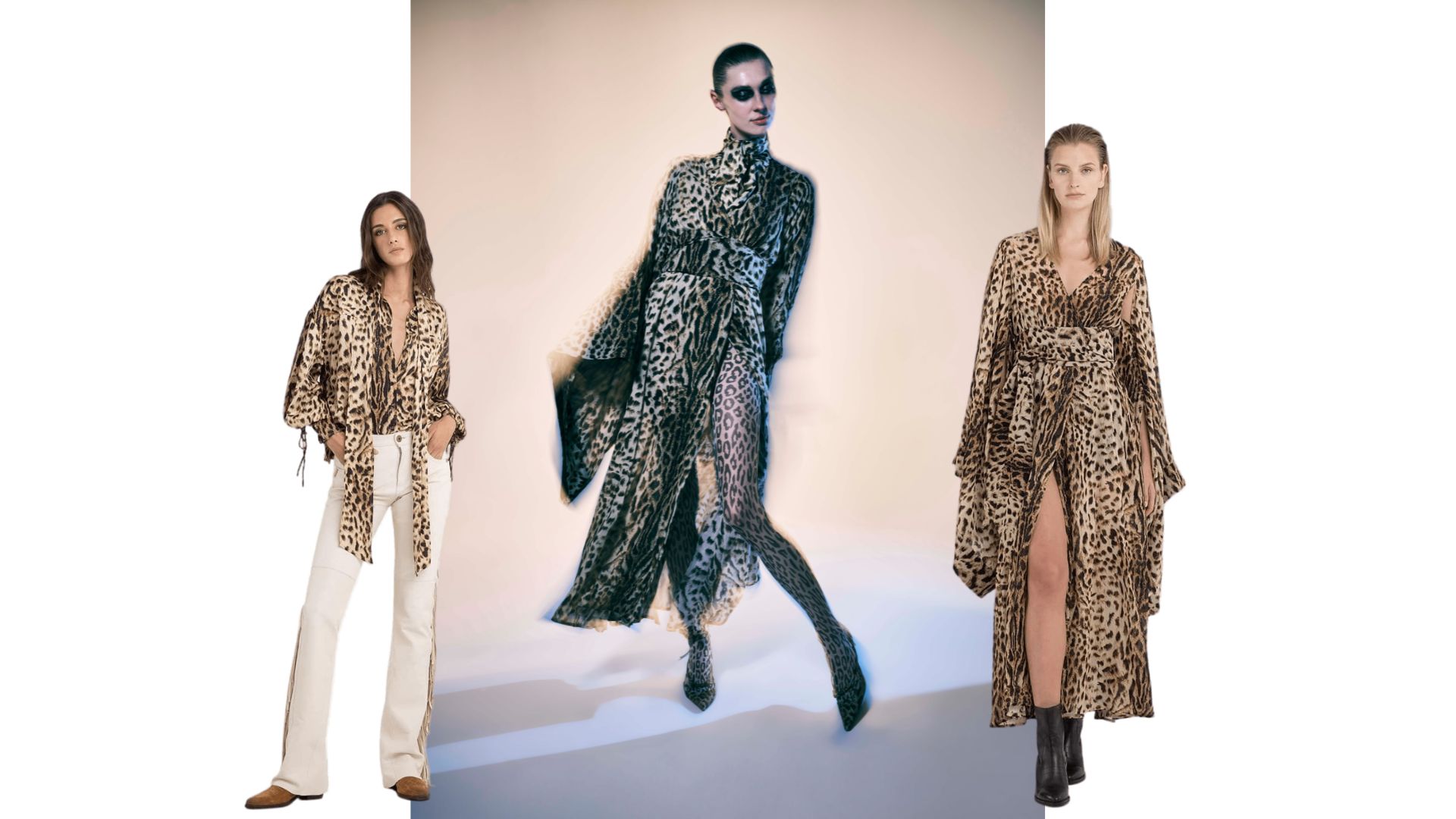 Feminine cuts are enriched with striking details such as ripped jeans, inserts with animal and indie prints, and tops with rhinestones and embroidery that further highlight each item. Basic pieces such as a white T-shirt in combination with motorcycle pants add a touch of eccentricity.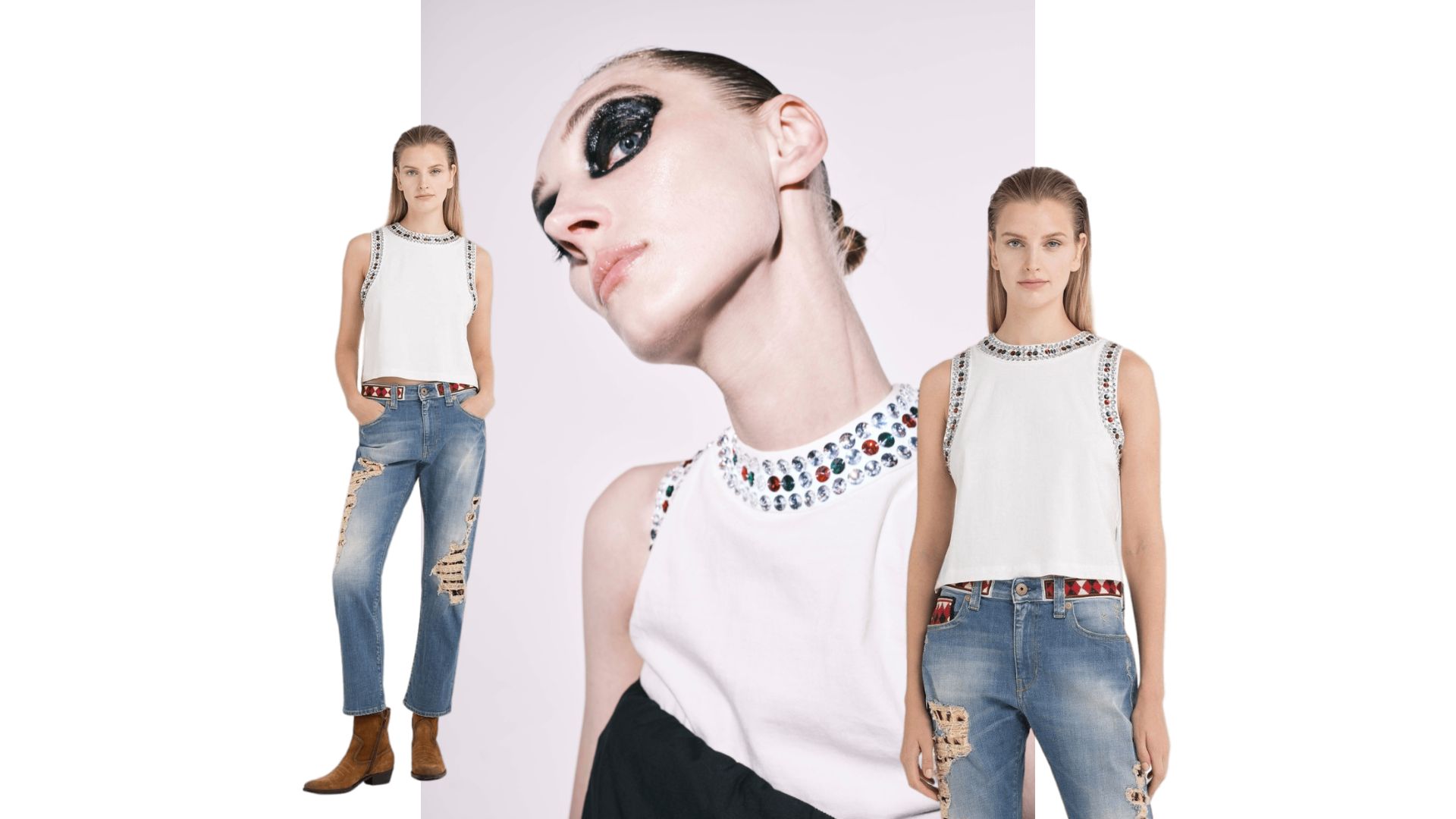 This collection includes the increasingly popular denim patchwork design as well, as it features a trendy denim cape perfect for combinations with denim shorts. The authenticity of the brand and the recognizable biker design are present in a darker version this time – you will find pieces ranging from a short biker jacket to a t-shirt with patches in bright colours.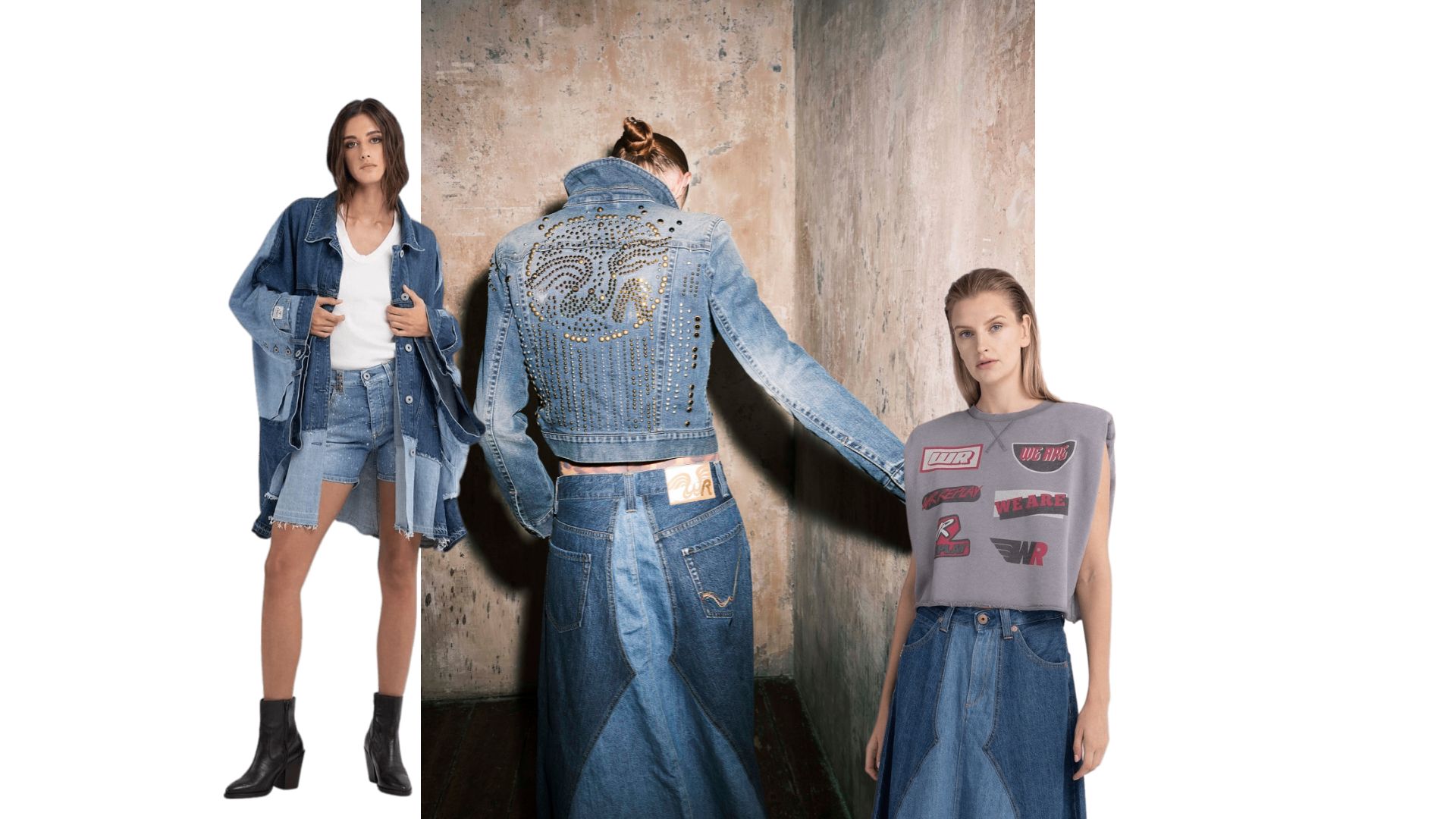 Replay is always keeping up with trends, which is evident in the new Atelier collection for autumn/winter 2022. It is a women's collection based on the innovative concept of timeless denim in a new, more contemporary look. The recognizable style of the brand is present for a chic and informal look, but with focus being on denim, playing with materials, styles and contrasts.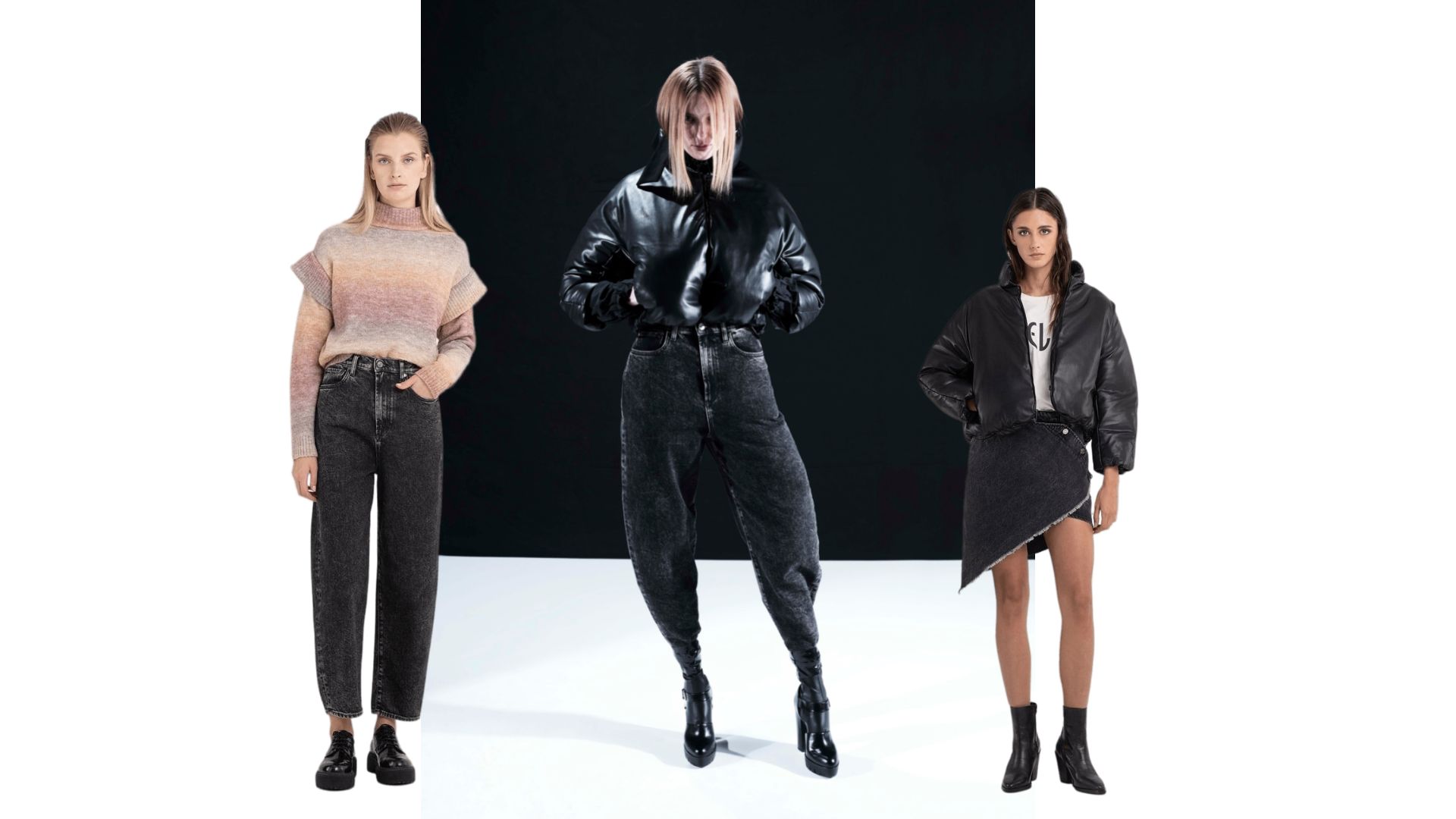 It is interesting that the collection presents outfits that emphasize the authenticity and spontaneity of each style, and the main role is played by denim in different combinations – dresses, shirts, jackets and pants that can be worn as a mix & match outfit or in a simpler form and combined with basic pieces.