NEW ALDO SPRING/SUMMER COLLECTION
New Aldo spring/summer collection is a real breath of fresh air.
The spring season is here to bring you new interesting and inspiring outfits, while colours, patterns and effective details add a dash of positivity and energy to everyday outfits. Matching outfits, where you pair your clothes and shoes with accessories to create a perfect styling, are growing more popular with each day. Matching clothes, such as the denim-on-denim trend, is the most popular way to look matched, but another popular way to do so is by matching accessories, such as shoes and bags – a fashion trick which will make every outfit memorable. In its spring/summer collection, the Canadian brand Aldo presents an irresistible blend of fashion accessories which you will enjoy in the upcoming months. In this offer, you will find accessories perfect for both casual and formal outfits. Find inspiration for matching outfits and check out the most popular trends of this spring!
PASTEL SHADES FOR FASHION SPRING
Gentle and pastel colours best describe spring and warm, sunny days. Shades of baby blue, pink, green and yellow will take over your spring wardrobe this season. Aldo offers handbags and shoes in all shades perfect for trendy spring combinations. Elegant high heel shoes will fit perfectly into feminine and romantic outfits, and effective handbags in the same colour or pattern will take the whole outfit to the next level!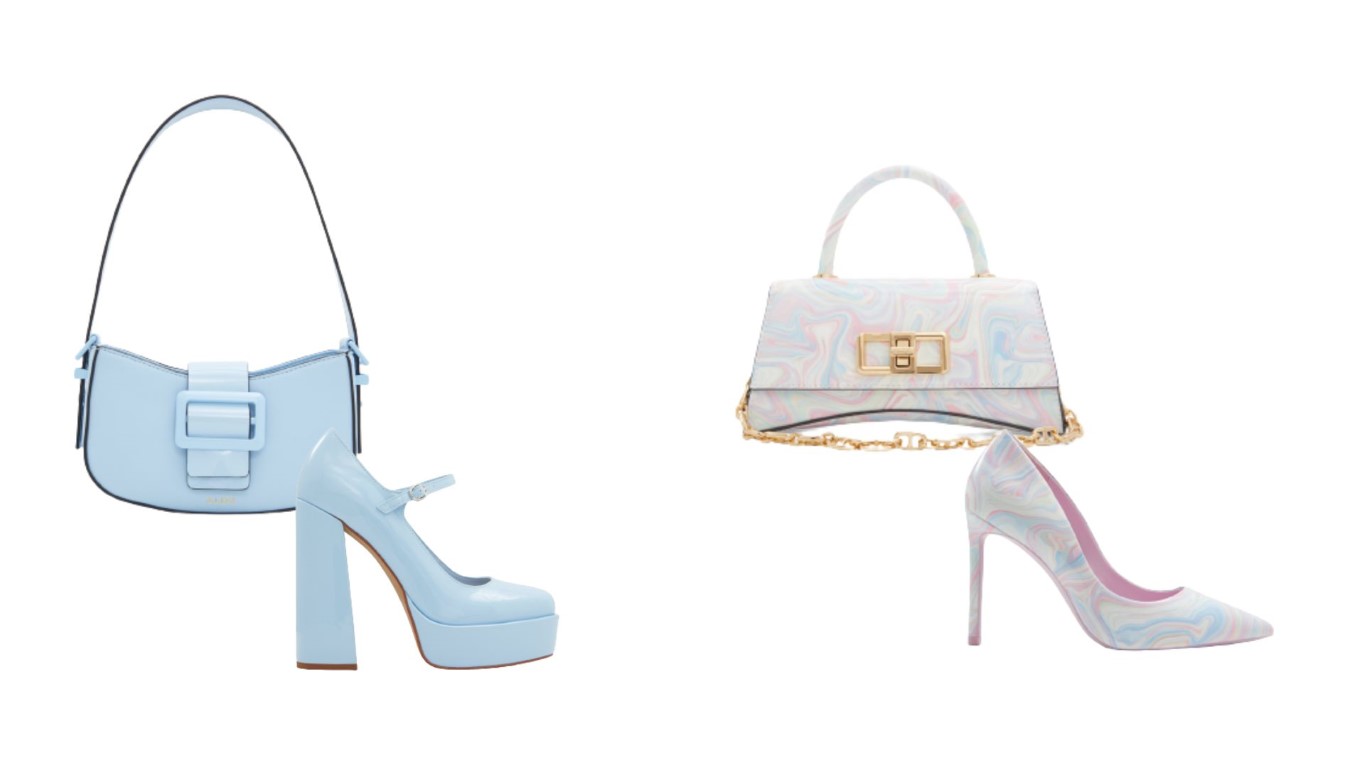 METALLIC ACCESSORIES FOR NIGHTS OUT
The big hit of the last few years is the metallic pattern that we love to see in all outfits, which is why Aldo also offers handbags and shoes with a metallic effect and bright colours, perfect for evening combinations and nights out. Such combinations will certainly attract attention while highlighting even the simplest outfits. Striking lace-up or thin strap heels are great for the summer months, socializing and going out, while the final touch to make the outfit perfect is a handbag in the same tones, or effective jewellery.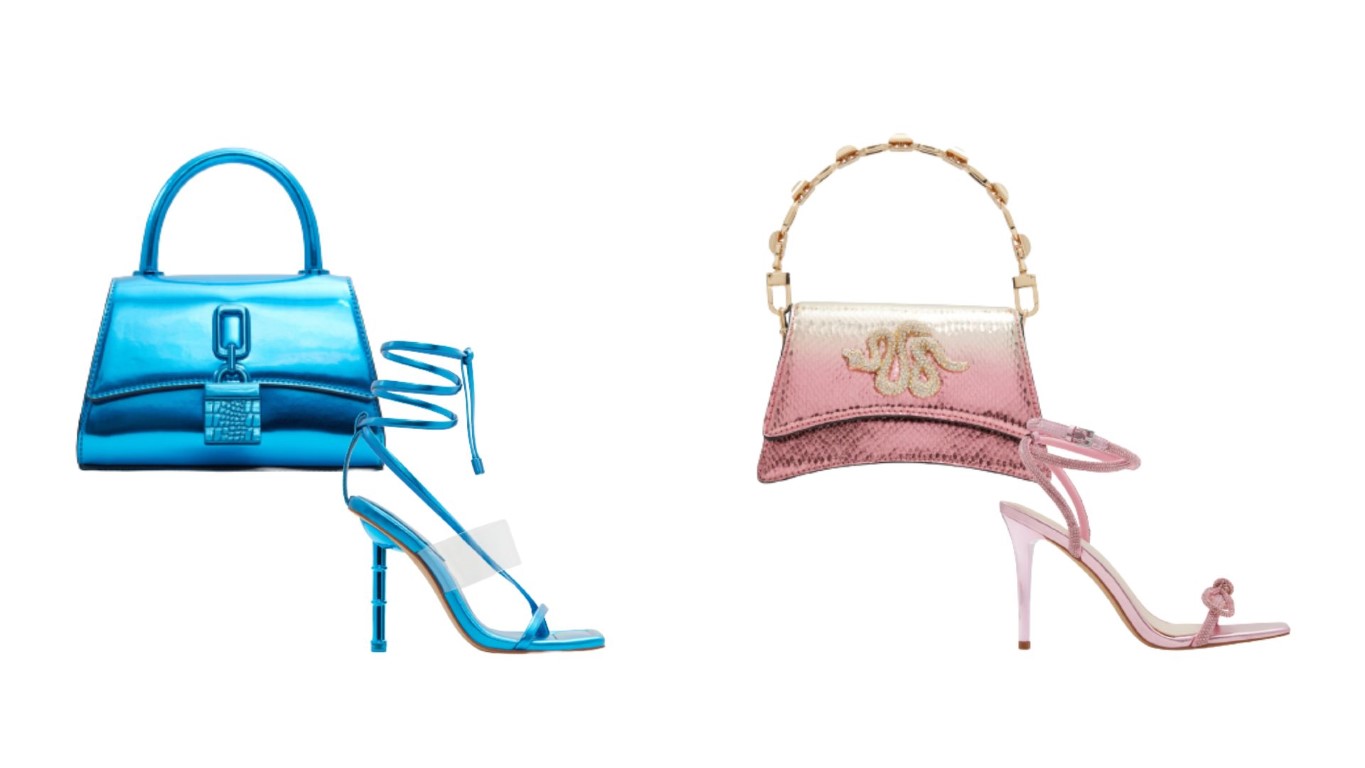 COMFORTABLE SNEAKERS AND TRENDY COWBOY BOOTS
For those who prefer comfortable shoes for every day, Aldo has prepared a large selection of sneakers and boots and proved that even casual combinations can be extremely fashionable. We know that popular cowboy shoes are a favourite of many trendsetters, worn for all occasions because they are effective and striking. The model in a silver metallic shade will dominate the new season and will fit perfectly into bold combinations, be it jeans, dresses or the popular cargo pants. When it comes to sneakers, those with a raised heel stand out and will highlight your figure, and if you choose a handbag in the same colour, you will create a perfect outfit!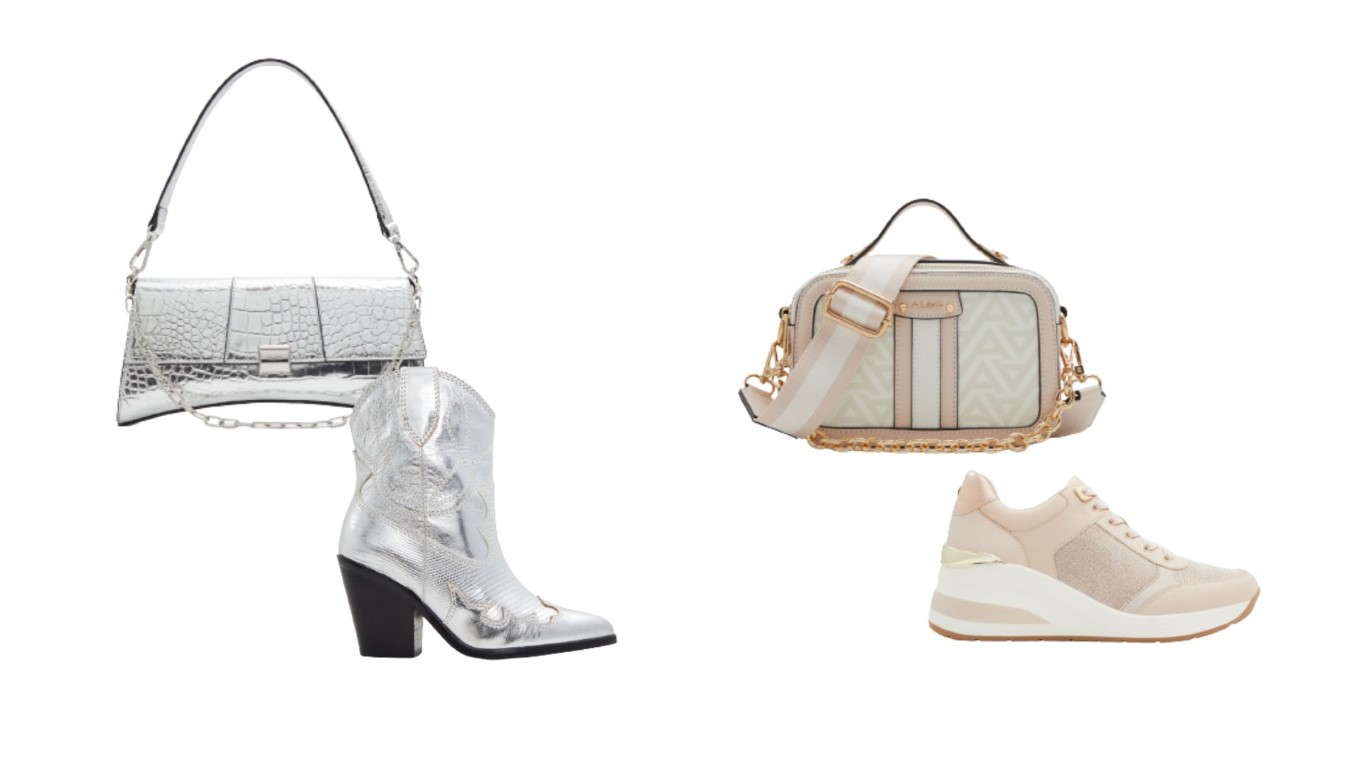 Get ready for the new season with your favourite accessories from the new Aldo collection.