DON'T MISS THE CHILDREN'S THEATER WEEKEND
It's time for interesting plays dedicated to children at City Center one West.
Bring your little ones on May 6th and 7th to the Children's Theater Weekend and enjoy interesting performances that will delight both the young and old.
On Saturday, starting at 11 AM, the little ones will be entertained by Ludek the Clown in his play Ridiculous prank and will join him in taking a peek into an unusual suitcase, while from 5 PM, both children and parents will be able to enjoy a Magic show for the whole family performed by Luka Vidović. It is a cheerful and interactive play in which everyone participates.
On Sunday, from 11 AM, Šašavci will take the stage with their Silly adventure, in which four forest animal friends teach children about the most important values in life. From 5 PM, the well-known play Three little pigs performed by the Puppet Scene "Ivana Brlić-Mažuranić" is on the schedule. It is one of the most beautiful fairy tales brought to life in an imaginative and impressive way, with cheerful and witty dolls and energetic actors.
The decision is yours! Choose one or more performances, bring your little ones, and fill the weekend with memories worth remembering. See you at City Center one West!
CITY CENTER ONE WEST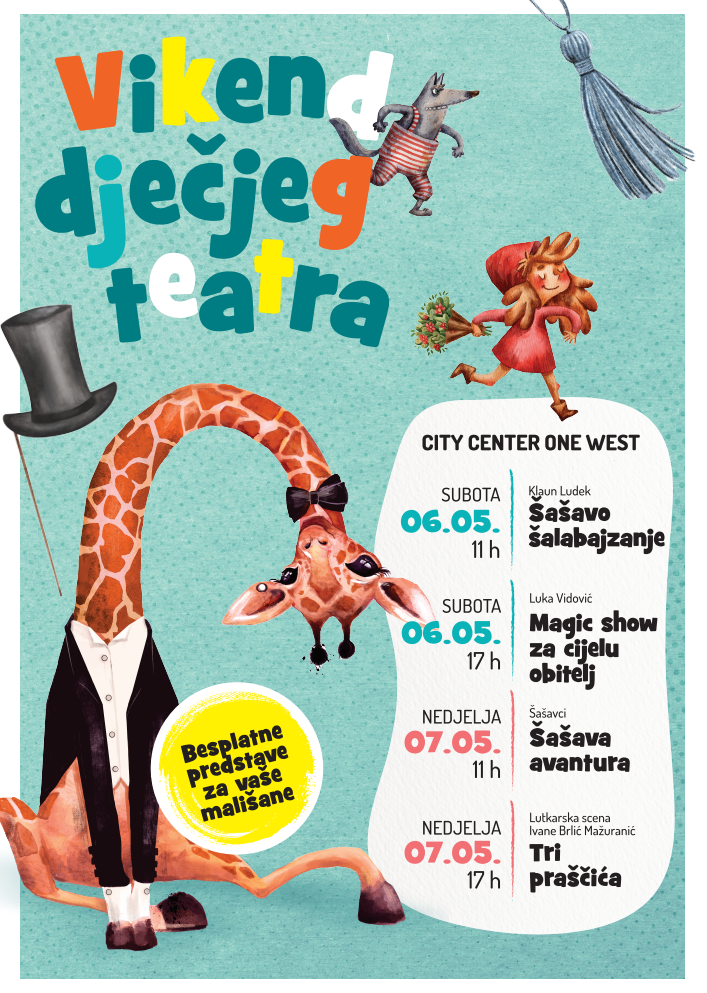 CITY CENTER ONE EAST