FRANKA BATELIĆ – NEW FACE OF LIU JO
Like a true chameleon, Franka has presented herself in many different styles through various Liu Jo outfits from trendy and youthful to high street fashion and glamorous style.
Popular singer posed in attractive fashion outfits that she has chosen herself for daywear or evening outfit. Franka has spiced up a pair of black, short, leather pants decorated with rivets with red, wool pelerine, while the white boots – this winter's "must have" item have complemented a trendy look.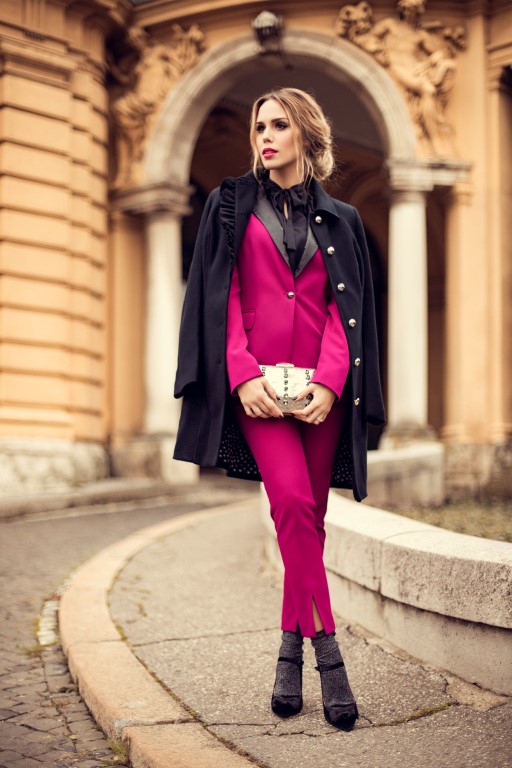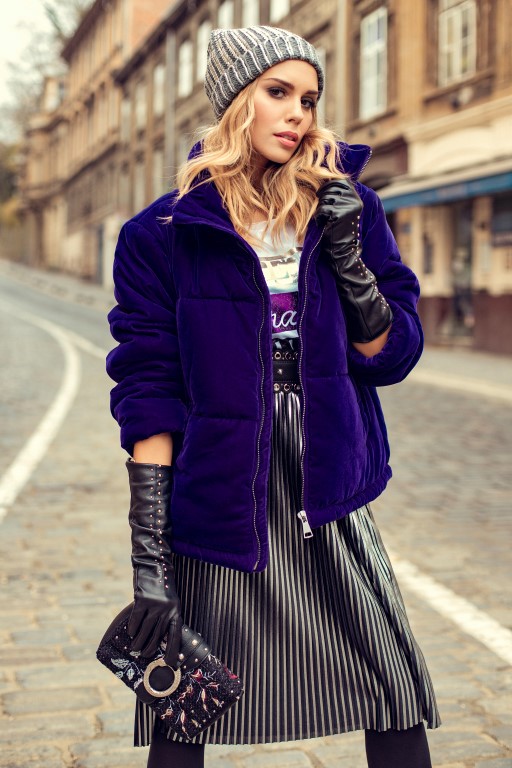 Franka has presented her high street outfit with elegant, pleated Liu Jo skirt that she has matched with a classic white t-shirt and black art sneakers. To a complete fashion image outfit, she has put on a bomber jacket in powerful purple colour. She has achieved a glamurous look with an attractive suit in pinkish-purple and black stilettoes. Franka is at the same time glamorous and trendy and she wears clothes that make her feel relaxed and feminine.
Get inspired by Franka's outfits and find them at Fashion&Friends store at your City Center one.