NEW L'OCCITANE VERBENA COLLECTION
A collection which brings the freshness if summer and scintillating, energetic scents to brighten the hot days.
Did you try the deodorant balm with no aluminium or alcohol? It is enriched with nourishing organic shea butter. A creamy and powdery texture is easily applied and absorbed quickly. It leaves a dry and velvety feeling on the skin and does not stain the clothes. Waterproof and efficient even in extreme conditions, you can use the Verbena Balm Deodorant even on your feet. It offers a natural and long-lasting protection and makes you feel wonderful at any moment!
Let the new Aqua refreshing eye gel which contains water from the Réotier source, hyaluronic acid, and caffeine to provide you with renewed and fresh skin be your best ally for skin care in summer days. You can also try the Aqua Thirst-Quenching Gel with thousands of micro-bubbles that release freshness instantly, energising and revitalising the skin. Refresh your body with Verbena Body Milk and enjoy the hydration and freshness throughout the entire day a.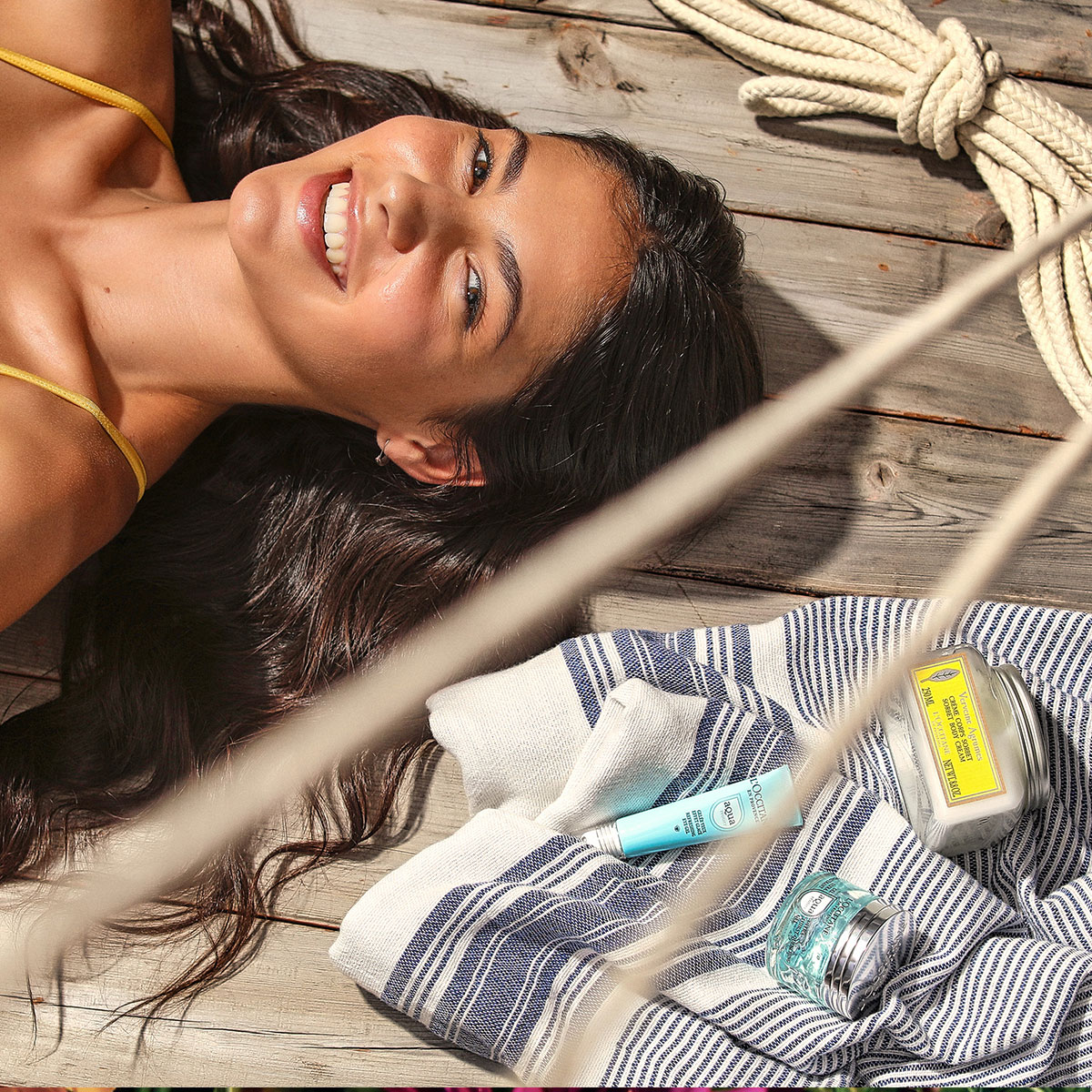 The new L'Occitane Citrus collection will completely spoil your skin. The irresistible scent of fresh verbena, mint or citrus will bring out the best in you. You don't have to choose at all, opt for all versions of juicy gels, sorbets and body creams which will transform your skin in silk that smells like summer magic! Hydrate yourself, freshen up and fall in love with the freshness of colourful L'Occitane packaging.