NEW PRODUCTS AT THE L'OCCITANE STORE
Pamper yourself with irresistible items from your favorite store.
The Immortelle Precious night mask from L'Occitane is your ideal ally on the journey towards a beautiful complexion. This mask has it all! It smoothes, hydrates and provides volume to the skin and is an excellent antioxidant. If you spend a lot of hours in front of the screen of your mobile devices or laptops, this blue bottle contains everything you need to stop your skin from looking tired, gray and dehydrated.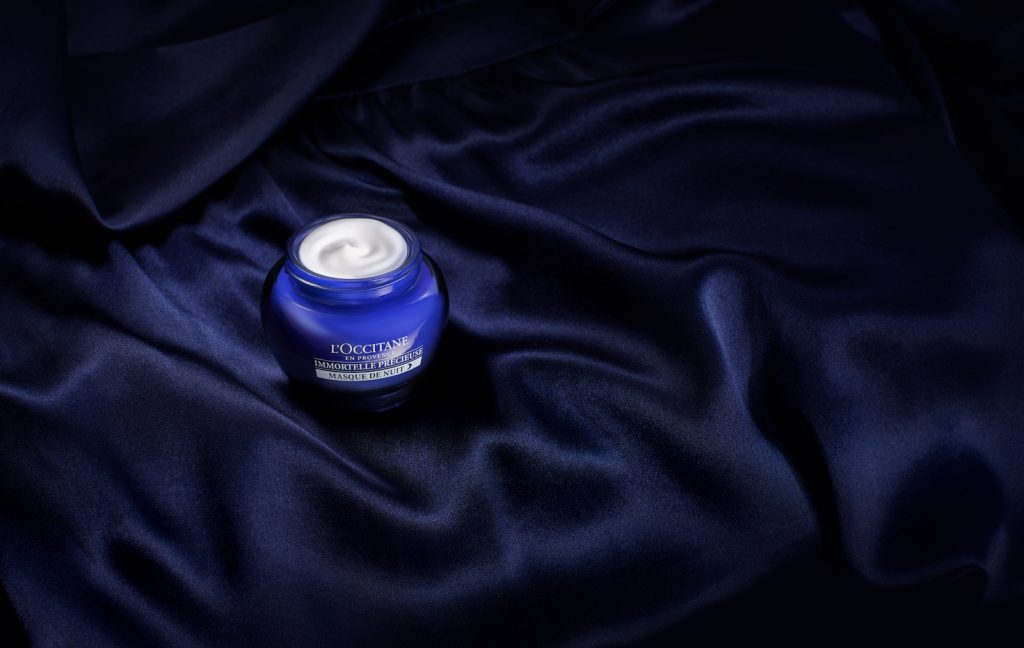 "Divine Facial Care", a promotional set from L'Occitane, is an exceptional anti-aging skin care. It contains 5 patents registered in France that reveal the exceptional properties of the immortelle essential oil from Corsica. And do you know what makes it special? It contains more antioxidants than vitamin E. Treat your skin to a luxurious treatment that brings the Provence into your everyday life and easily liberates your face from grayness, imperfections and fatigue.