MAKE CONSCIOUS CHOICES WITH DM
At the dm store at City Center one, make even more conscious purchases, thanks to the dm eco filling machine, where you can fill your bottles with Planet Pure liquid detergents.
At the dm eco filling machine in Split, you can fill your bottle with Planet Pure BIO detergents, which are vegan, do not contain sulphates, are 100% biodegradable and are produced in a socially responsible way. Along with dish detergents, two universal liquid laundry detergents and a liquid detergent for colourful laundry are also available.
In order to encourage customers to make a purchase that contributes to reducing the amount of plastic thrown into the environment, dm is giving the users of their eco filling machine a bottle of Planet Pure that can be reused with every subsequent purchase of the corresponding detergent until the end of September. The bottles are made of 100% recycled plastic or sustainable raw materials (sugar cane) and can contain one litre of dishwashing detergent, that is 1.5 litres of laundry detergent.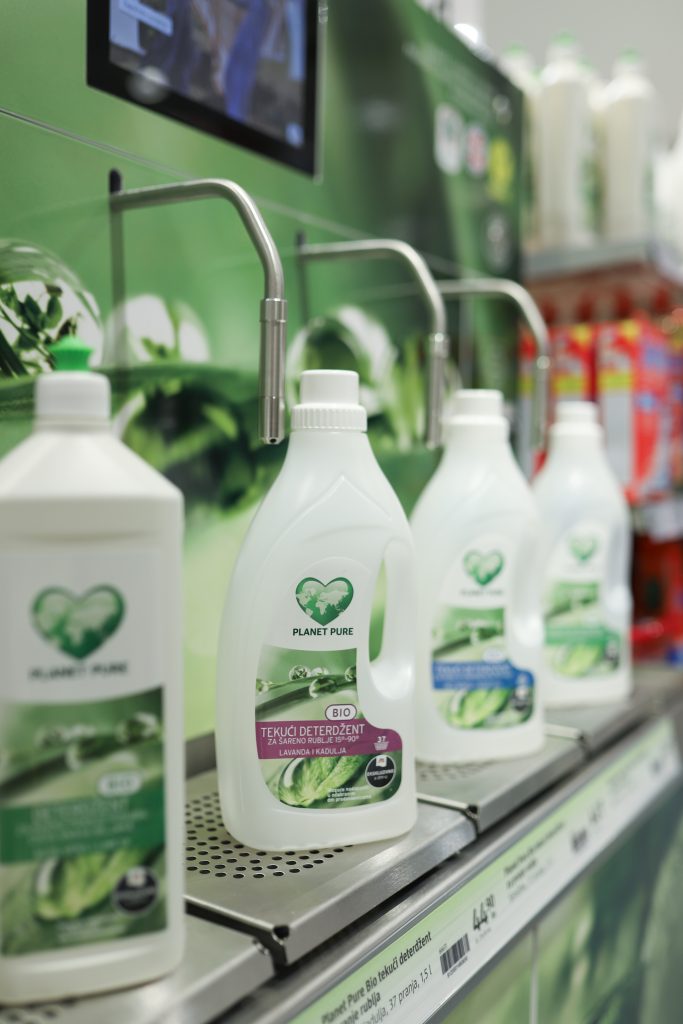 You can find out more about dm eco filling stations here: www.dm.hr.