FENOMENALNA LIMITIRANA KOLEKCIJA IZ ALDO ASORTIMANA – DISNEY X ALDO!
Zaigrana kolekcija koja vraća u djetinjstvo.
Vodeći svjetski brend obuće i modnih dodataka ALDO uoči stote godišnjice Disneya lansirao je šarmantnu limitiranu kolekciju Disney X ALDO koja nostalgično podsjeća na djetinjstvo i najpopularnije crtane likove koji su ujedno i glavna tema ove kolekcije. Riječ je o ikoničnim Disney likovima: Mickey i Minnie Mouse, Pluton, Goofy, Donald i Daisy Duck, a kroz prekrasan spoj nostalgije i šarma, u ovoj kolekciji pronaći ćete obuću i modne dodatke za svakodnevna casual izdanja kao i za ona malo glamuroznija.
Tenisice, cipele i torbe prožete bogatim baroknim printom i retro detaljima koje krase razigrani Disney likovi savršeno objedinjuju otkačen i simpatičan duh najpopularnijih karaktera uz koje su odrasle mnoge generacije.
Istaknite svoja dnevna izdanja uz udobne modele tenisica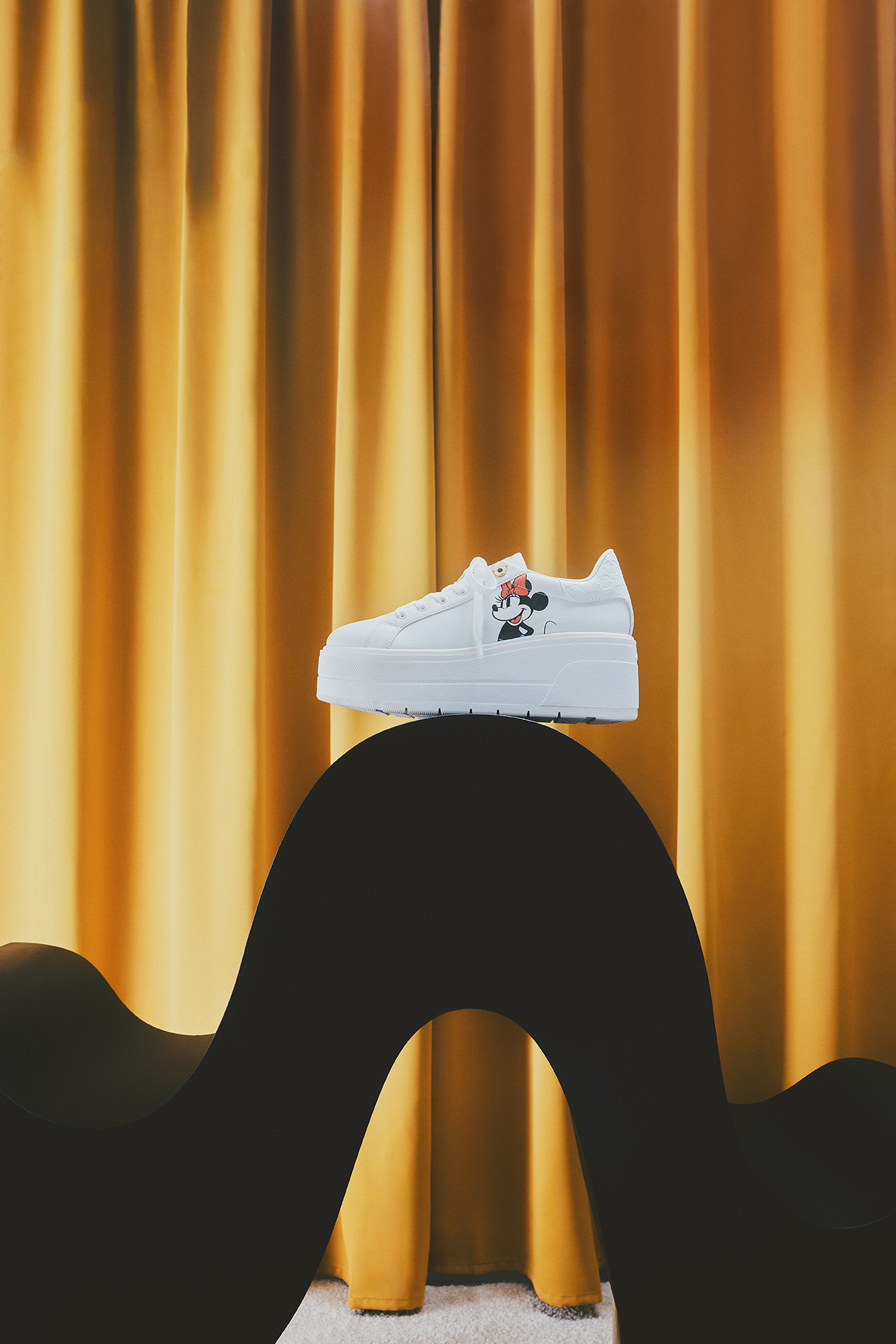 Tenisice s mekanim i debelim potplatom ove sezone osvojile su modnu scenu, a ovaj trend vraćen iz 90-ih nije zaobišao ni Disney x Aldo kolekciju obuće. Glomazan potplat tipičan za retro modele pojavljuje se i u ovoj kolekciji, a zahvaljujući Aldo Pillow Walk tehnologiji koja je utkana u svaki model obuće iz ove kolekcije, mekani jastučići smješteni na središnjem dijelu stopala omogućuju maksimalnu udobnost pri svakom koraku. Spoj udobnosti i stila omogućit će vam da ove tenisice nosite gdje god poželite, a atraktivne grafike Disney likova bez greške će istaknuti svaki vaš jednostavniji ili bazični look.
Glamurozne potpetice za večernja izdanja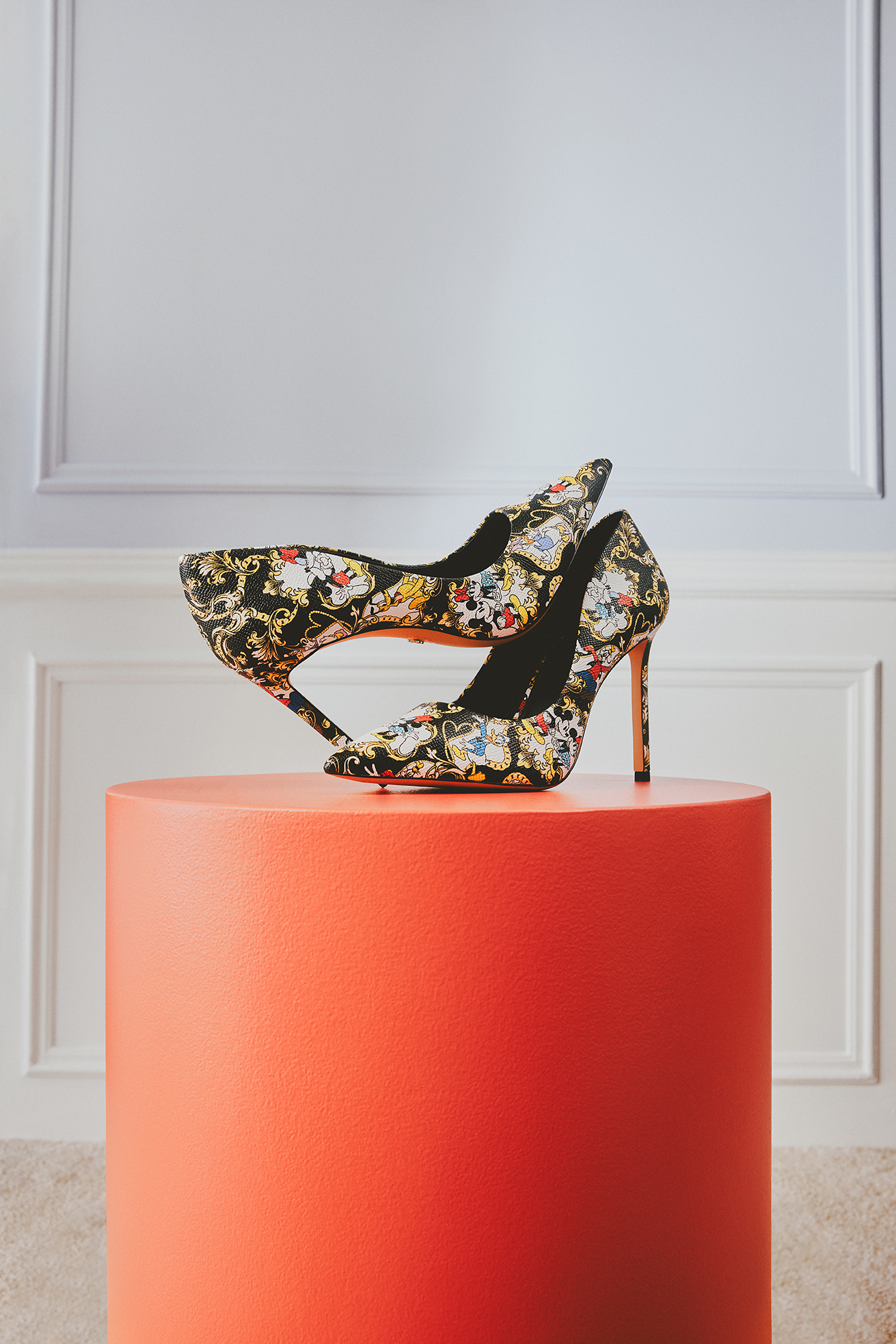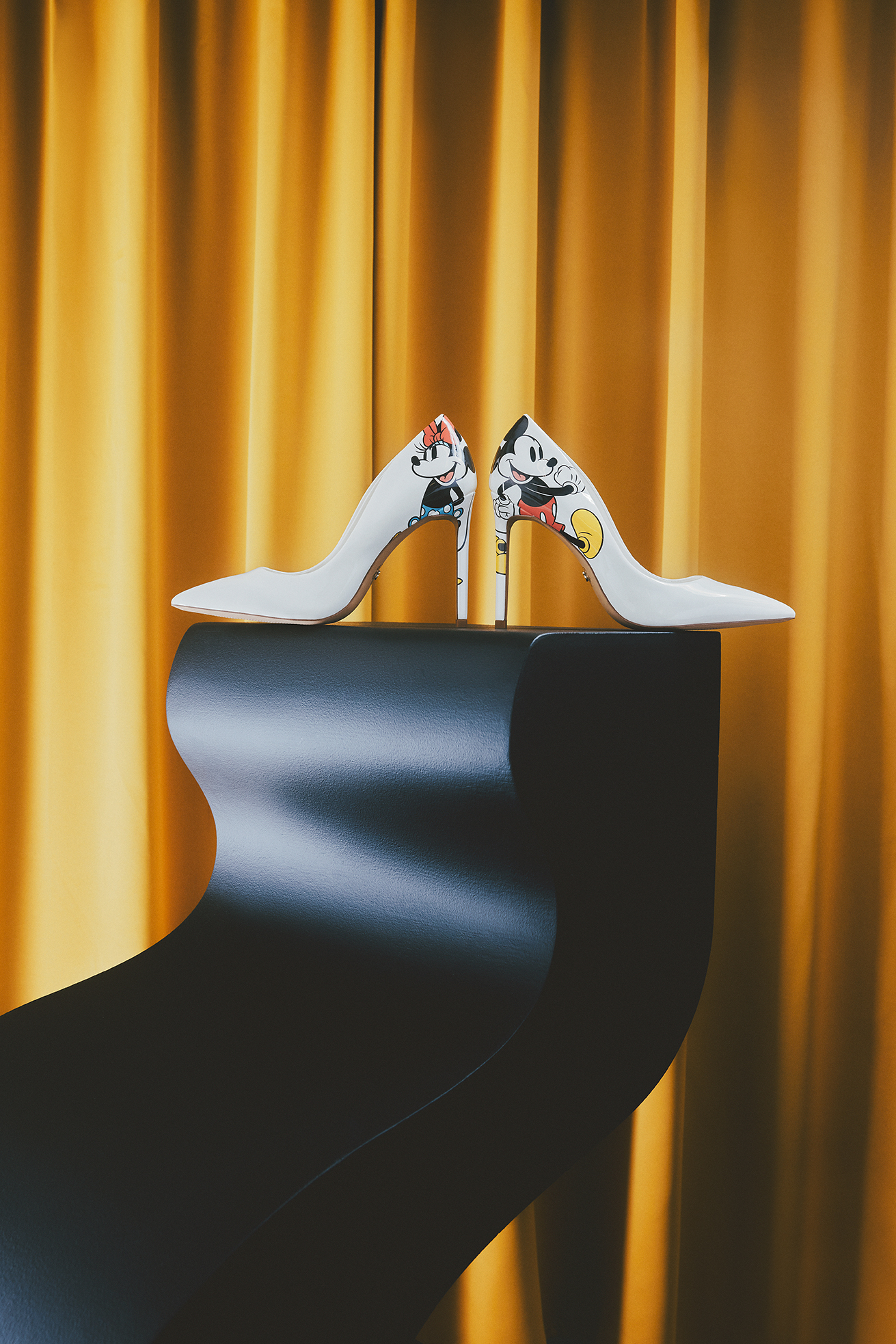 Must have model cipele na petu – Stessy dobio je i svoju Disney verziju, a razigrani i simpatični likovi Mickey i prijatelja, osim na najpoželjnijim potpeticama, mogu se pronaći i na retro modelu platformi. Za koji god model se odlučite, klasični stiletto ili platformu, obje verzije savršeno će se uklopiti s ostatkom vaše garderobe, bilo da idete u večernji izlazak ili ih želite iskoristiti kao chic touch za neki svečani outfit. Cipele na petu iz Disney x Aldo kolekcije same po sebi su vrlo efektne i upečatljive pa nemojte pretjerati kada ih kombinirate s drugim odjevnim predmetima već se držite jednostavnosti i što neutralnije estetike s kojom nećete pogriješiti!
Torbe koje možete nositi od jutra do večeri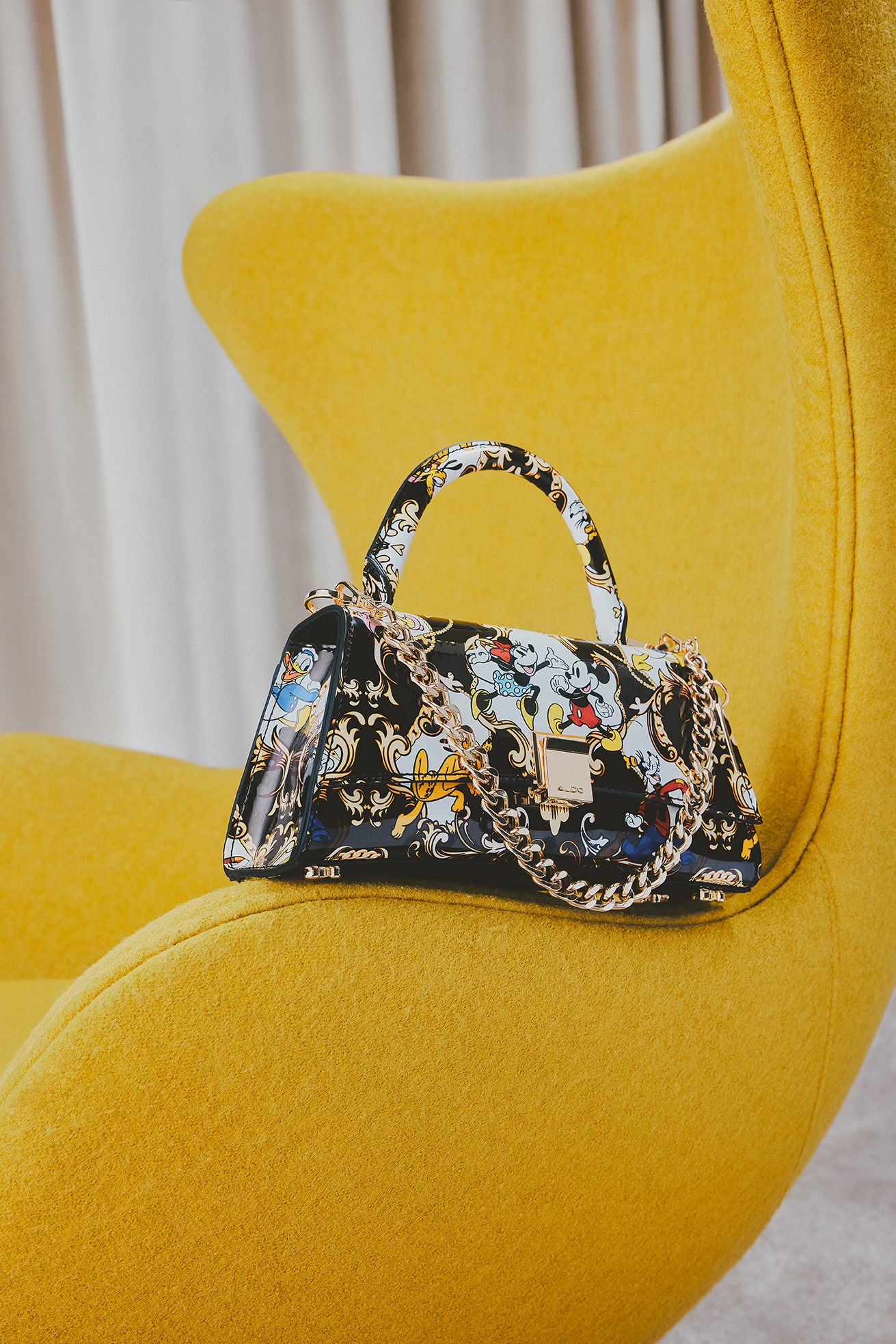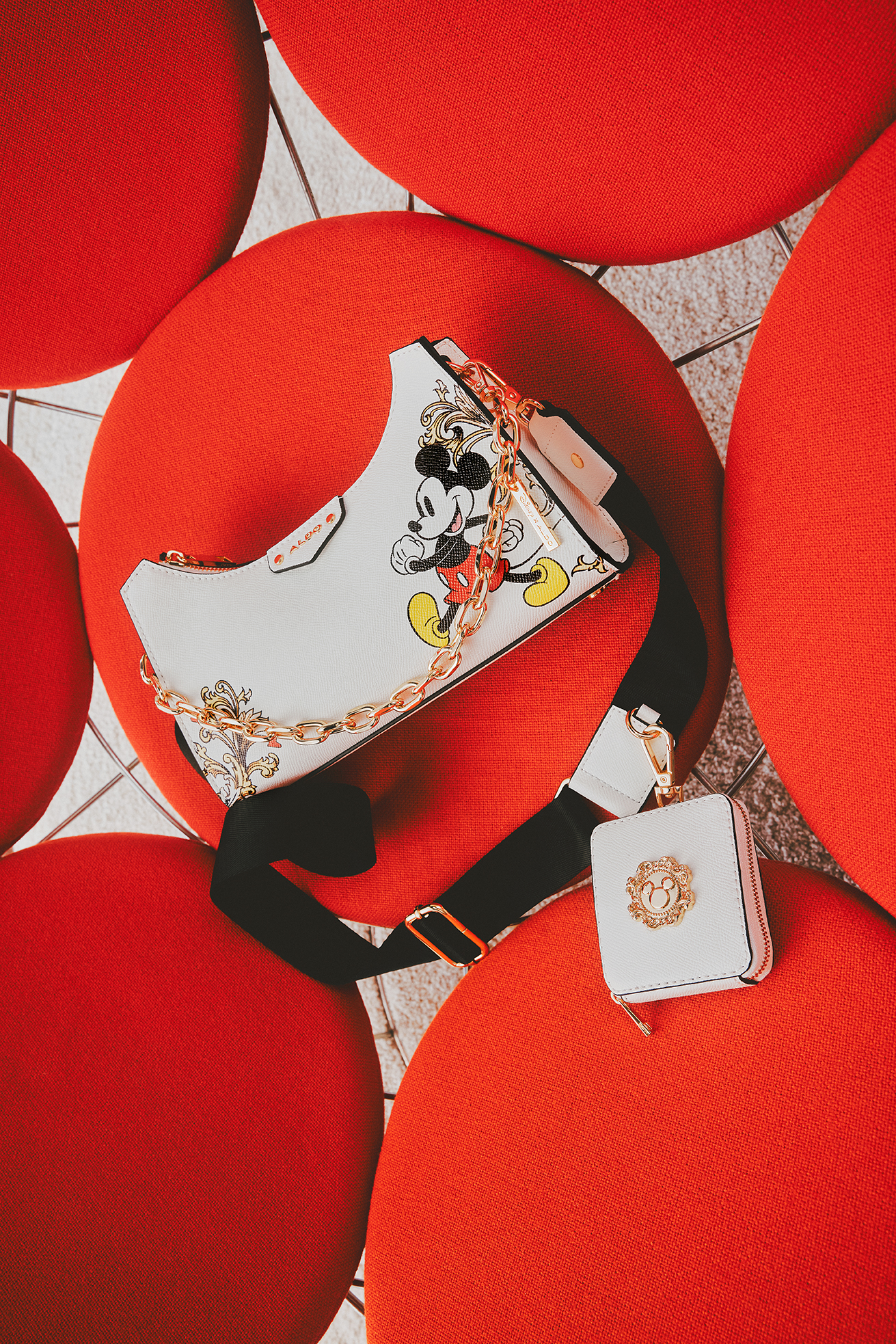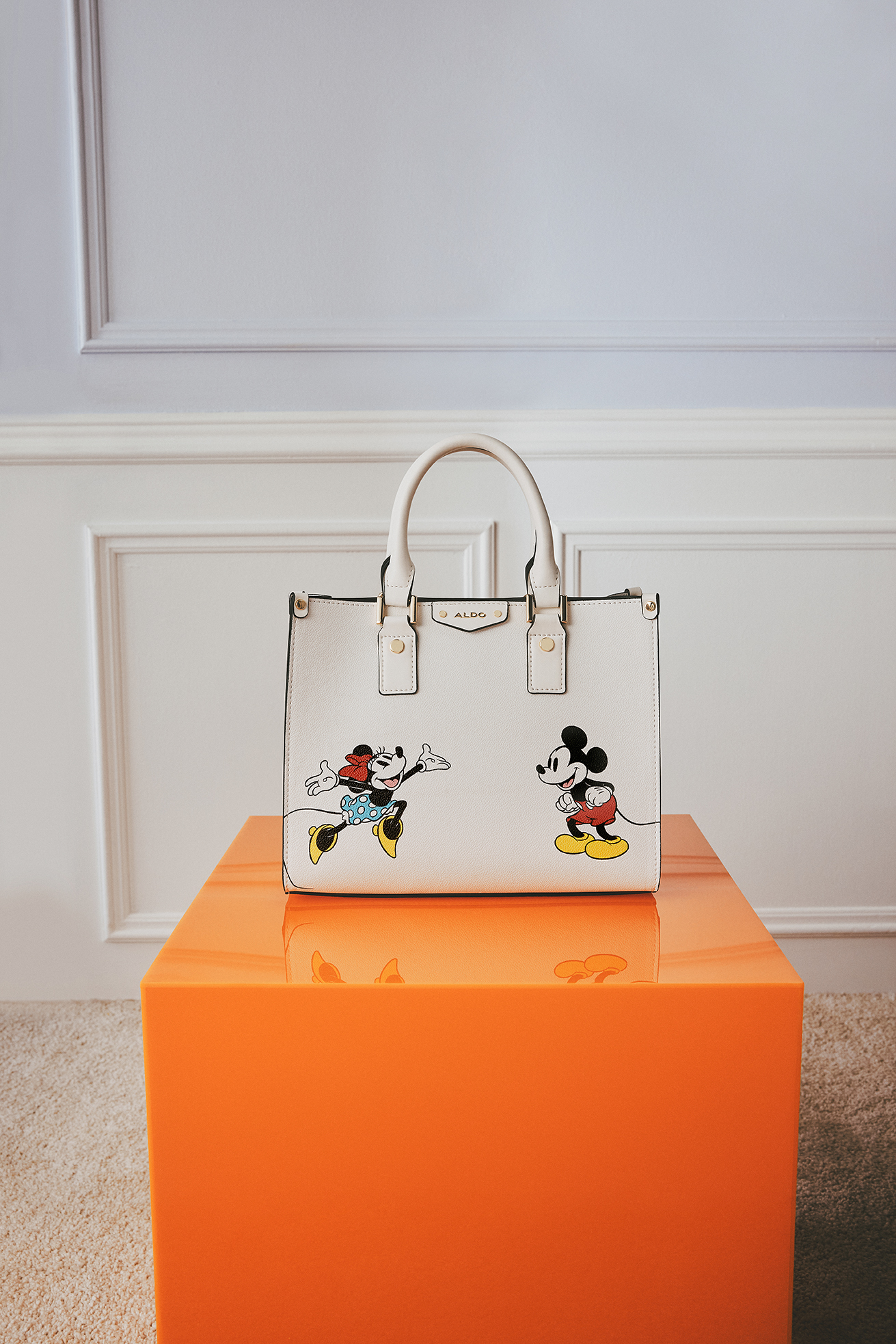 Disney čarolija utkana je i u omiljeni modni dodatak većini žena, a to su torbice. Ova limitirana kolekcija u ponudi ima nekoliko torbi za sve prigode i stilove, od velike torbe, torbe za nošenje preko tijela te ručne torbice. Upotpunjene prepoznatljivim elementima poput baroknog printa i vesele Disney družine, crossbody i ručni modeli ukrašeni su i jednim upečatljivim detaljem, a to je zlatni lanac. Njihova jednostavnija inačica je shopper torba koja je pun pogodak za poslovne i dnevne obaveze, a koju god verziju odabrali, morate biti sigurni da se od ove Disney čarolije nećete htjeti odvojiti!