GLAVNI JESENSKI TRENDOVI U MASS TRGOVINI
Ovogodišnja jesen u trgovinu Mass donosi četiri trenda obuće koji će zasigurno biti ključni komadi u ormaru za hladnije dane.
Obuća je savršen spoj najnovijih modnih trendova, udobnosti i funkcionalnosti. Ove sezone vraćaju se deblji potplati, udobne tenisice, chic gležnjače i elegantne mokasine. Ideja za moderne kombinacije sigurno nam neće ponestati.
Debeli potplati, udobne tenisice, chic gležnjače i elegantne salonke doživjet će svoj povratak. Vraća se i stil cipela koji je bio megahit 90-ih: gležnjače s visokom četvrtastom petom. Oduševit će vas ponuda mokasina koja je još raznovrsnija od one proljetne, a čizme će voditi glavnu riječ u hladnim danima. Kako one elegantne, s petom, tako i klasične i izdužene čizme s trenutno iznimno popularnim robusnim potplatima. Jesenske dane svakako će uljepšati boje naših cipela.Prevladavaju kraljevsko plava boja, ljubičasta i svijetlo zelena. Ove godine ne možete pogriješiti kupnjom cipela u bež, prljavo bijeloj, krem ​​i "taupe" boji. One su zastupljene na svim vrstama obuće za hladnije vrijeme.
Među materijalima dominira uvijek popularna brušena koža koju ćete pronaći kako kod tenisica, tako i na čizmama i na mokasinama. I dok smo kod antilop kože, razveselit ćete se kada čujete da se vraća još jedan trend iz 90-ih, udobni plišani medvjedići. Ove zime pripremite se za poboljšane kolekcije Apres ski obuće Tommy Hilfiger, Liu Jo, Sorel, North Face i Olang.
U nastavku upoznajte četiri glavna trenda obuće koji će dominirati ove jeseni i zime.
Mokasine ostaju na vrhu popularnosti
 Mokasine još nisu rekle zadnju riječ jer se i ove jeseni vraćaju u kolekcije obuće za hladnije dane. Razlog zašto su i dalje toliko popularne svakako je to što su iznimno udobne i korisne kao savršena obuća za sve stilove i ukuse. Ove jeseni na svoj će račun doći ljubitelji upečatljivije obuće, a pažnju će svakako privući mokasine s robusnim, debelim potplatom. Ukrašene detaljima poput krzna ili remenčića. Iako još uvijek prevladavaju monokromatske mokasine, moći ćete si dati oduška s obućom u odvažnijim bojama, poput narančaste i zelene. Naglasak će biti i na različitim vrstama potplata – od klasičnih, ravnih do robusnih pa sve do platforma.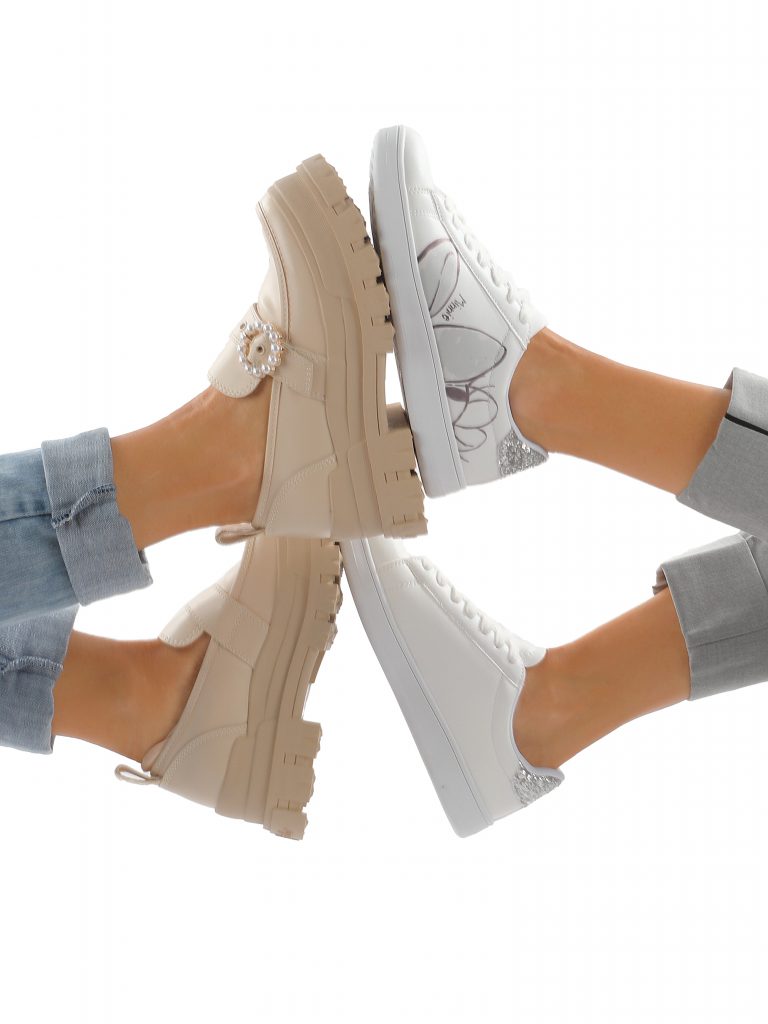 Zimska elegancija za ljubiteljice potpetica
Hladniji dani nisu razlog da se odreknete elegantne obuće, štoviše, jesenske outfite uljepšat će salonke s velikim kopčama, a za ljubiteljice blještavila to će biti salonke ukrašene kamenčićima. Očarat će nas prekrasne boje poput ljubičaste i zelene koje savršeno pristaju uz jesenske outfite. Salonke će ove jeseni biti teško zaobići. Ističu se i dodacima poput kopči na petnom dijelu i minimalističkih detalja na petama koji suptilno zaokružuju svaki styling.
Trend tenisica koji će vas oduševiti
Kada bismo s tri riječi opisali tenisice kojima ove jeseni nećemo moći odoljeti, rekli bismo da su one šarene, kompaktne i s naglašenim detaljima. Začinjeno dozom nostalgije. U modernom ruhu, tenisice s retro inspiracijom zavladat će casual stajlingom.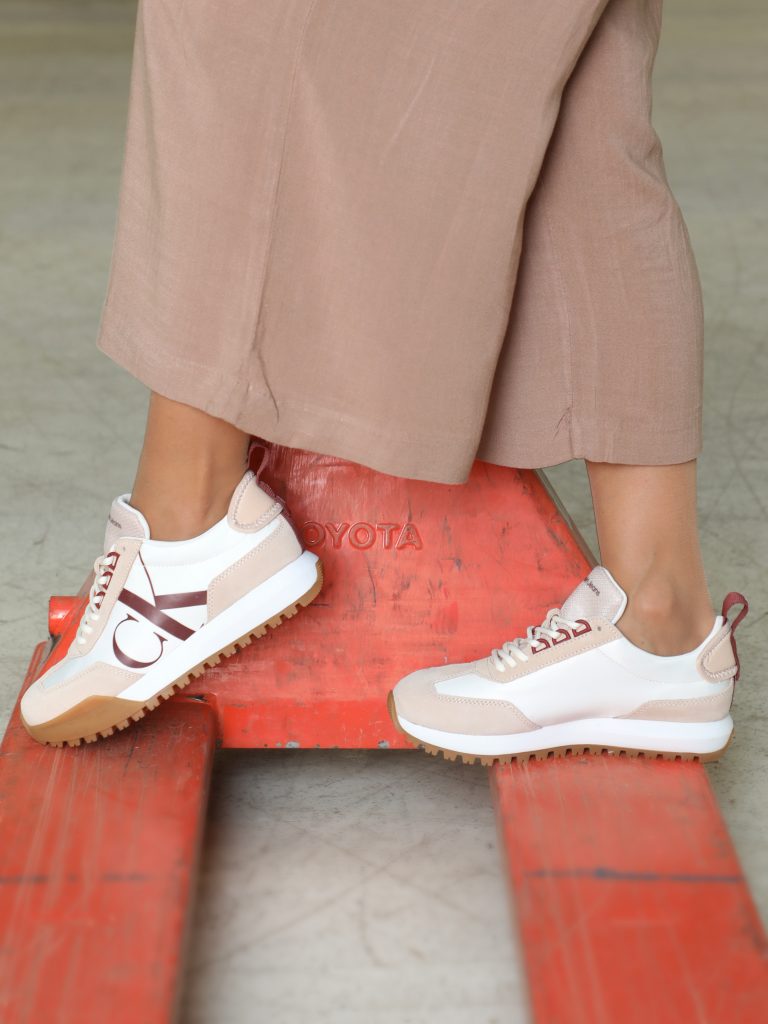 Robusne, a chic gležnjače
 Kakva bi bila jesenska moda bez gležnjača? Dosadna. One su pravi spoj elegancije i opuštenosti,  savršena obuća za dane kada nam je već potrebna ugodno topla i udobna obuća. Outfite ćemo ove sezone začiniti gležnjačama robusnog potplata s tankom petom kao i sa elegantnim gležnjačama koje su dorađene sofisticiranim dodacima poput šljokica, vezica i remenčića.