PROUD SPONSOR OF KUD JEDINSTVO
KUD Jedinstvo – the most awarded Croatian folk ensemble has a proud sponsor!
KUD Jedinstvo is the first folk ensemble founded on the Croatian part of the Adriatic Coast and one of the oldest culture and art societies in the Republic of Croatia, founded in Split in 1919.
In their 100-year history, they have been winning numerous medals and prizes at various competitions around the world, proudly propagating the cultural heritage of their homeland, performing in more than 30 countries on 5 continents.
Many presidents of the society, conductors and famous artists originated from among the ranks of this culture and art society such as Ivo Tijardović, Josip Hatze, Silvije Bombardelli, Jakov Gotovac, Jakov Voltolini, Ivo Marijanović, Berislav Mudnić, Oskar Harmoš, Ana Roje, Đeki Srbljenović, Mićo Brajević, Ljubo Stipišić, Ratomir Kliškić, Ivica Čikeš, Gertruda Munitić, Maruška Šinković-Kalođera, as well as Danijela Martinović, Nikša Sviličić, Vojko Vrućina and many others.
In their modest home, Jedinstvo today has more than 500 active members in dance, music and vocal sections of all ages; school of folk dance, mandolin and guitar, preparatory and first ensemble and orchestra, children's orchestra and veteran's ensembles. The society also brings together people with different interests, affinities and education, with love towards national heritage and folklore in common. Know as "an award hunter", Jedinstvo is also widely recognised as "a patron of tradition", because its repertoire includes songs and dances that a part of UNESCO's list of Croatian intangible heritage.
City Center is proud to be a part of this wonderful story which is celebrating its 100th birthday!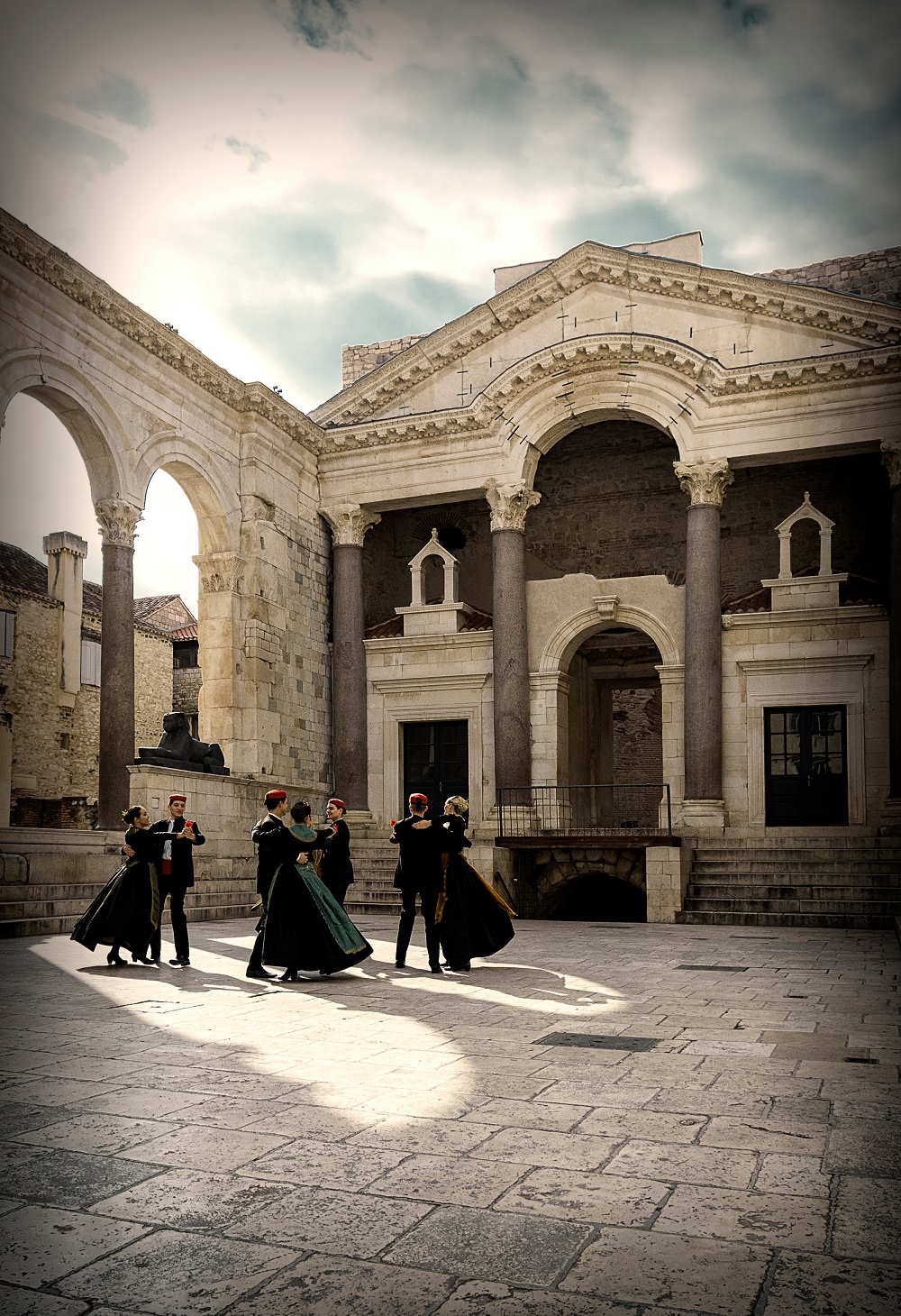 FOTO: Nikola Radovani i Robert Pleško