First floor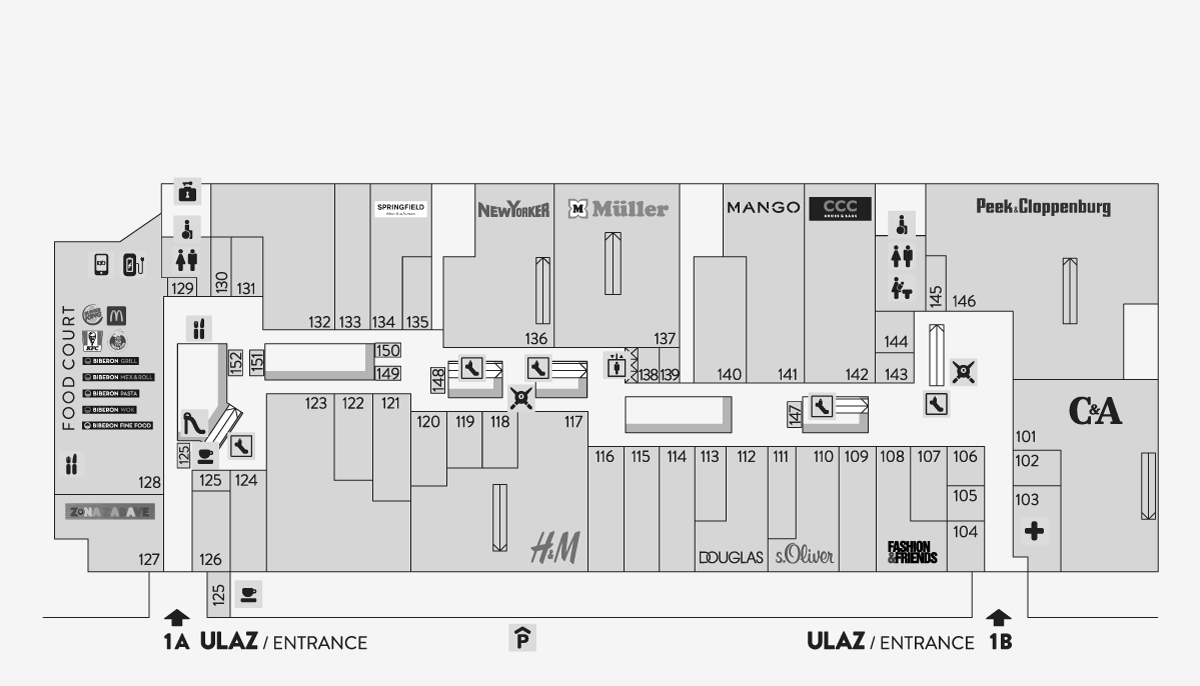 Working hours
Monday - Sunday
9 AM - 23 PM
KFC
Visite the new KFC restaurant in City Center one Split. It is located on the first floor, and the visitors of City Center one will easily find their way to the world's most popular chain with chicken dishes – they should only follow the irresistible scent of the secret blend of herbs and spices that was way back in 1940 designed by the founder of KFC, colonel Sanders.
The world around us changes on a daily basis, but fresh chicken and secret spices of colonel Sanders remained the same for decades. Something that is indescribably delicious should not be changed, instead one should endeavor to keep the unchanging irresistibility of taste. Therefore, at KFC restaurants you can always find the unique flavor of fresh chicken that is hand marinated and breaded by a KFC cook just before serving.
Only fresh Croatian chicken is used for preparing KFC products, delivered to KFC restaurants three times a week. The only thing that varies in delicious KFC meals is hotness or mildness of flavor, so every palate can find something to its culinary taste.
The delicious KFC story began with one man's passion for cooking, and it continues with 12 million visitors a day who want to taste KFC chicken around the world.
See you soon at City Center one!
Look at other similar shops