THE FACE OF THE NEW SWAROVSKI CAMPAIGN – BELLA HADID
New generation's relationship with crystal jewelry and its historic connotations of glamour.
Bella Hadid is the face of the new Swarovski campaign. Crystals become an everyday tool for self-expression. Her transformative look that reflects the versatile nature of Swarovski crystals and the free approach to dressing that defies the codes of tradition are adapted to our contemporary wardrobes.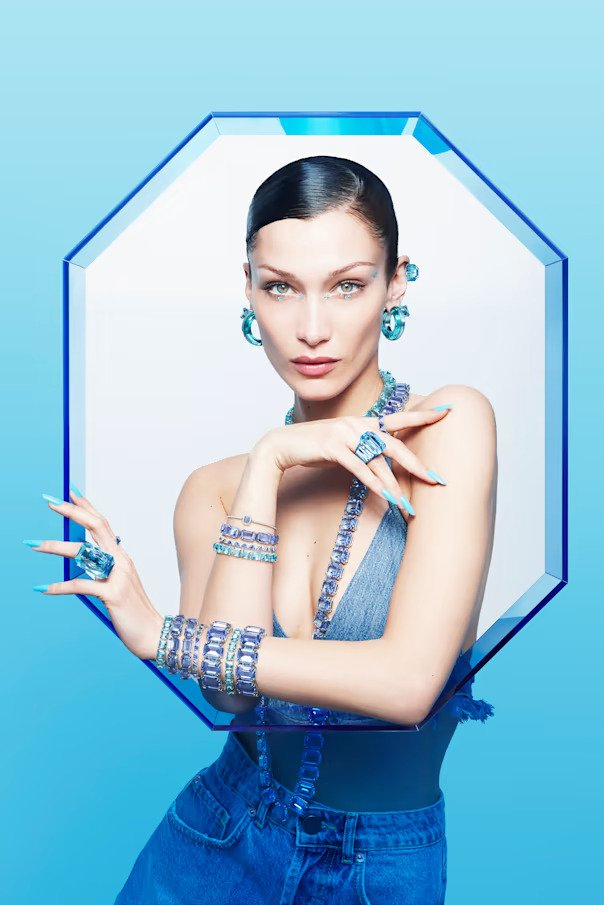 The attitude inspires a portrait series founded in a new generation's informal and effortless relationship with bold crystal jewelry and its storied connotations of glamour. Bella goes from sporty to glamorous while remaining the same girl, with confidence and authority.