A ROMANTIC COLLECTION THAT WILL LEAVE YOU BREATHLESS
Inspiring spring pieces from the Fashion&Friends store you'll want to include in your wardrobe.
Guess brings another sophisticated and romantic spring/summer 2022 collection. The collection is infused with pastel tones and exudes style and elegance. Guess continues to win over true fans of fashion and great design. Delicate colors are an important segment of their spring fairy tale.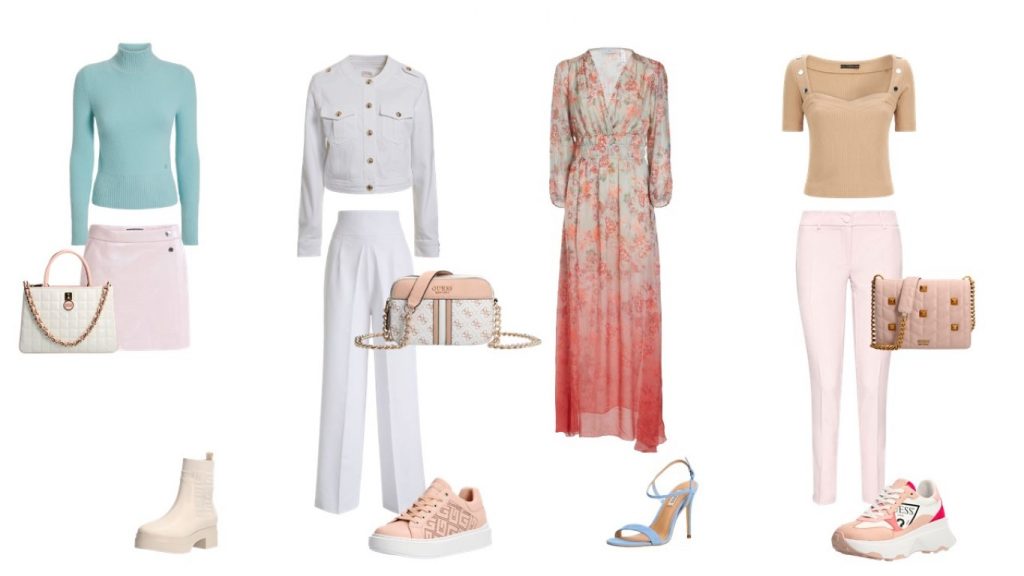 The irresistible romance of the collection is broken up by a couple of pieces that feature a snake pattern, which represents an excellent contrast to the sophistication of the white color scheme and romantic details. Fashion accessories make the combination complete. Purses and shoes in delicate tones fit perfectly into the fashionable pieces of this collection. They also bring a particular dose of elegance to the collection. You can choose from miniature bag models that fit essentials like cell phones, lipsticks, and wallets or opt for spacious models if you want to carry more items.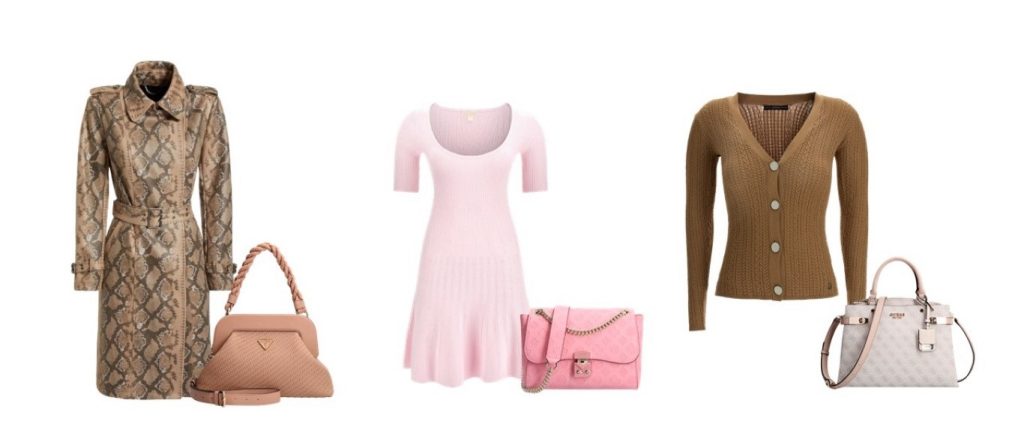 There are no rules about when and where to wear this collection's footwear; according to the trends featured on Instagram, you can freely combine boots with breezy spring skirts and dresses or sneakers with business staples such as pants and blazers or elegant dresses. Of course, the eternally classic heels will forever be a real "icing on the cake." Measured, soft, yet provocative, this collection is sure to win over a number of classy ladies.
Check out the Fashion&Friends store to find your new fashion favorites that will surely contribute to some great looks.